Police and fire services responded to reports of an "explosion" in Dundee's Greenmarket area on Thursday morning.
People in the area reported hearing a loud explosion at around 8.30am and emergency services were quick to reach the scene.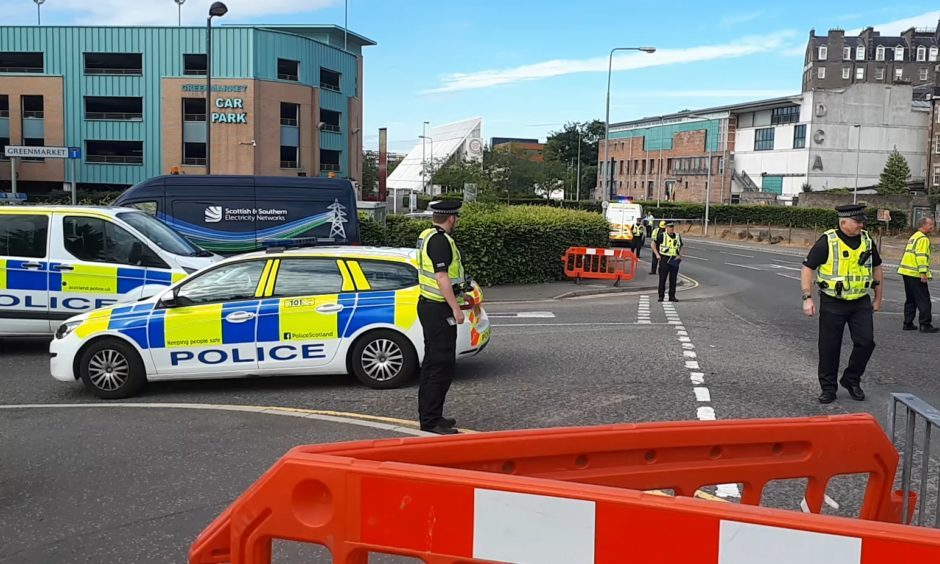 A cordon was thrown up and onlookers asked to stay well back. Police said buildings in the area had been evacuated as a precaution.
The electricity supply in the area also failed.
VIDEO: Footage shows the underground fire that caused traffic and power problems in Dundee
A witness said the explosion seemed have happened underground but was "loud, like a bomb going off."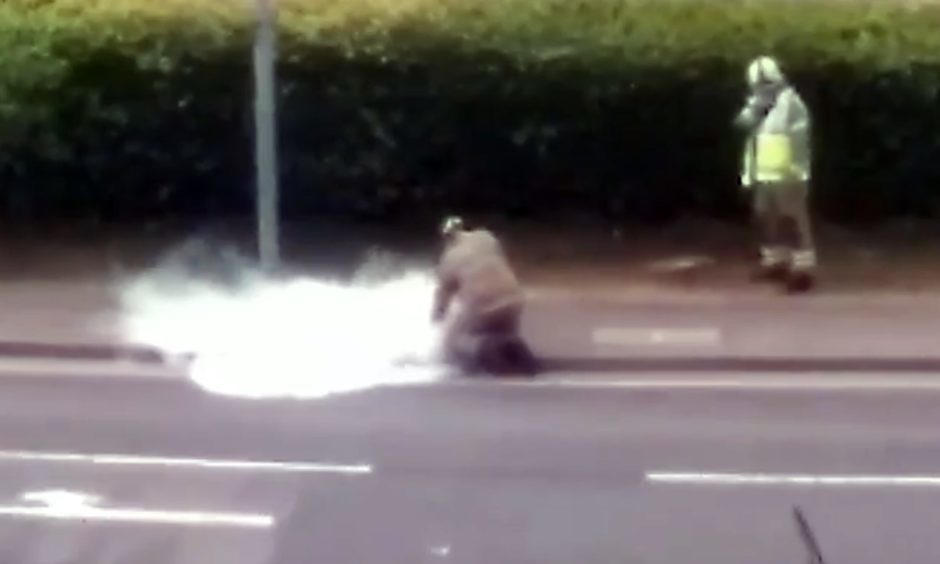 Attention appeared to be focused on a drain cover by the side of the road.
He told The Courier in the minutes after it happened: "It was a massive explosion and all the electrics have gone off – it seems to have been a fuse box or something like that.
https://twitter.com/TaysidePolice/status/1014780850179801093
"The fire brigade were here really quickly and the police put a cordon up. There must be four or five police and fire vehicles here already.
"It's like something underground exploded but it was really loud – like a bomb exploded."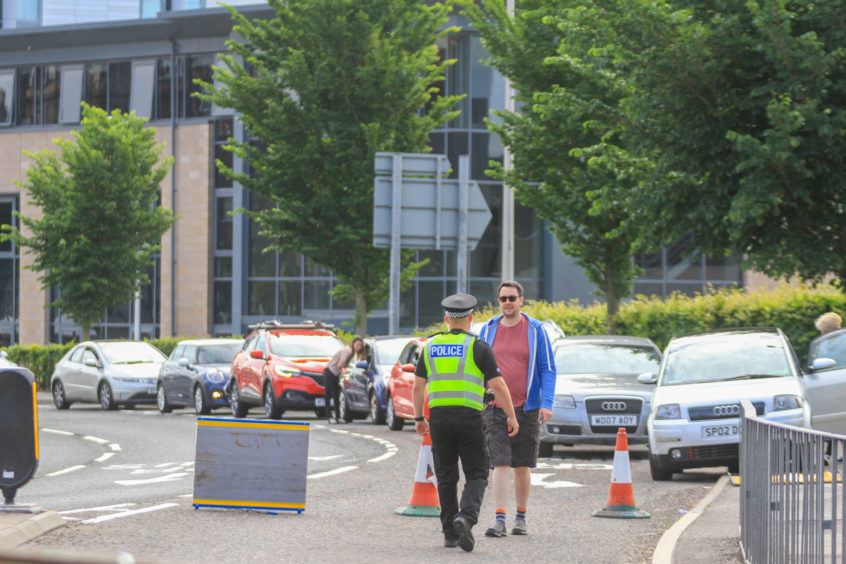 A fire crew could be seen running a hose underground as soon as they arrived on site.
The witness said: "I was about 100 metres away when it happened and it was just really loud, like a bomb going off."
A police spokesman said it was an electrical explosion and the emergency services are liaising with power operator SSE.
Scottish Enterprise 's offices at Enterprise House and Caledonian House were both left without power.
Scottish Enterprise staff were told not to come into work.
Dundee train station was also without power, which prevented staff and machines from being able to issue tickets to passengers.
It was restored to the station just before 10am and tickets can now be collected.
One local worker who is employed at a dentists overlooking the site said: "We tried to get parked in our space on Greenmarket, behind Grouchos as normal at around 8.30am.
"The road was taped off by police and fire fighters and we were diverted away.
"No one could tell us what was going on at all, although plenty rumours have been flying about from staff and nearby shop workers.
"We've ended up having to park and pay using the Queens hotel car park, which is annoying as we already pay for parking in our spot, which doesn't seem to have any police in it now."
Cars passing through traffic signals close to the new train station concourse were forced to make judgment calls after the power outage turned off the lights.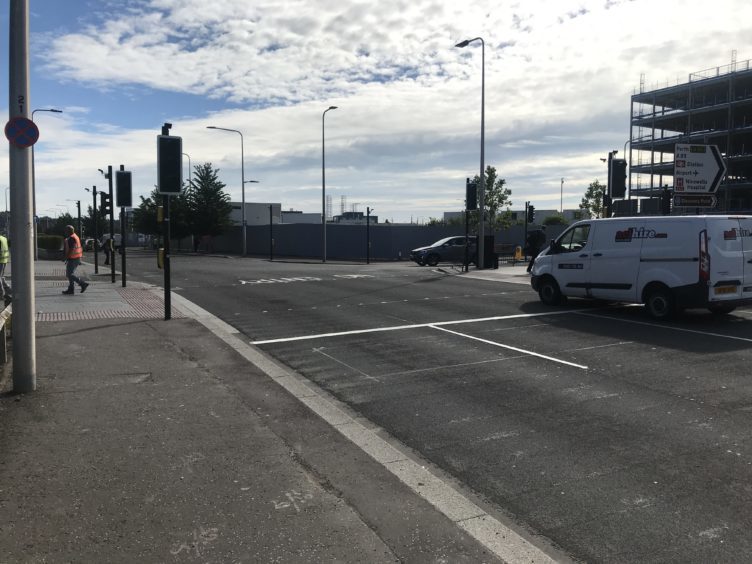 Drivers travelling on the southbound carriageway on South Marketgait were left "on their own" as they approached the junction where it meets with the A85, close to the site six construction area and the new station, and the Malmaison hotel.
A spokesperson for ScotRail said: "Power was restored at 9.50am. Anyone unable to purchase a ticket would have been able to do so would have been able to purchase one with the full range of discounts on the train.
"We also made LNER aware of the issue, as many customers were in the station for the London Kings Cross service."
A spokesperson for SSEN said: "At around 8.25am this morning we received reports of an underground cable fault on our high voltage electricity network which initially affected 39 customers in Dundee city centre.
"Our engineers quickly attended the site to carry out initial investigations and to start restoring supplies to those customers affected.
"As of 10.30am we have safely restored power to the majority of customers affected, with just six customers currently remaining off supply. We expect all supplies to be restored by midday today.
"We would like to apologise to all customers affected by the fault and thank them for their patience as our engineers work hard to restore power as quickly and safely as possible."