A film director from Dundee has delved into recent history for his latest project which centres on the student protest in China's Tiananmen Square in 1989.
Michael Keillor has adapted the play Chimerica, originally written for the stage by Lucy Kirkwood, into a four-part series for Channel 4.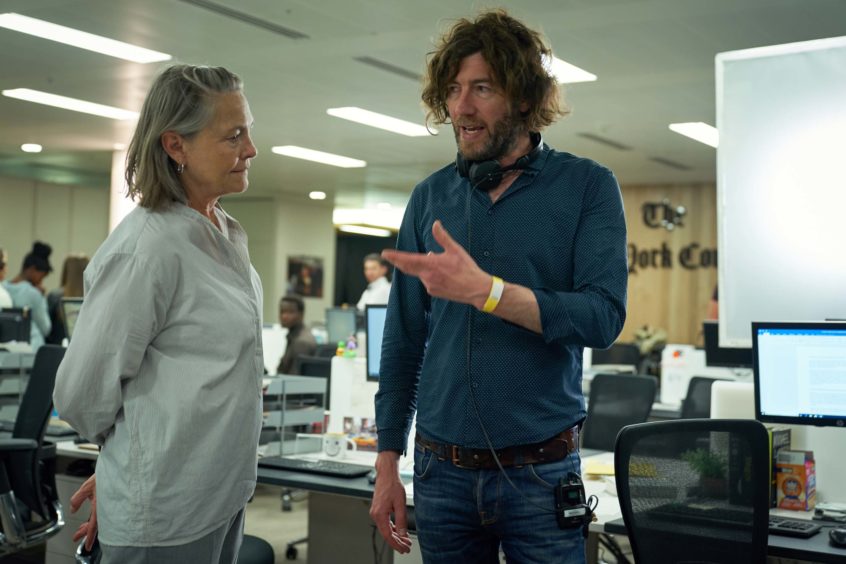 The stage play won an Olivier Award and was performed in the West End, of London, and it uses as a centre point the famous photo of a student stood in front of a tank in Tiananmen Square during the 1989 protests.
The powerful thriller centres on an American photojournalist, Lee Berger, who sets out to find the protester, and delves deep into the worlds of fake news, censorship and the power of political protest.
Michael, 45, who attended school in Monifieth before taking a law degree at Dundee University, still has family in the city.
He lists among his credits director roles on Line of Duty, The Young James Herriot and Mr Selfridge and traces his interest in drama back to his youth.
He said: "I thought maybe being a solicitor was not for me but I was interested in movies right through university and I used to go to the Steps Theatre, in Dundee.
"When I left university I started to write and thought I could write a film and write for a living.
"I very much learned on the job. I started as a runner in the TV world and then became an assistant director for six years.
"I moved to London in 2000 as the film industry in Britain is largely based there."
Michael's version of Chimerica is produced by Playground which had a hand in producing Wolf Hall, Howard's End and Little Women for the screen.
Filming the series required creativity. While the story is set in New York and Beijing, it was shot in London and Bulgaria, which has a similar style of buildings to those in the Chinese capital.
The cast includes some big names such as Alessandro Nivola, of American Hustle and Disobedience fame and Golden Globe-nominated Sophie Okonedo.
Michael said: "Lucy Kirkwood adapted her play to turn it into a mini series for Channel 4 and they asked me to direct it.
"It was a project that I really wanted to be part of and we started filming the show in February last year.
"These projects tend to take a year to complete. Filming ended in July 2018 and we were editing it for the next six months."
The team used real footage from the 1989 protests alongside newly recorded material and some of the cast had to learn Mandarin for their roles.
Michael said he hoped viewers would find the experience as thought provoking as he had.
"The unknown protester was really brave," he said. "Tanks are terrifying and so large and you wonder what it was like for him to do this.
"The funny thing is that in China, Tiananmen Square is not mentioned and it is not written about in any history book.
"The only way people in China know about it is if they are old enough to have been alive when it happened or told by someone who remembers it."
The first episode will be shown at 9pm on Wednesday April 17 and the whole series will be available on All4.