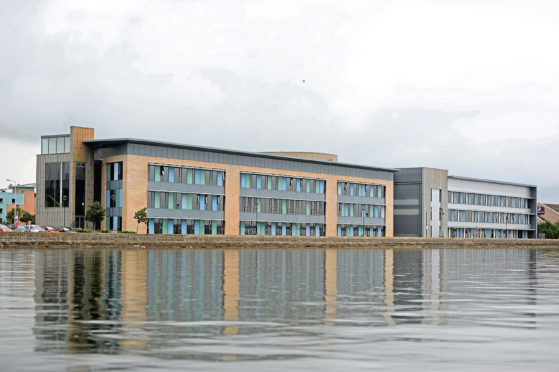 A Dundee social worker who failed to act on reports of sexual abuse and cigarette burns on a child, as well as ignoring a baby's black eye, has been allowed to remain registered  – as long as she writes an essay about her failings.
An investigation into the Toni Murrie's conduct found a "pattern" of behaviour spanning four months and involving a catalogue of failings in relation to four children aged between one and 14.
The Scottish Social Services Council imposed a warning on her record for four years and supervision for 12 months, as well as requiring her to write a "reflective account" detailing how she failed in her duties and what she has learnt since then.
However, she will not be struck off the SSSC register despite being deemed to have "minimised" her responsibility and blamed others.
She was employed by Dundee City Council at the time and the authority yesterday refused to say whether she has kept her job or even been sanctioned at all.
The investigation report detailed how, between June 24 and September 21, 2016, Ms Murrie failed to report bruising on a one-year-old's forehead, face and head, as well as scratches and a black eye, for which the mother had given inconsistent explanations.
---
>> Keep up to date with the latest news with The Courier newsletter
---
The mother and her partner had also lied about the presence of three males in the house that were causing distress to a five-year-old child. Ms Murrie failed to get their names or raise the matter with her managers.
Further failings included not following up on a 14-year-old girl's disclosure of historic physical and sexual abuse, or on concerns raised by her foster carer about cigarette burns on the girl's hand.
Ms Murrie also arranged for a child, who was only allowed to have contact with specific family members, to meet extended family and her former foster carers.
North East region MSP Bill Bowman said: "These are very troubling findings by the SSSC.
"But I believe the setting of an essay is not the sort of censure that members of the public would expect for such grievous failures.
"In the vast majority of cases, social workers do an exemplary job. The standards we expect from them must be upheld."
An SSSC spokesperson said: "It is essential that people using social services and the public have confidence in the people working with them and providing care services.
"The vast majority of people do an excellent job however, we take concerns about the fitness to practise of people on our register very seriously and will investigate and take action where practice falls below the high standards expected of this workforce.
"Decisions are made with protection of people using social services and the wider public interest at the centre as well as taking into consideration the person on the Register and factors surrounding their case."
A Dundee City Council spokesman added: "We do not comment on individual staffing matters".