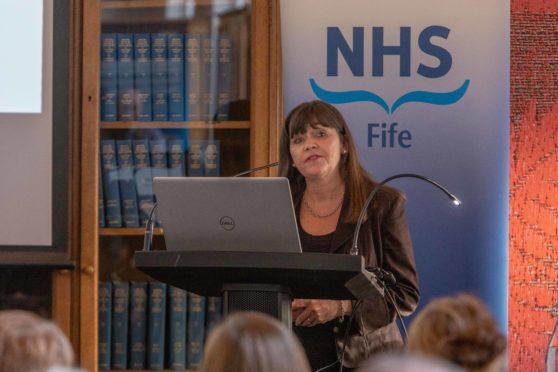 Dundee has one of the highest rates of suicide in Scotland as the national figure rises.
Data published by the ISD (information services division) show that 784 probable suicides took place in the country in 2018 — a 15% rise on the 680 recorded in 2017.
There had been a dip in overall rates across Scotland between 2013 and 2015, but it has steadily risen since then.
In Dundee, 19 people per 100,000 people have committed suicide in the last five years — second only to the Orkney Islands with 20.1.
The national average between 2014 and 2018 was 13.2.
Angus was below that, with 10.1 per 100,000 people — the fifth lowest in Scotland.
In Perth and Kinross the rate was 13.3 and in Fife it was 12.9.
Dundee City Council launched a campaign earlier this month, focusing on social media, that highlights where to go for support.
Across Scotland, the rates for men are three times higher than for women.
The highest rate for men occur between the ages of 35 and 44, but for women it is between 45 and 54.
In August 2018, the Scottish Government launched a suicide prevention action plan.
The National Suicide Prevention Leadership Group is expected to publish its first annual report in September.
As of the end of April this year, there has been more than 2,800 referrals to specialists help from front-line services.
Clare Haughey, mental health minister, said: "Any suicide is a tragedy.
"An increase in deaths by suicide last year is concerning and is sadly reflected in other parts of the world, too.
"We remain committed to building on the overall 19% decrease in suicide rates in Scotland between 2004-2008.
"Alongside mental health and suicide prevention groups, we are working to raise public awareness and improve crisis support services for at risk groups."
Scottish Liberal Democrat MSP Alex Cole-Hamilton said: "These are startling and heartbreaking statistics.
"More than two people a day are dying by suicide and there has been an unbelievable rise in deaths among young people."
Scottish Conservative MSP Annie Wells said: "The Scottish Government may have spent more time talking about mental health in recent years, but these figures show that hasn't been matched by action.
"We've gone backwards and the hundreds of who took their own lives last year are a tragic testament to that."