Time is running out to see the Oor Wullie trail's magnificent statues in their "natural habitat".
The Oor Wullie BIG Bucket Trail has taken the country by storm this summer but organisers have announced that the trail will draw to a close on Saturday evening, marking Friday as the final full-day to see the sculptures on the streets of Tayside and Fife.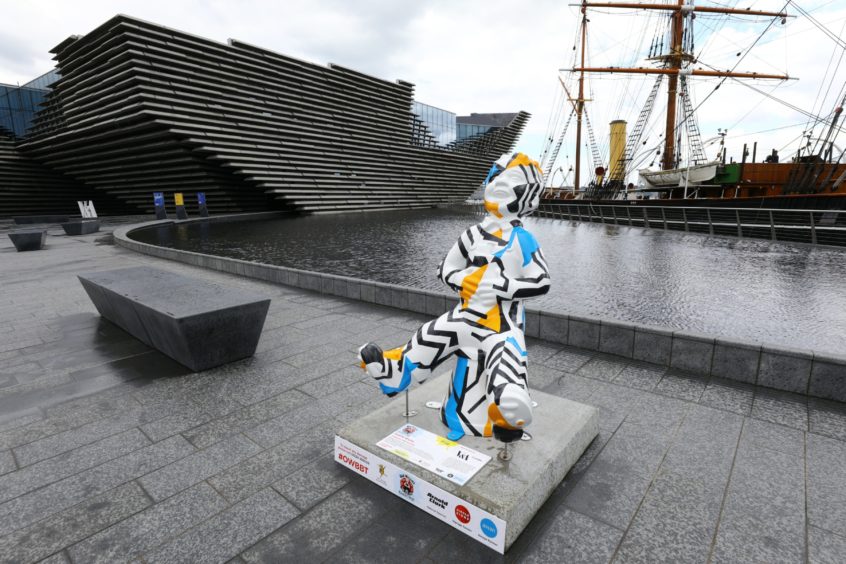 The statues have proven a popular attraction, drawing in almost 1.5 million visits to the trail across the country, 180,000 of which are estimated to be in Tayside and Fife.
The ARCHIE Foundation team has announced they will begin removing the Oor Wullies from the streets of Dundee, Perth and St Andrews on Saturday evening.
A final send-off is set to be held in Slessor Gardens from September 13 to 15 and will give the public one last chance to see all of the colourful characters reunited and joined by 33 mini versions, which were designed by schools and community groups.
Following the farewell event, the sculptures will be auctioned to raise money for The ARCHIE Foundation, which is fundraising for a new children's operating theatre suite at Ninewells Hospital.
The auction will be held on September 16 at Dundee Rep, one of four fundraisers being held across the country.
It has also been announced the shop in the Wellgate Centre will close on Friday at 4pm. The shop has been open throughout the trail's run, selling merchandise and supplying trailgoers with maps and advice.
The foundation has expressed its gratitude to the public for their support throughout the bucket trail. David Wood, chief executive of The ARCHIE Foundation, said: "What a summer it's been. We've been blown away by the interest and support the Scottish public have shown for Oor Wullie's BIG Bucket Trail.
"It's sad that it's coming to an end, but we're looking forward to bringing the statues together in Slessor Gardens to celebrate with everyone who has enjoyed the trail so much, and of course to the auction, where we hope to raise as much as possible to help local sick children in Tayside."
Tickets for the farewell events are available through Dundee Box Office online, at www.dundeebox.co.uk or in person at their City Square office.