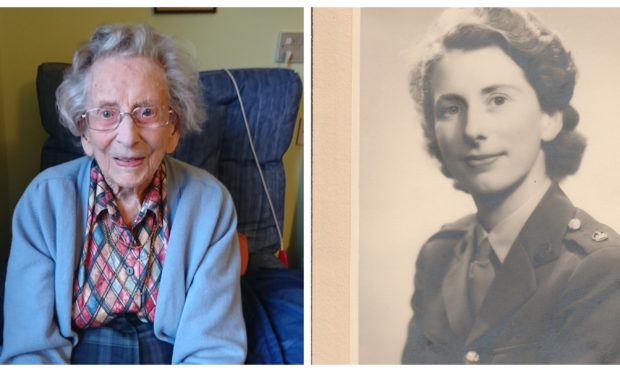 A woman who was believed to be the oldest surviving veteran of the Second World War has died at the age of 108.
Gladys Anne Logan Robson, who was known as Anne, was a senior commander in the War Officer in Aldershot where she was in charge of the fitness of all women in the Auxiliary Territorial Service.
Mrs Robson, who lived in St Andrews in her retirement, witnessed the suffragette movement, saw over 20 prime ministers and lived through both world wars.
Tribute was paid to her by the Women's Royal Army Corps Association, which said that while many described Anne as reserved and very gentle she was also "fiercely independent" with a "naughty sense of humour".
Gladys MacWatt was born in Duns, in the Borders, on September 14, 1911, the daughter of a GP.
On her 107th birthday she recalled enduring childhood memories of falling "head over heels" while riding her horse and hiding under the kitchen table during the First World War "hoping I might survive".
She trained as a physiotherapist in 1933 and was working as a teacher when war broke out.
When she heard a women's section of the army was being informed she decided to enlist and joined the ATS in 1942.
She initially served as a physical training instructor and completed her service as Assistant Inspector ATS Physical Training.
Mrs Logan remained with the ATS for two years after the war, when she was a senior lecturer at the Avery Hill College of Education in London.
After marriage to primary school headmaster Jack in 1953 the couple moved to Newcastle where Anne became a deputy head teacher. She was also a Justice of the Peace in Blaydon and Penrith.
After her husband's death in 1972 Mrs Robson returned to Scotland and lived in St Andrews for many years.
Latterly she moved into a residential care home in Edinburgh to be near family.