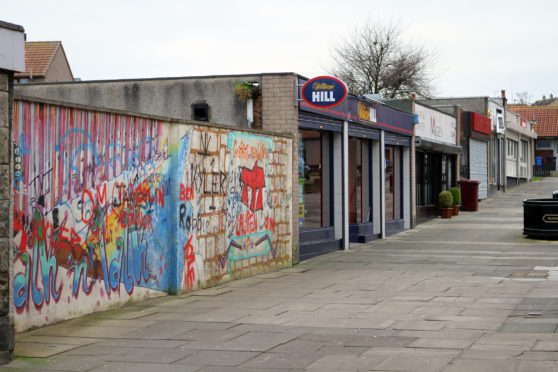 People in Fife's most poverty stricken areas are at a greater risk of dying from Covid-19 according to local data.
NHS Fife figures to April 16 indicated that of 73 people who died of Covid-19 in the kingdom, 23% were from areas with the highest levels of deprivation and 15% were from the least deprived areas.
Additional information about Covid-19 deaths at health board level, which was not included in the more up to date figures published by the National Records of Scotland (NRS), was circulated in a briefing to councillors this week.
Fife figures were much in line with the Scotland-wide picture.
According to NRS figures, of the 85 Covid-19 related deaths recorded to April 19, 23 were in care homes and 50 were in hospitals.
"Of all the Fife resident deaths involving Covid-19, 27% occurred in care homes and 59% were in hospitals. Across Scotland a third of all deaths involving Covid-19 were in care homes and 56% were in hospitals," said the NHS Fife report.
"In line with findings for Scotland as a whole, three quarters of all Fife resident registered deaths to date involving Covid -19 were people aged 75 or over, 55% were male and 45% were female."
A frontline community worker supporting people living in poverty in Kirkcaldy said she believed the impact of poor diet had left those in disadvantaged areas more vulnerable to the virus.
Pauline Buchan, who manages the Cottage Family Centre in Kirkcaldy's Templehall area, said: "A lot of people we see already have medical conditions. They already have underlying health conditions and I believe that diet has 100% contributed to that. They're not eating food that gives them the vitamins that they need.
"It's not just in relation to coronavirus. People have their life expectancy cut short because they don't have enough food to eat and the right kind of food to eat."
Ms Buchan said some people had been uncertain about how to cope with the measures introduced by the government during the pandemic.
"They're not going to their doctors because they're worried if they go they will pick up the virus.
"Mental health gets worse and physical health gets worse. People were already poverty stricken and their health was not great to begin with."
She added: "There's going to be a long term effect from this. I hope that if one thing changes about our country it's that everybody is looked at as a human being and not just a number."
Linda Holt, who is an independent councillor for East Neuk and Landward, said: "Covid may be no respecter of rank, as Boris Johnson's infection showed, but the brutal fact is that it is significantly more likely to kill you if you are poor than if you are well-off.
"This is true of virtually all diseases, but perhaps one result of the greater interest in public health Covid has produced is that as a society we will become less complacent about such persistent health inequalities."