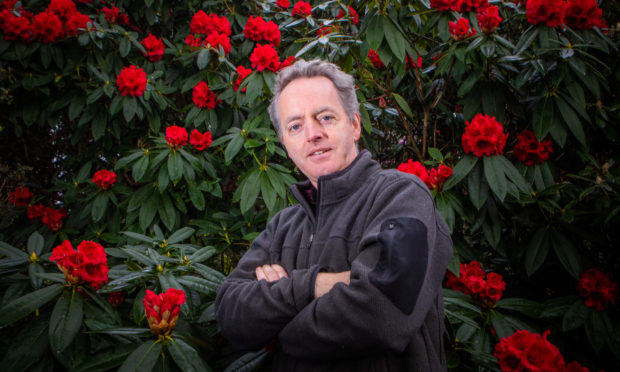 Courier Country garden centres tell Michael Alexander why they are demanding the right to re-open in a socially-distanced manner amid fears for damage to the horticulture sector caused by the coronavirus lockdown.
It's the time of year when the sun is shining, spring days are mostly getting warmer, and green fingered gardeners would ordinarily be out in force to stock up on plants and seed vegetables for the growing season ahead.
But the coronavirus outbreak is putting a huge strain on horticultural businesses across the country with the industry warning that 2000 garden centres and nurseries face permanent closure unless circumstances change soon.
The Horticultural Trades Association has estimated that the value of lost plant sales in the UK will be £687 million by the end of June and if that continues £1.2 billion by the end of December.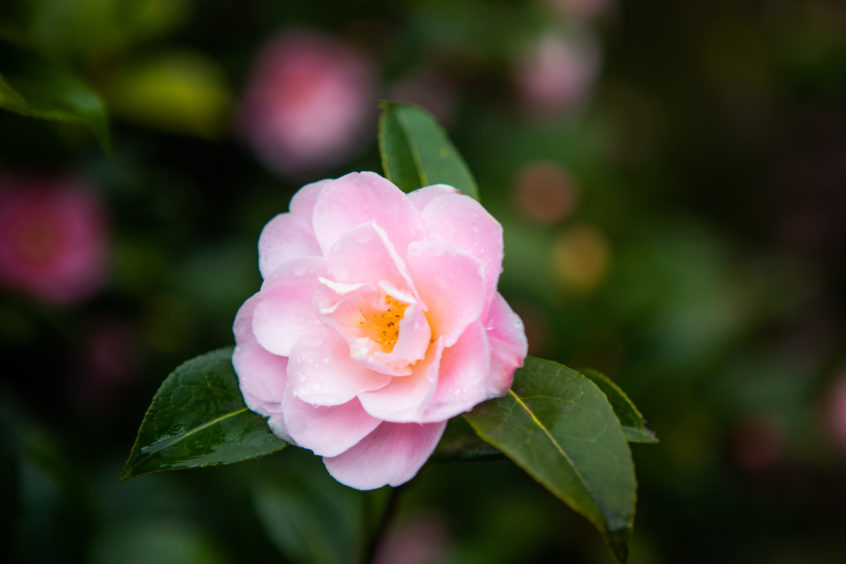 As plants are perishable, it also means many growers are facing a major stock write off, that comes with a huge loss of income and the potential for a third of UK growers to be out of business by the end of the year.
Chairman of the Horticultural Trades Association (HTA) James Barnes is asking for a compensation scheme to be set up amid claims that the UK government's aid package simply does not work for the horticultural industry.
Less than one in five growers have received help through the government's business support measures, while just 1% has received financial support from the government's Coronavirus Business Interruption Loans scheme (CBILS).
But questions have also been raised as to why DIY stores with garden sections have reopened and supermarkets have extended retail areas to sell more plants and gardening products, yet garden centres remain closed – a situation the UK government said last week was "under review".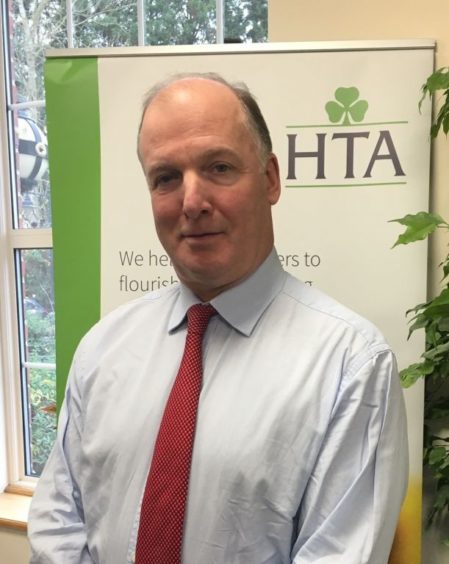 Mr Barnes, a former CEO of Dobbies garden centres, said: "The only way of rescuing this sector is to pursue a simple compensation scheme like the system announced by the Dutch government, which will save its horticultural industry. We should do the same.
"However, the cost of this scheme would be significantly reduced by allowing garden centres to sell plants and gardening equipment as soon as possible.
"Unless something is done in the next two weeks, we could lose between a third and a half of our seasonal growing sector, which will be a tragedy for hundreds of family businesses throughout the UK and result in a dependency on foreign imports, with all the potential biosecurity issues that brings."
Glendoick Garden Centre at Glencarse, Perthshire, is run by the third generation of the Cox family.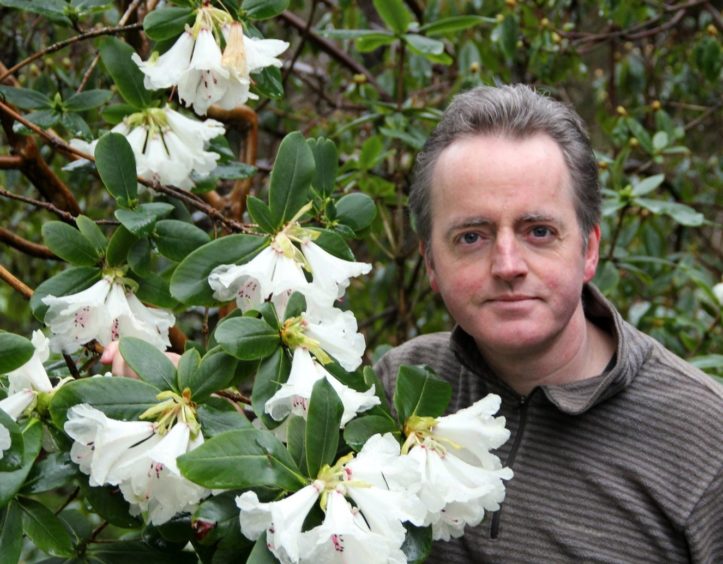 The award-winning family business, world famous for its rhododendrons, azaleas and ericaceous plants, is operating a local Tayside and north Fife delivery service through its web-shop.
However, managing director Ken Cox told The Courier it is "very galling" when retailers like The Range, BM Bargains, Homebase and B&Q are considered "essential" and allowed to re-open by government, yet garden centres are not.
He described the situation as "unfair and irrational".
"The impact is that these are normally our busiest weeks of the year," Mr Cox said.
"We should be turning over £100k per week. With a few deliveries and a skeleton staff and family help we are turning over 10% of our normal turnover, or less.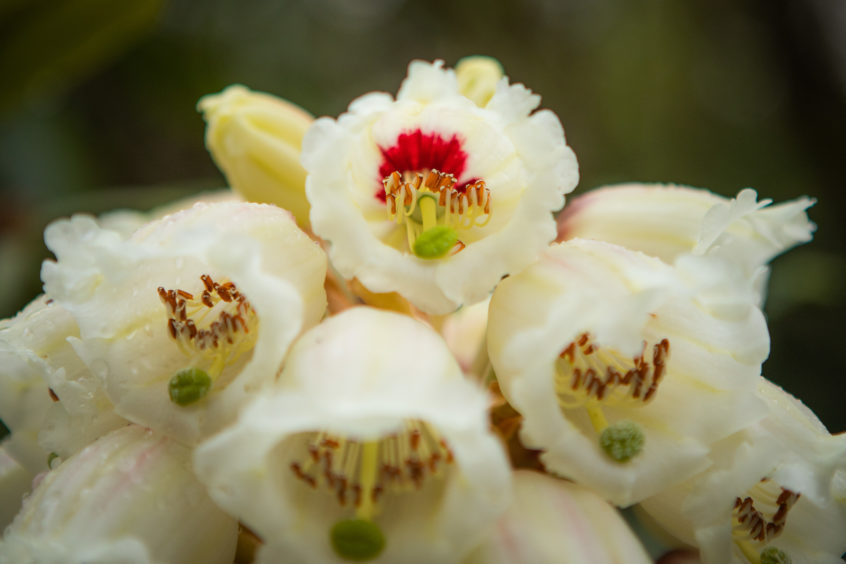 "Millions of bedding plants are being thrown away by growers and the government has not published an exit strategy unlike Germany, Denmark etc.
"We have given away 100s of bedding plants. Mother's Day was cancelled in March.
"Overall we are going to lose two months of turnover by the look of it.
"There is a huge demand for gardening during lockdown – a safe and healthy activity. People need to be out and exercising safely. Gardening is it…."
Glasgow-based Caulders is an independent family-owned group of eight garden centres including Cupar and Kinross.
Managing director Colin Barrie said the lock-down was having a "huge effect".
With most of their 350 staff furloughed since they temporarily closed their centres on March 23, a skeleton team was continuing a very limited online delivery service for compost, plants and seeds.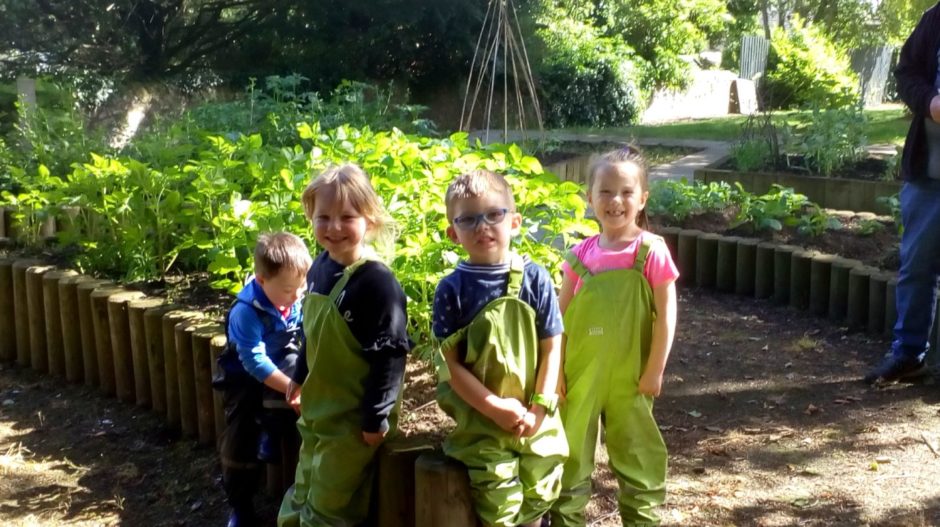 However, with the horticulture side of the business dependent on the three months between Mother's Day and Father's Day (March to June), he said the crisis "could hardly have happened at a worse time".
"I think it's grossly unfair that the big guys like B&Q which sell the same products as us are allowed to open," he said, "yet smaller independent businesses like us are not allowed to and are being put to a disadvantage. It's a bit mental.
"We're not expecting the restaurant side of the business to be allowed to open until the end of the year. The industry accepts that.
"But we're just looking to try and get our garden centres open. As an industry, we'd be happy to allow people to just buy gardening products and plants – with social distancing measures."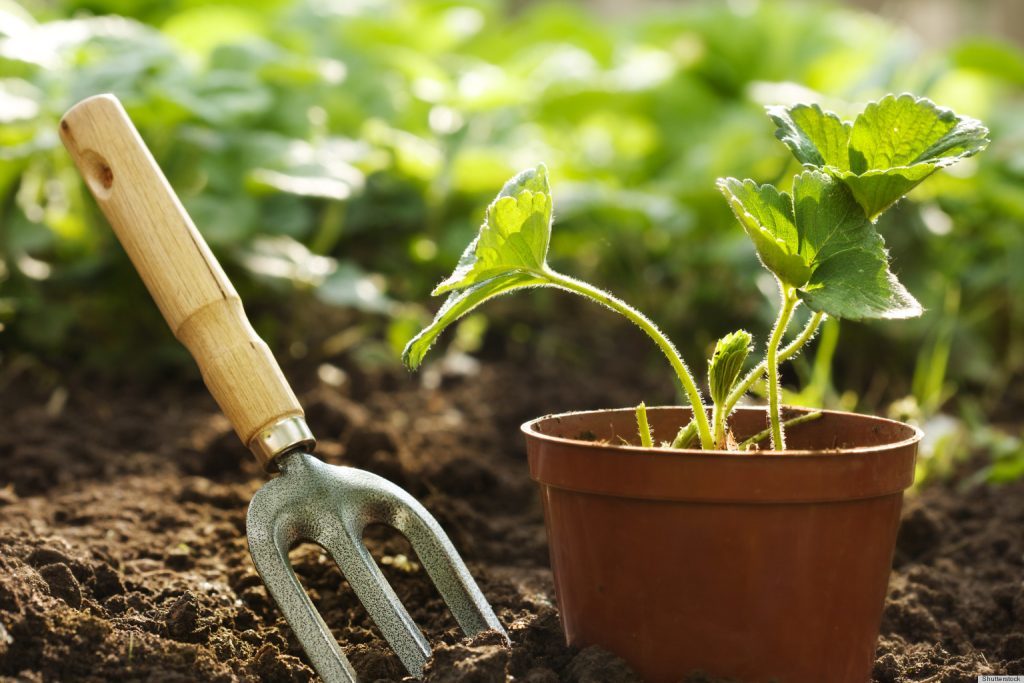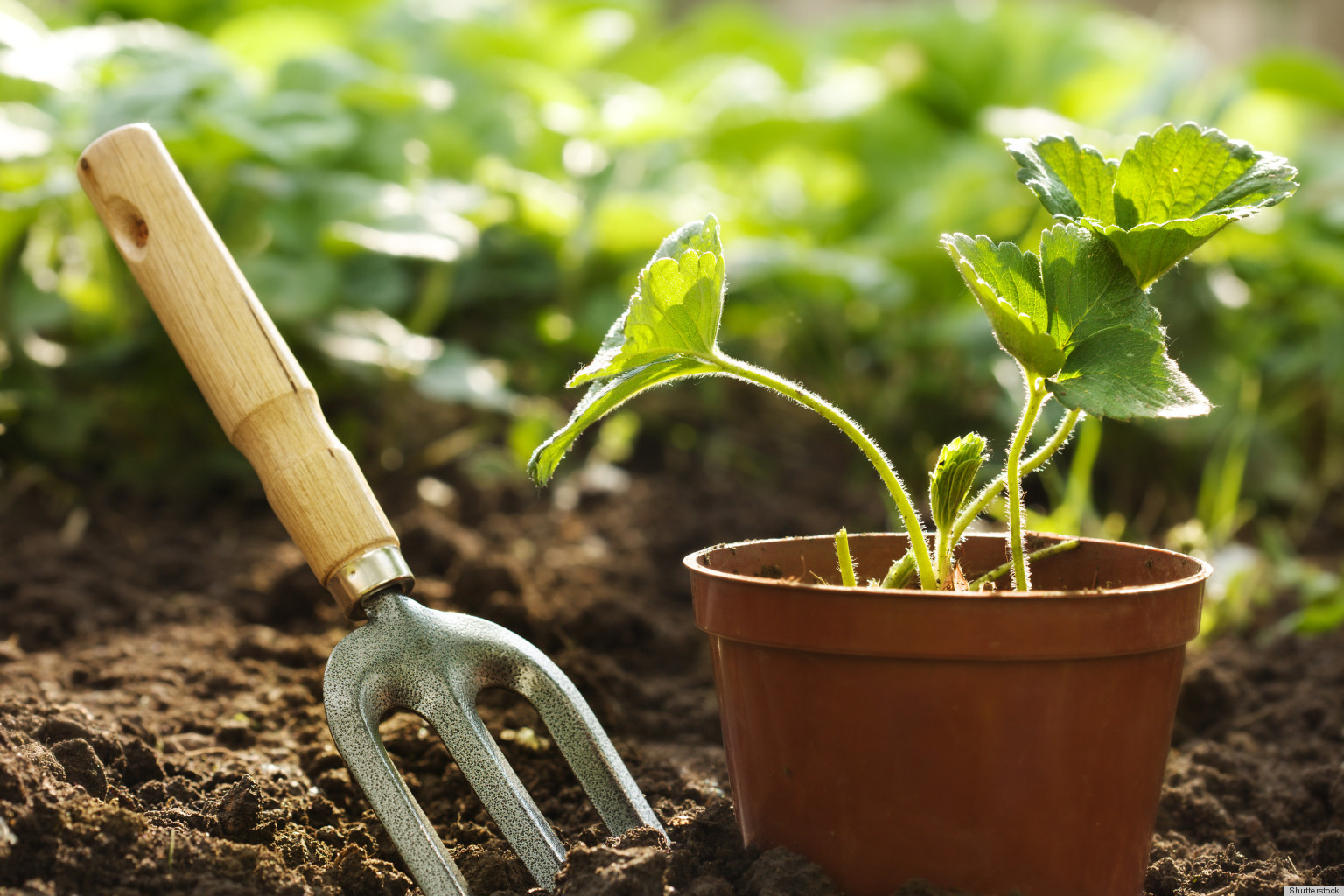 The Royal Horticultural Society told The Courier its priority was to protect the NHS and save lives. They continue to follow government advice accordingly.
However, a spokesperson added: "When government feels it is safe to start to relax lockdown, we would hope that the opening of garden centres with relevant safety measures, would be a priority, due to the positive benefits gardens and gardening has on our health and wellbeing."
Courier gardening columnist John Stoa said: "I hope politicians will put the opening of garden centres and nurseries near the top of the relaxations plan once it is deemed safe to commence with limited access."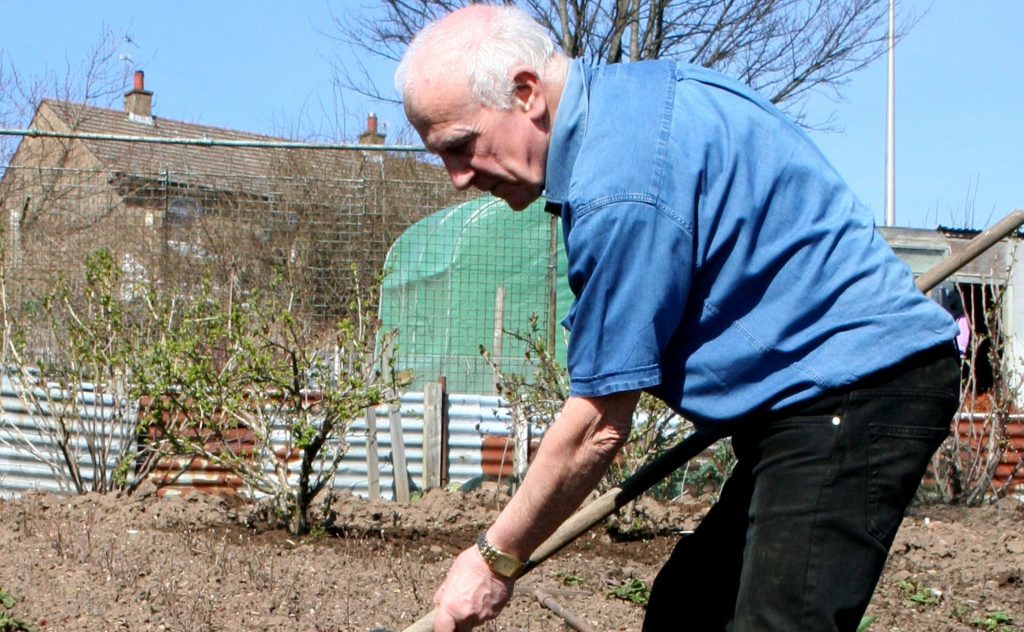 Scotland's Minister for Rural Affairs and the Natural Environment Mairi Gougeon
wrote to garden centres on April 22 encouraging them to run mail order services.
Last week Foreign Secretary Dominic Raab said the UK government would keep the re-opening of garden centres "under very close review".