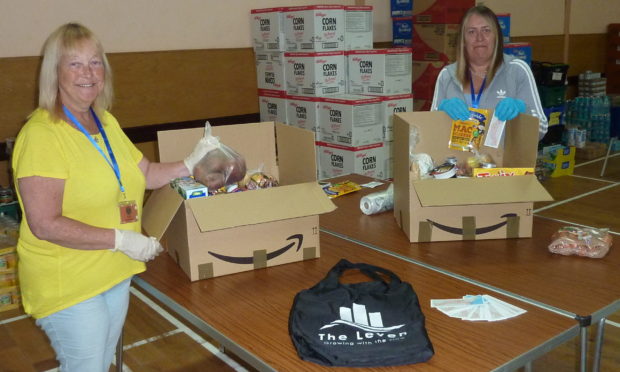 Efforts to transform the River Leven are continuing, even as workers turn their attention to the Covid-19 response.
The team behind the regeneration programme has been unable to carry out the face-to-face consultation work planned for spring, due to the lockdown.
They have instead donated money to Levenmouth's emergency food work and have been adding bookmarks and branded bags to food parcels, encouraging people to think about what they want to achieve once the crisis has ended.
SNP councillor Ken Caldwell, convener of Levenmouth area committee, said: "It's great to see the Leven Programme help fund the local work supporting the most vulnerable in our community.
"We've seen a fantastic effort in the last few weeks as a response to the emergency.
"Local people want their community coming out of this crisis in good shape."
Mr Caldwell said contributing views about the Leven Programme would help to ensure long-term investment in the river area was guided by local people.
"We've seen an increase in the number of people walking and cycling along the banks of the River Leven, especially families, in recent weeks and I hope this continues," he said.
People can log on to the Leven Project's website at www.theleven.org/ and click on the interactive map to give their views about how they would like to see the river area develop over the next few years.
Levenmouth community manager David Paterson said: "At the moment we're all staying at home to stay safe but when lockdown eases people will be keen to get back to exploring Leven's green spaces.
"The River Leven area has some fantastic diversity in terms of animals and plants and it's this diversity we want to enhance by improving the water quality, removing invasive species and upgrading the path access for all."
The Leven Programme is a 10-year initiative involving many key government agencies, non-government organisations, the private sector and communities working together to deliver improvements in and around the river.