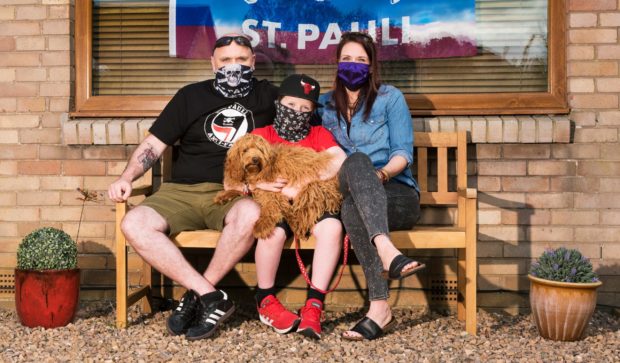 A photographer documenting lockdown life has turned his lens on families at home.
Sinclair Cunningham already had a collection of shots of deserted streets and abandoned beaches when he decided he wanted to capture the existences of the things that were absent from them – the people.
Unable to go behind closed doors, he asked residents in Kinghorn, where he lives, to come to their doorsteps for a series of images chronicling coronavirus households.
He has been using his daily exercise to take the photographs, from a safe social distance, and describes them as a "poignant show of defiance against an invisible threat".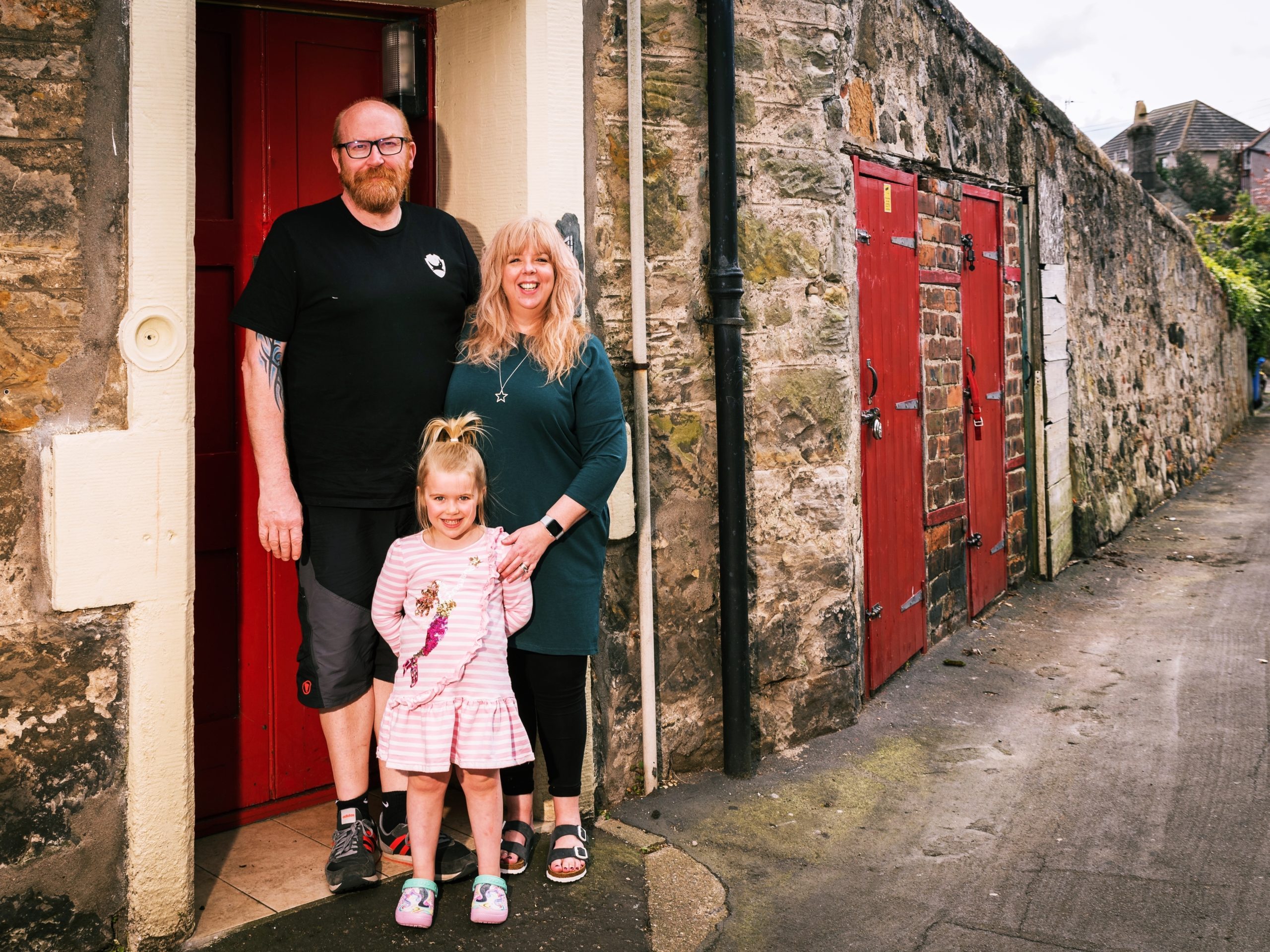 As well as providing a snapshot of family life during the Covid-19 pandemic, Sinclair's Front Door Photoshoot project will raise money for Kirkcaldy Foodbank.
He said: "I started doing these shoots as a way to help people get through the pandemic.
"It gives people something different in their day to look forward to and prepare for, from working out what to wear to cleaning the front door area for the shoot, etc.
"Then there's obviously the charity aspect."
He added: "It's frightening to think how many people might end up reliant on the foodbank in the coming months.
"I thought it was great how the project ticked so many boxes."
Once the collection is complete, he hopes the images will serve as a reminder of this moment in time and that people will look back on the portraits beside the photographs of the empty streets and closed down businesses which are the other side of the coin.
"These are the empty streets that the people in the portraits would usually be walking or driving in," he said.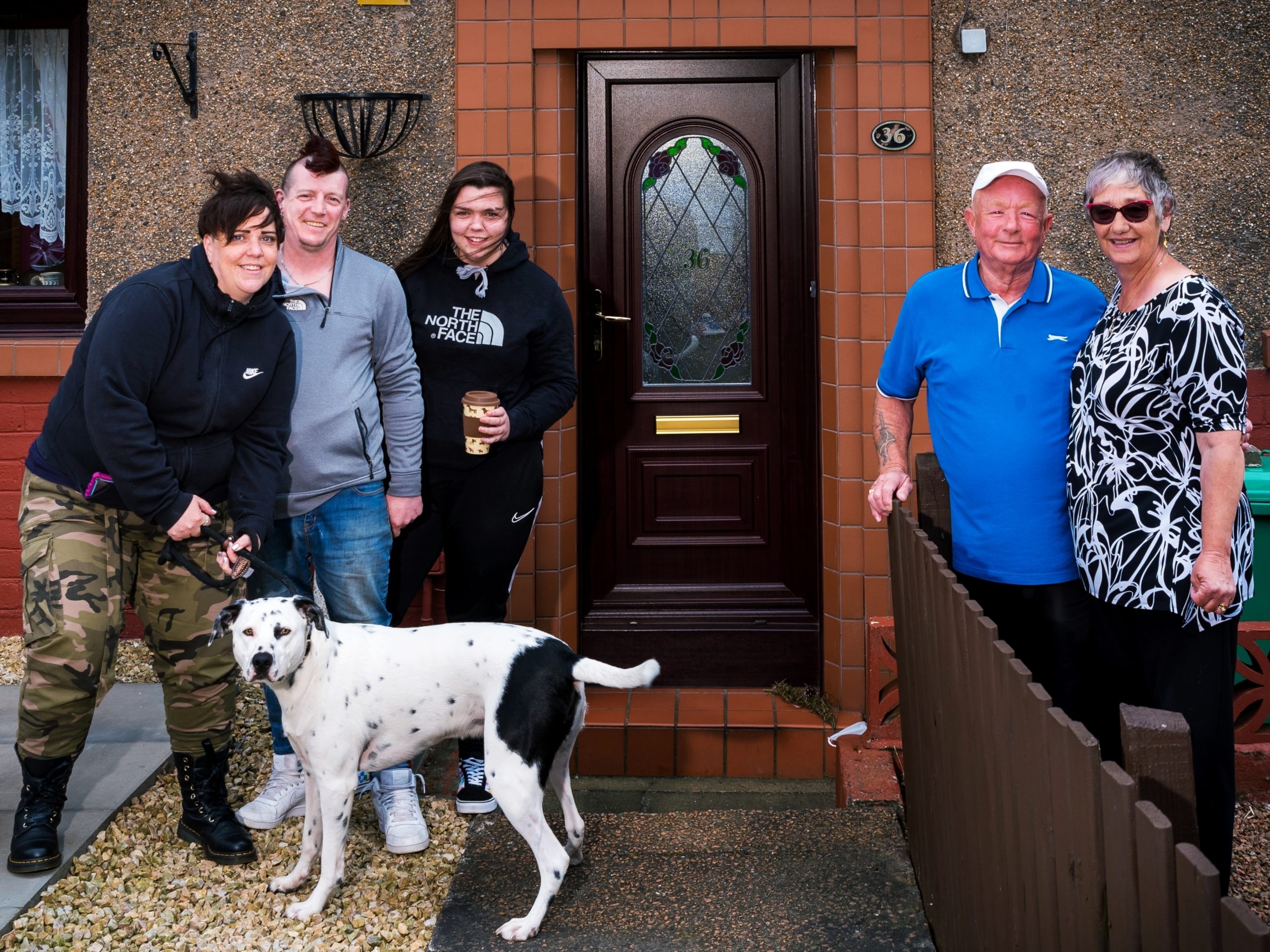 Sinclair hopes to extend his project to workers outside shops and other businesses in the village.
He said: "These are the town's unsung frontline workers – the care home staff, the takeaway workers, delivery drivers, shop workers, etc.
"They are doing an incredible job day in, day out when it's nigh on impossible to social distance at times."