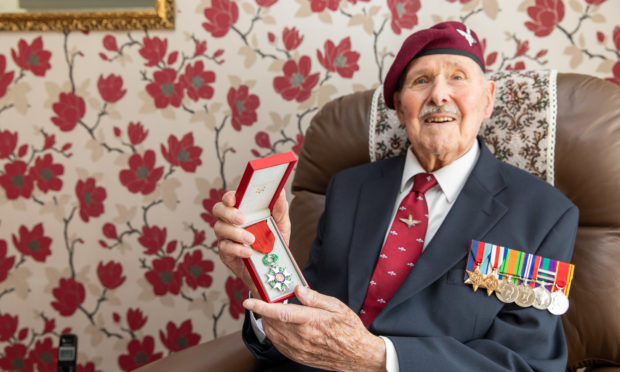 Coronavirus has changed how families are able to grieve for loved ones and how funeral directors organise farewells. Michael Alexander spoke to some of those directly affected by the impact so far in Tayside and Fife.
When 96-year-old Glenrothes Second World War veteran Eric Tandy died at the Victoria Hospital in Kirkcaldy at the end of March after a short, non-coronavirus related illness, his family took comfort from the knowledge that the D-Day landings Parachute Regiment hero had lived a long and fulfilling life.
Marching hand-in-hand with her son Alex behind the cortege, Mr Tandy's daughter Lorraine Abercrombie was very touched when, on the day of the funeral, neighbours lined the pavements in a socially-distanced manner to give the Legion d'Honneur recipient a fitting final send off.
But with the Covid-19 lockdown restricting who could attend her dad's funeral service at Kirkcaldy Crematorium, Lorraine admits it's hindered the family's ability to grieve.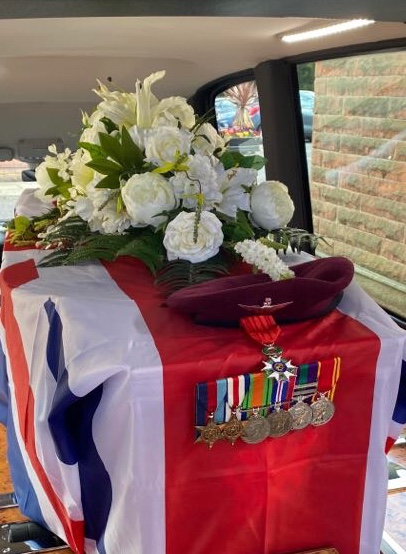 "Both my sister and I have felt that not having the whole family and friends being able to attend our father's funeral has had a lasting impact on our grieving process and not being able to say goodbye "en masse"," she told The Courier, praising Lochgelly-based John Gilfillan Funeral Directors for all their help.
"For my sister, Paula, and her family it is still the case today – some eight weeks after he passed away.  My sister feels somewhat 'guilty' that she wasn't able to be present albeit knowing that lockdown was the reason.
"It just seems so tragic that after everything he had gone through in his life and, latterly, everyone being able to celebrate his receiving the Legion d'Honneur, that his funeral wasn't the grand celebration of his life we would have wished."
Lorraine's husband Grant managed to film some of the funeral service for those unable to attend, and in the weeks since, many undertakers have come to offer video services with many crematoria also providing live streaming of ceremonies.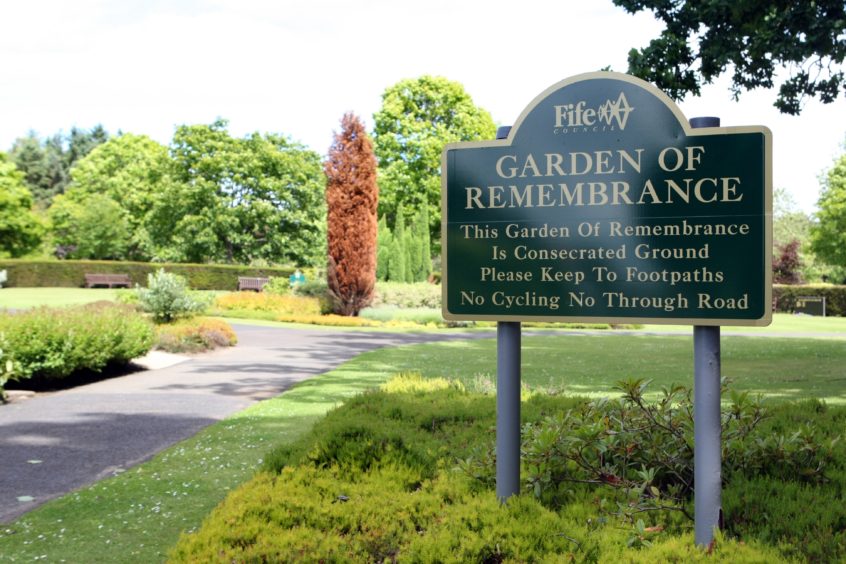 But not surprisingly, Courier Country funeral directors say the coronavirus pandemic has changed the nature of funerals not just for families but also for undertakers unable to provide the level of personal, face-to-face contact they are accustomed to.
Andy Brown, 43, Divisional Operations Manager for the North Division of Co-op Funeralcare, said the company has dealt with a "significant number" of Covid-19 deaths and the overall Scottish death rate is "definitely up".
The initial challenge when restrictions came in was having to re-arrange those already organised.
They had to explain to families that mourners would be limited to immediate family only, church services were suspended, limousines would not be provided, families would not be allowed to view a relative who had died of Covid-19 and embalming services were suspended.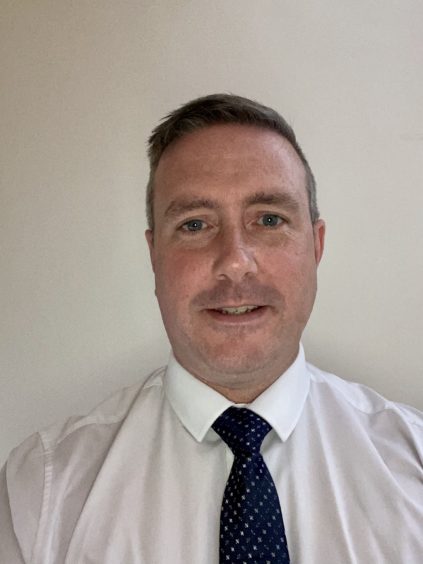 The Co-op took the decision some weeks ago that all undertakers should where full PPE when working with care homes. He said this was for "everyone's protection" in light of the recent spike in care home deaths.
But while these are challenging times, Mr Brown said the Co-op was trying to emphasise to families what they can do rather than what they can't.
Personalised funerals using motorcycles or horse drawn hearse were still available and direct unattended cremation had seen more families choosing to have the cortege drive by a place of significance so people could pay their respects.
The Co-op has also started offering a remembrance service whereby once the restrictions are lifted, families can arrange a posthumous celebration of life.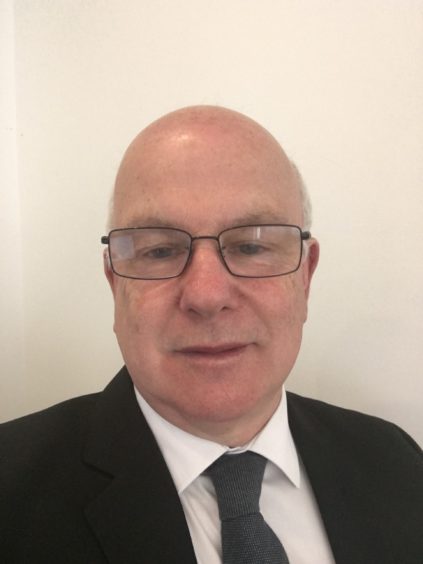 As Scottish President for the National Society of Allied and Independent Funeral Directors,
James Carcary of James Carcary Funeral Directors in Perth said most families understood the need for funeral attendees to be limited to around 15. With funeral homes closed, arrangements by phone and email were "operating well".
But the 62-year-old with over 30 years experience as an undertaker said many families were experiencing "enormous strain" through the lack of direct undertaker contact and many struggled with the limitations on services.
Procedures at funerals included hand sanitising, social distancing, and cleaning of the crematoria after each service. Families were not allowed to carry or lower the coffin at the cemetery.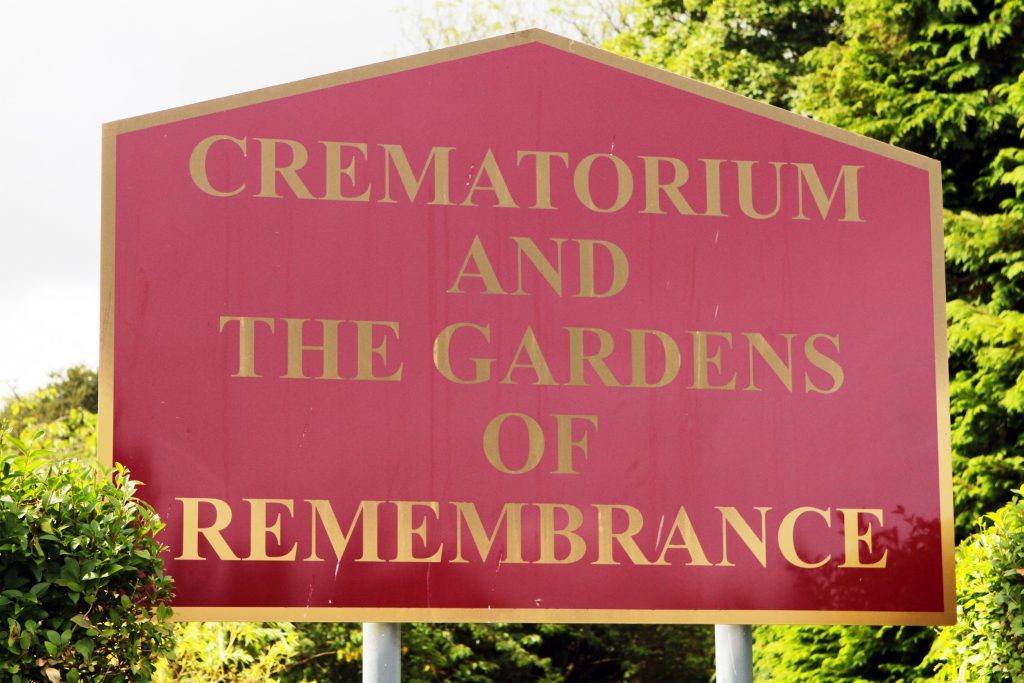 Families did, however, find recordings and live-streamed videos "very comforting".
He added: "Because of the limited numbers attending a service, hymn singing can be problematic, but we are fortunate to have the services of an organist who is also an accomplished singer, and this adds to the poignancy and warmth of the service.
"The biggest issue is the isolation. This applies to both funeral directors and the families.
"We have always prided ourselves on 'being there' for families, able to offer them guidance and support. Meeting them face to face enables us to build up a relationship.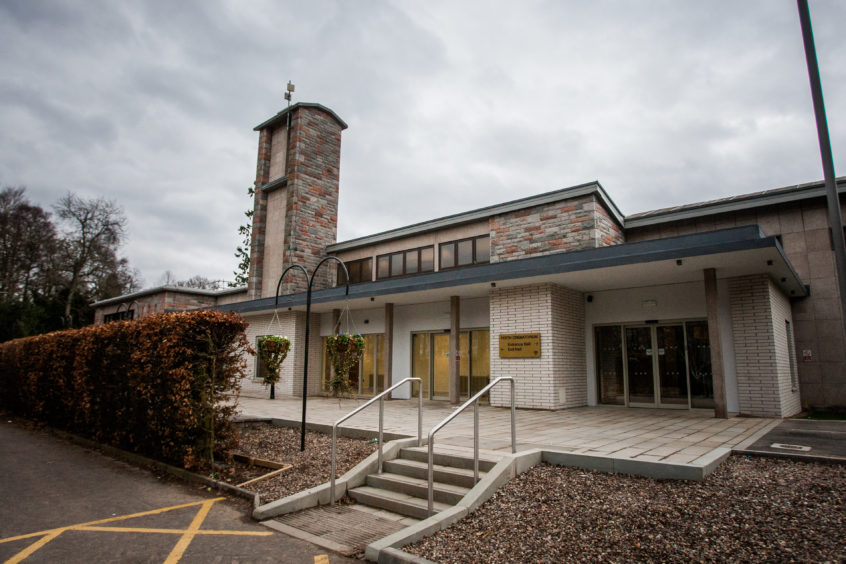 "For families the isolation must be horrendous – they may not have seen their loved ones for many weeks before their passing, the process of arranging a full funeral, which is an act of love and care, the coming together of family and friends to mourn, is denied to them."
Mr Carcary said that ordinarily they'd wear gloves and an apron when recovering a death at home. Now, however, every death at home was treated as a potential Covid infection and staff would enter wearing full PPE.
Mr Carcary said it was "sad" the situation everyone finds themselves in. But he added: "If you just explain to families why we do things and the best way forward, families are very good at coping. We'll see ourselves through this virus."