Fifers count the cost of floods after region hit by devastating storms
By
Aileen Robertson
August 14 2020, 7.30am
Updated: August 14 2020, 9.46am
Residents across Fife were left counting the cost of this week's severe storms as floodwaters receded.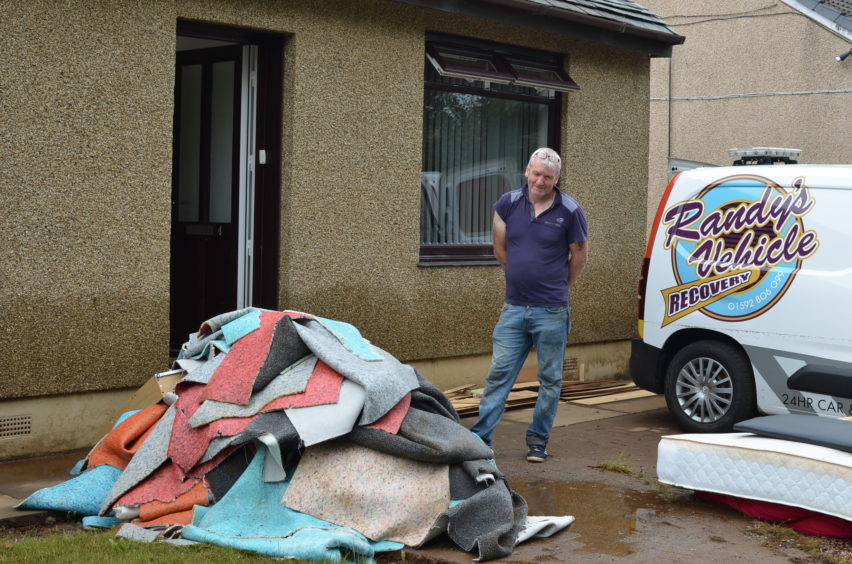 In the village of Kinglassie, just west of Glenrothes, a whole street was submerged under three feet of water in the early hours of Wednesday, leaving many homes extensively damaged.
Crews from the Scottish Fire and Rescue Service, including two water rescue units, attended Burnside Crescent at around 4.30am on Wednesday and evacuated residents by boat.
On Thursday, residents in the street were clearing out destroyed possessions and sweeping floors covered in dirty sludge, left behind by the flood.
The houses are just yards from the Lochty Burn, which burst its banks as a result of the torrential rain which accompanied relentless overnight thunderstorms.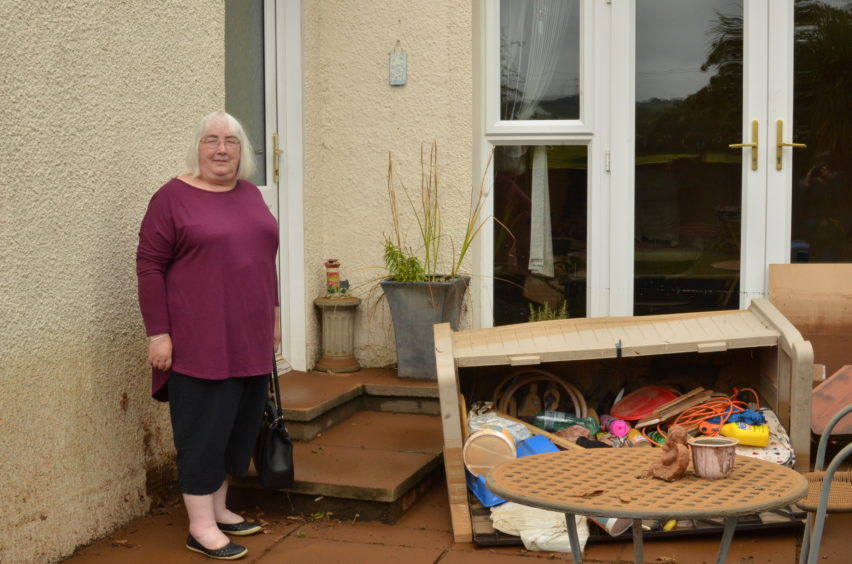 Resident Patricia Coull, 65, said: "My husband had just finished painting the living room and we'd just moved the furniture back in."
Mrs Coull said the road had flooded in the past but this was the first time the water had got into houses.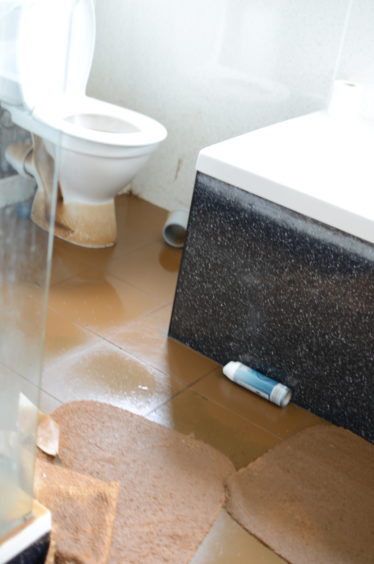 She added: "I'm going to have to say the house has been flooded and what's that going to do to our insurance?"
A few doors down, Robert Norrie, 52, was clearing out carpets, furniture and other possessions which had been damaged.
He said water started getting in to his home at around 1.30am on Wednesday.
"The water was two feet up the walls," he said, adding he was unsure if his insurance company would pay out.
Some residents have called for the Lochty Burn to be regularly dredged to prevent, or lessen, flooding.
There are also concerns among villagers that the water-filled crater at the former Westfield Opencast site, which lies less than a mile west of Kinglassie, could be increasing the risk of flooding.
Burnside Crescent resident Robert Knox, 62, said: "Over 20 years it has filled with water. When it overflows, it runs into here."
John Laing, who lives in another part of the village, described the impact of the storms as "horrendous".
He said: "This has gone on for years. This was a devastating storm but my point is if the burn had been dredged the flooding might not have been as devastating.
"It was horrendous. They were taking them out of their homes with boats. It's going to get worse and worse if the burn doesn't get dredged."
Fife Council lead consultant Rick Haynes said officers attended the flooding incident at Kinglassie as soon as roads were passable.
He added: "The main cause of the flooding was the extreme rainfall we experienced overnight on Tuesday. The volume of water was more than the Lochty Burn could accommodate and resulted in the flooding of land and properties in the surrounding area.
"We are continuing to investigate ways of preventing these incidents and while dredging would be a short-term solution, the burn will continue to re-fill after material is removed.
"Other options are being considered, such as additional flood storage upstream, structural defences and property level protection. We will investigate these options and consult with the communities involved for a sustainable solution."