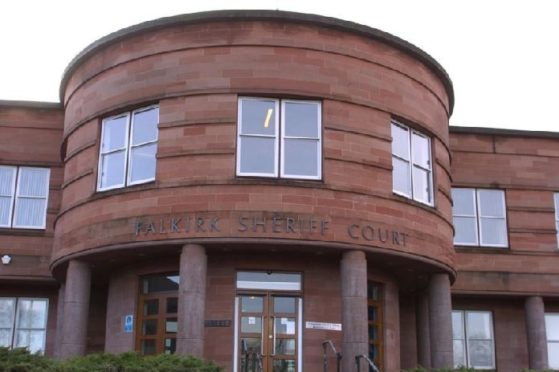 A Fife mother-of-two who trashed a kebab shop and flashed her breasts in a £4,000 midnight rampage was spared jail yesterday and told to pay the fast food outlet compensation of just £400.
Ann Marie Fowler, 33, who left a trail of destruction as she flew into a rage at Kebabish in Falkirk, Stirlingshire, was also placed under social work supervision for two years and ordered to have alcohol counselling.
A video of the incident showed Fowler drunkenly ripping up glass counters and hurling food while falsely accusing staff of rape.
As the frantic owner called the police she was filmed by the chef pulling down her top and shouting "you raped me".
Prosecutor Rachel Wallace told the court yesterday Fowler had turned up at the shop at 11.30pm, despite a court-imposed curfew banning her from being out between 7pm and 7 am.
She ordered food and was told to wait but when she went to collect it she threw the entire container into the air.
Ms Wallace said: "She punched the electronic till, causing it to break, and continued to shout for her food, at which point she was given the container she'd just thrown around."
She was shouting, swearing, accusing staff of rape and hurling racial slurs at them.
Ms Wallace said Fowler then picked up a charity collection tin and struck shop owner Zohaib Arshad on the head.
The depute fiscal said: "This caused a minor lump.
"She then began removing items of her upper clothing, again shouting, 'you raped me'."
Mr Arshad contacted police, while the shop's chef managed to close the door leading behind the counter.
Miss Wallace said: "At this point the accused began pulling on the glass panel display case causing it to fall on the ground and smash completely.
"The shop suffered significant damage, which prevented it being able to operate."
Fowler fled the scene, dropping two of her bank cards on the floor as she left.
She was later detained by police but was described as being too aggressive to be formally cautioned and charged.
The court was told that £2,000 worth of damage was done to the display case, £1,400 worth to the electronic till, and £600 worth of food was ruined by fragments of glass.
Fowler, of Greenacres, Kelty, pled guilty to the racially-aggravated assault of Mr Arshad, behaving in a threatening and abusive manner and vandalism.
She further admitted that she was on four bail orders at the time and being at the kebab shop at night was in breach of a bail curfew.
Defence solicitor, Allana Turley, said her client was living on benefits and would have difficulty paying a substantial compensation order.
Sheriff Keith O'Mahony told Fowler: "I seriously considered the option of a custodial disposal – you're absolutely on the borderline of that having regard to this conduct."
He also told her the community payback order is a direct alternative to custody.