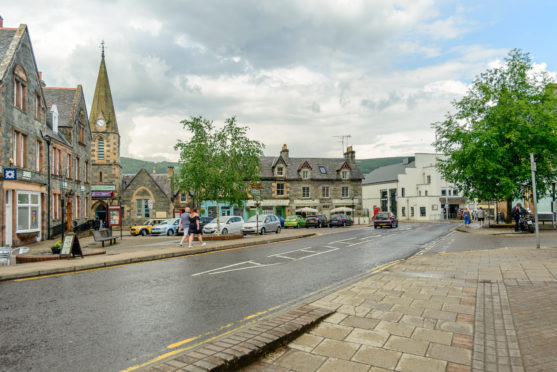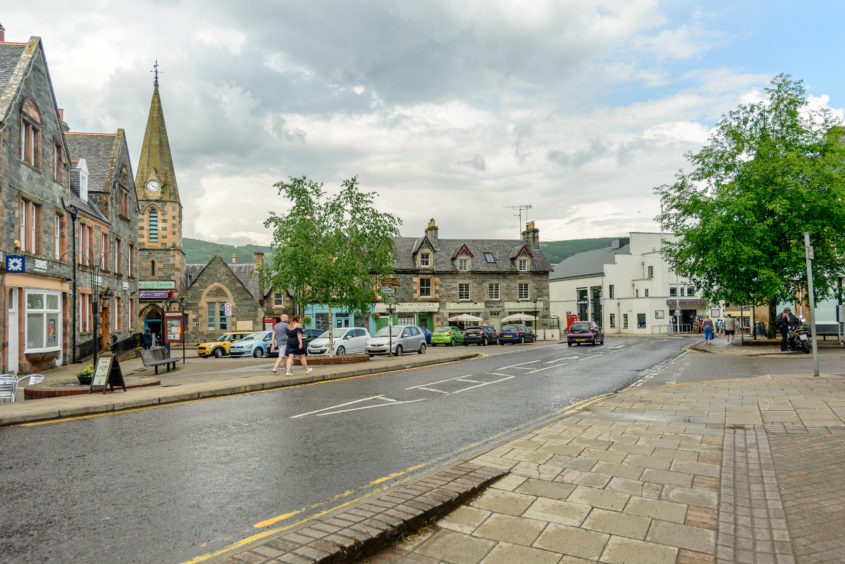 Police are investigating a string of attacks on vehicles in Aberfeldy, thought by locals to involve an air rifle.
It's understood around 10 vehicles have been targeted on the A827 near Dewar's Distillery.
Community council chairman Victor Clements said the incidents had been spread out over the first two weeks of September.
Drivers have reported pellets or rocks striking their windows on the road, which connects the town with the A9.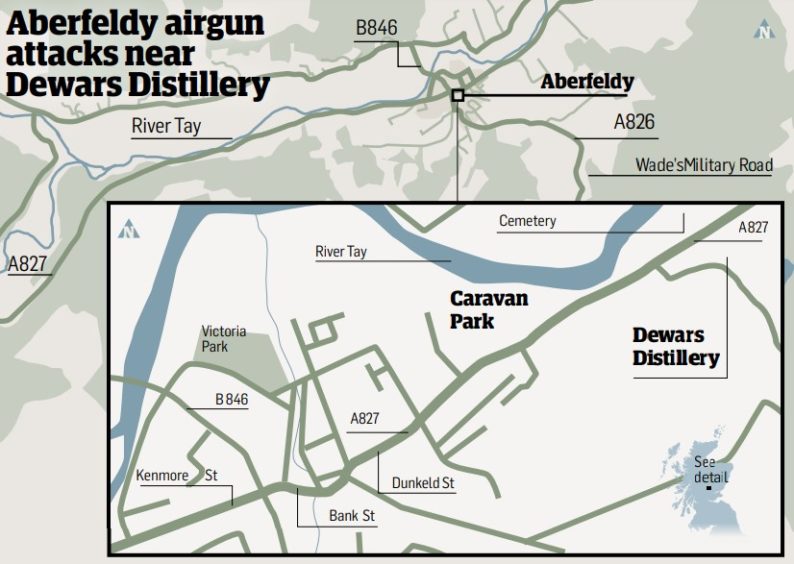 The issues came to light after a driver from Fife, making their way towards the town's caravan site, had a side window smashed as they headed along the busy road.
They contacted Mr Clements, who labelled the attack "disturbing".
After he shared the details on social media, he said more than half a dozen other motorists came forward to report similar strikes.
Mr Clements has now sent a dossier to the police.
He said he was shocked to hear that tourists had been targeted – and even more so when he realised it was not a one-off.
"The community council received a message from someone wanting to come on holiday and stay in the area," he said.
"On coming into town past the distillery, their window smashed with no warning.
"They thought it might have been a pellet from an air rifle or some such device. They then learned that someone else had a stone thrown at their car previously.
"I've had six or seven subsequent reports. The incidents all happened over six or seven days and police are on the job."
Mr Clements said he was worried there might be an accident if a vehicle was hit when the road was busy with other traffic.
"It could have pretty significant consequences if somebody's windscreen smashed. There are lorries on the road and a nursery nearby," he said.
"The fact that someone seems to be doing this on a repetitive basis is not good and we need to get to the bottom of it. I think the police will be able to use that pattern to help them, though.
"The person reporting this is obviously not going to judge Aberfeldy on one incident like this, but we need to stop this if we can.
"If you have any relevant information, give it to the police and let them deal with it."
Mr Clements has also enlisted the town's community wardens to help trace the culprit.
Police say they are confident they can catch the perpetrator.
A spokesperson said: "Police Scotland is following positive lines of enquiry after a spate of vandalisms to vehicles in Aberfeldy."