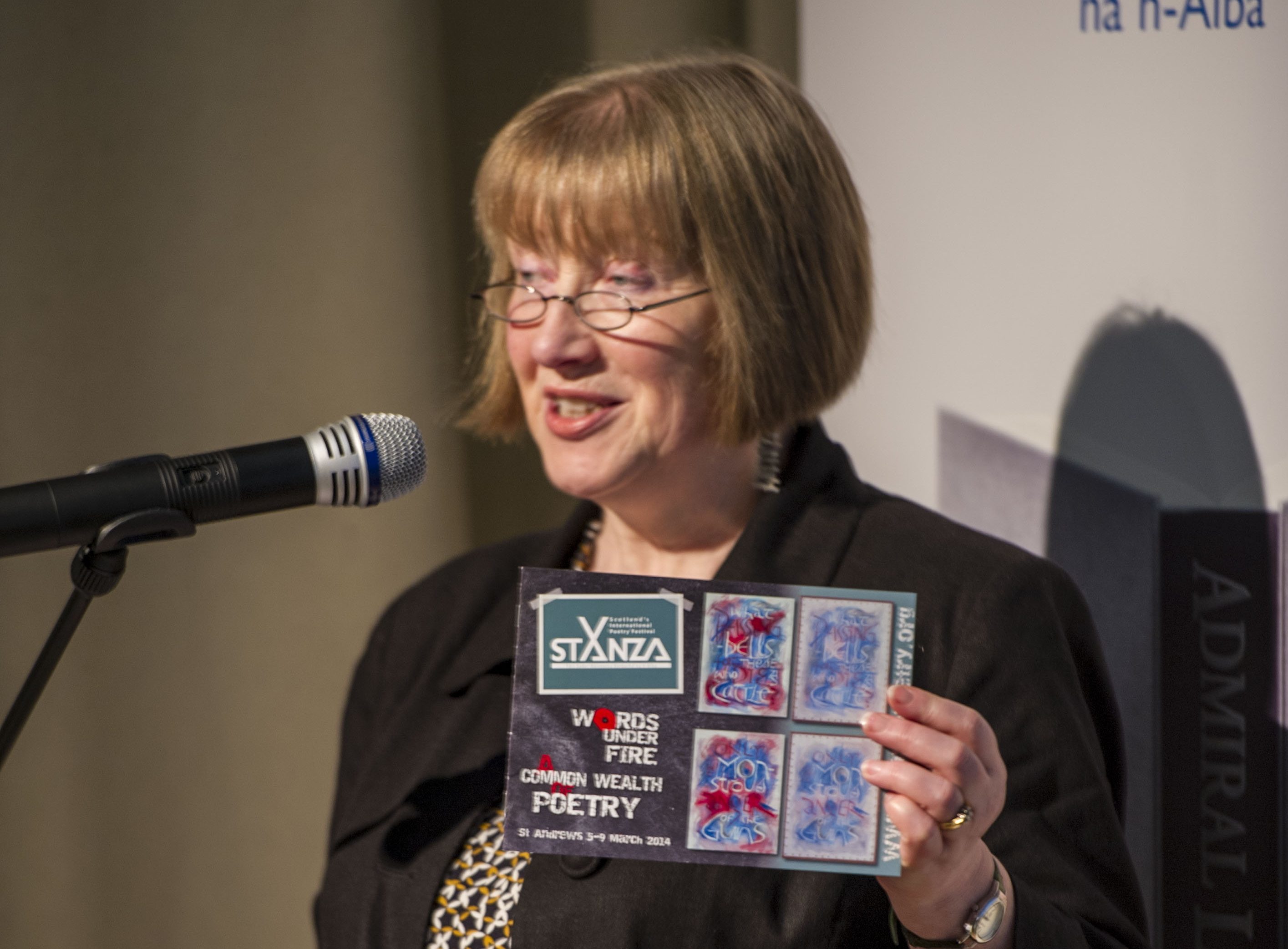 Fife's international poetry festival has announced it is going digital next year.
St Andrews-based StAnza is taking its annual festival online in March in light of the ongoing Covid-19 pandemic.
The event traditionally brings dozens of local, national and international poets to Fife, and was launched this year by crime writer Val McDermid.
StAnza festival director Eleanor Livingstone said: "The cultural sector has been hit extremely hard by Covid-19 so I'm delighted to be sharing some good news on National Poetry Day with the launch of our digital festival.
"Throughout the pandemic, people have turned to poetry as a way of dealing with these unusual circumstances, illustrating the positive impact his artform has on wellbeing and emotional lives.
"StAnza 2021 will celebrate this profound relevance through festival events and other projects, showcasing a wide range of poetry, from page to performance, concrete verse to spoken word, established artists to emerging voices – committed as ever to the fact that when it comes to poetry there really is something for everyone."
StAnza is one of Europe's leading literary festivals and will bring a mix of audio and digital, live and pre-recorded events to an international audience from its St Andrews hub from March 10 to 14.
The new format will include traditional favourites such as readings and round table events, but there will also be interactive poetry installations and at home events with poets.
Viccy Adams, literature officer with Creative Scotland, added: "Creative Scotland is delighted to be able to support StAnza in addressing the challenges of isolation and uncertainty we all face through the joys and benefits of poetry.
"This 2021 hybrid-digital edition of the festival is set to capture the usual StAnza spirit of lifting up the voices of Scottish poets alongside their international peers and reaching out to audiences inventively."