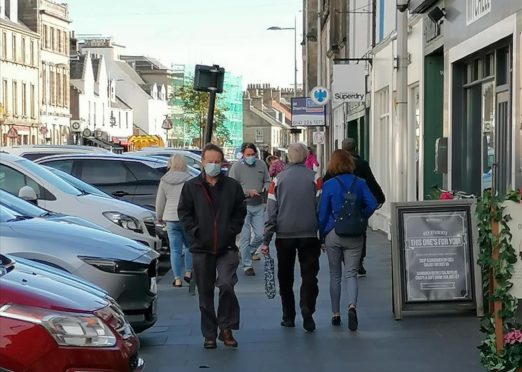 A backlash is growing against the removal of measures designed to ensure physical distancing in St Andrews.
Only days after barriers were installed to provide more room on the roads for pedestrians and cyclists as part of the Spaces for People scheme, Fife Council bowed to pressure from local businesses and removed them from Market Street last week.
Traders 'ecstatic' as Fife Council agrees to move controversial St Andrews parking restrictions
Traders had warned the restrictions had already affected custom, with more than 1,000 people signing a petition calling for a local authority U-turn.
However, there is now anger from those who supported the initiative in the first place.
Professor Richard Olver, emeritus professor of child health and a town centre resident, said: "St Andrews is peppered with signs instructing pedestrians to keep two metres apart in accordance with Sottish Government guidance, but Fife Council is now dismantling the very measures necessary to allow this to happen.
"I believe this to be totally irresponsible and it will render safe physical distancing impossible at a time when the streets are busy with students and visitors – forcing people either to rub shoulders or walk into the road – as I personally have had to do on numerous occasions."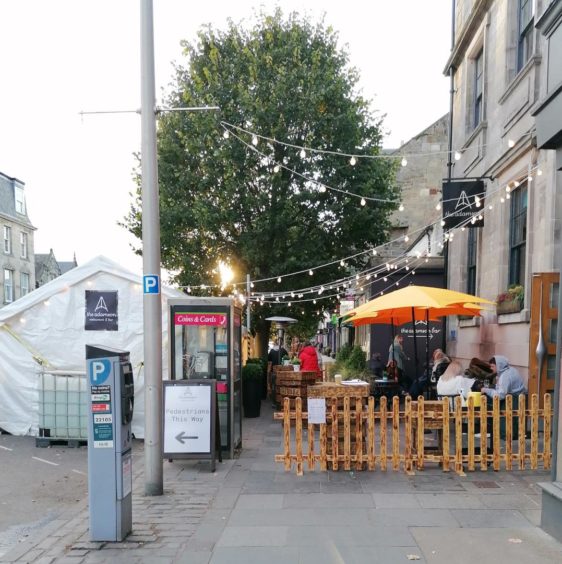 He said an outbreak of coronavirus in the university and an upsurge in cases elsewhere in Fife meant the timing could not be worse.
"Prioritising business interests at the expense of the health needs of the public is surely wrongheaded," he said.
"After all, neither residents nor visitors will not want to shop in the town centre if they do not feel safe."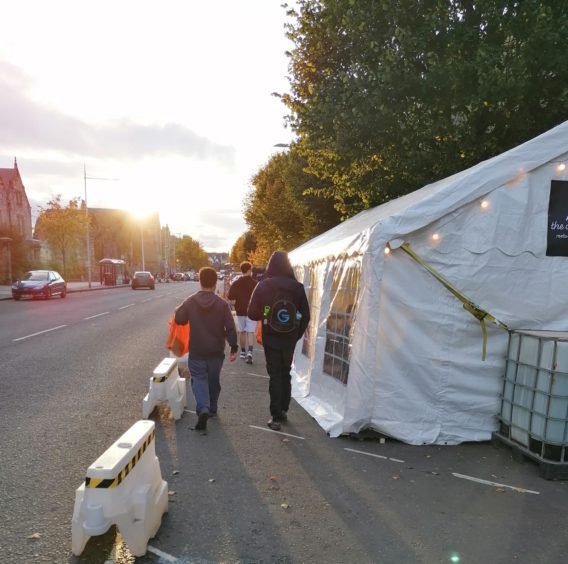 David Middleton, chairman of the Confederation of St Andrews Residents Associations (CSARA), also called for a re-think.
He said: "I trust that this decision will be reconsidered giving proper consideration of the prime purpose for these arrangements – the health and wellbeing of residents and visitors to the town.
"This is not an issue which should be resolved by dictat or the influence of one pressure group. It is a key is concern for everyone in the town."
He said the group had sent suggestions to Fife Council, local councillors and business organisations and called for leadership from decision-makers to secure an outcome which allows people to shop with safety.
Tony Waterston, chairman of St Andrews Space for Cycling (SASC), said: "We believe that it is a myth that less parking means less shoppers and, in any case, there is plenty of parking available within a short distance of the town centre.
"The council should show that it is committed to putting the public's health first and continue with the parking restrictions which have been instituted on a temporary basis only."
Councillor Altany Craik, convener of the Fife Council strategic committee, has called for compromise but defended the decision to remove the barriers.
"It's going to be a problem because people who wanted Spaces for People will not be happy but we can't have businesses going bust and people losing their jobs," he said.
"That's not the impact we were looking for."