As the Dunvegan Hotel in St Andrews — one of golf's most famous 19th holes — goes on the market, co-owner Sheena Willoughby describes her hopes for a venue regularly visited by some of the world's biggest names.
Angus-raised Sheena Willoughby is feeling emotional as she shows off the treasure trove of photographs adorning the walls and ceilings of her world-renowned St Andrews golfing hotel.
They record the countless happy memories of her encounters with over 30 major golf champions in the bar including Arnold Palmer, Ernie Els and Tiger Woods.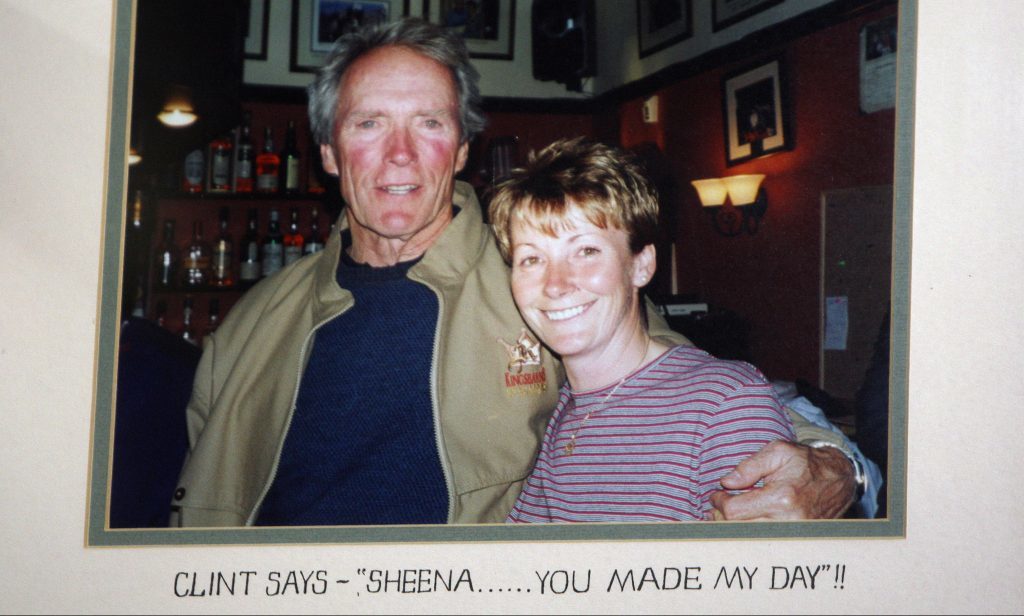 She can recount many happy tales of visits by everyone from Sean Connery and Clint Eastwood – who fondly described her as the Queen of Fish and Chips – to former US President George Bush and astronaut Neil Armstrong.
But what's struck her most following the announcement this week that she and her Texan husband Jack, 65, plan to sell up the Dunvegan Hotel after 22 years are the messages of shock and nostalgia from around the golfing world.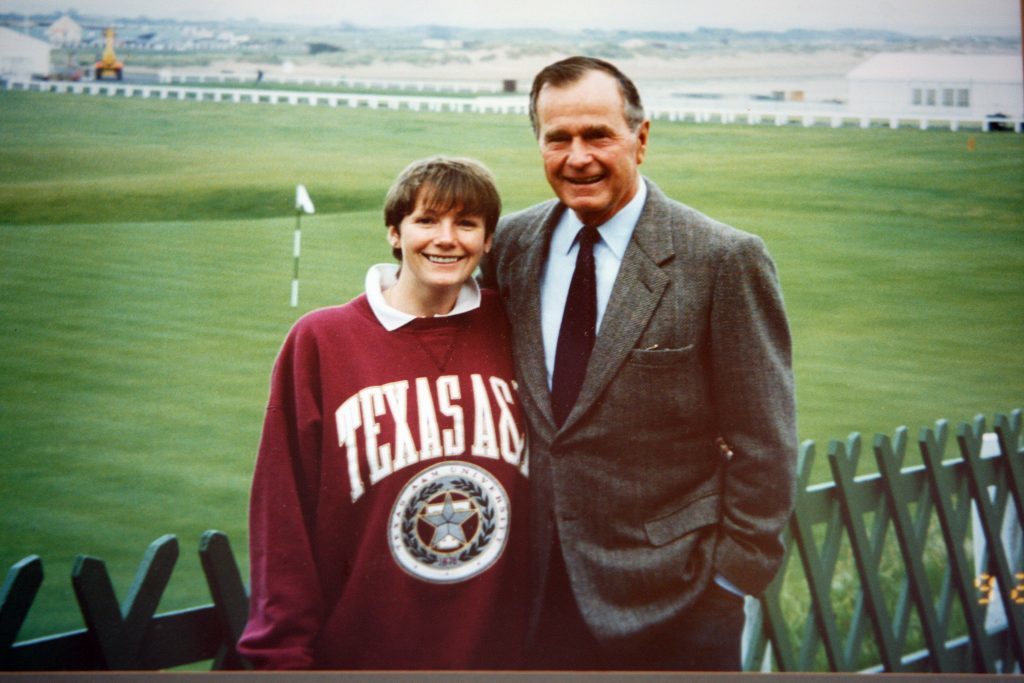 Originally from Forfar, Sheena, 56, was working in Montrose as a secretary in the technical department of GlaxoSmithKline when she took a job with an oil field services company.
She transferred to Aberdeen and met Jack, who was working for the same company.
Jack already had an affiliation with the Dunvegan. He would come down and play golf with the Aberdeen Petroleum Club.
It was when the couple were down on one of their increasingly regular weekend trips to St Andrews in the early 1990s and hanging out in the bar after playing golf, however, that the then owner told them it was for sale and they took the career-change plunge.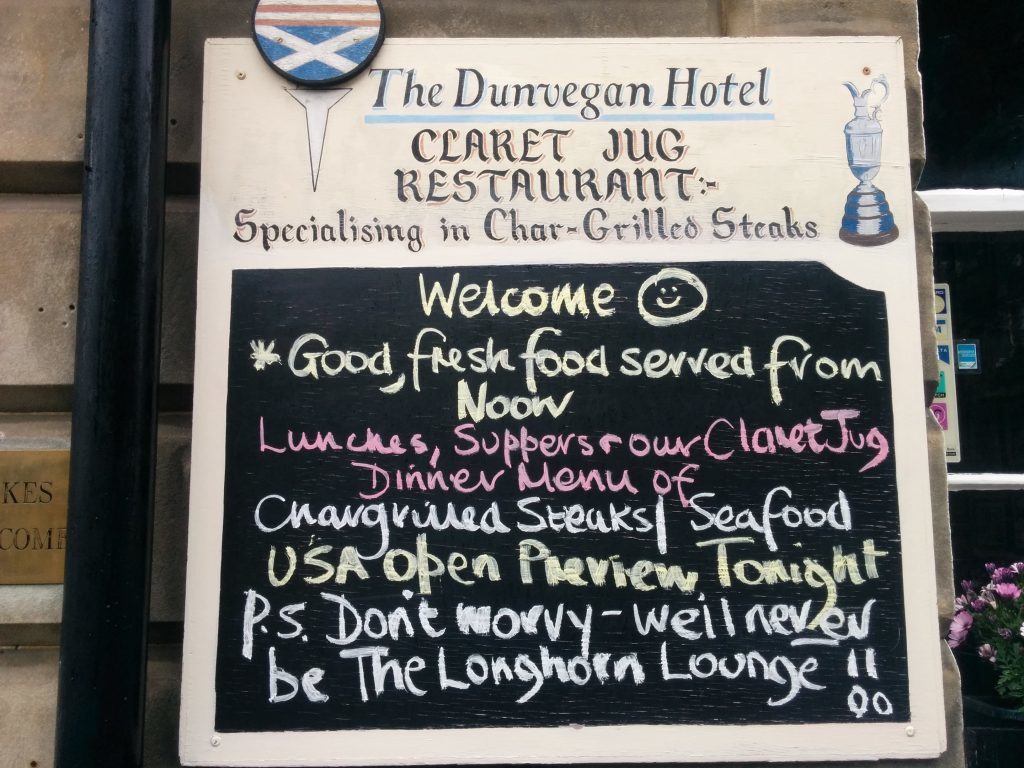 "The Dunvegan had a very different clientele back then. It wasn't just a golf place. It was a drinking place, " explains Sheena.
But with a lot of hard work and good luck, they were confident – and so was their bank manager – that with its location 112 yards from the Old Course, they could turn it into a Scottish-American themed "19th hole" for golfers.
"In the early days of '94 I really didn't get the St Andrews golf thing, "admits Sheena. "For the first few years I was like 'what have we done, we've given up great jobs in Aberdeen.' Jack was vice-president of the company. I had a really good job working for the president of the company. We had a good lifestyle.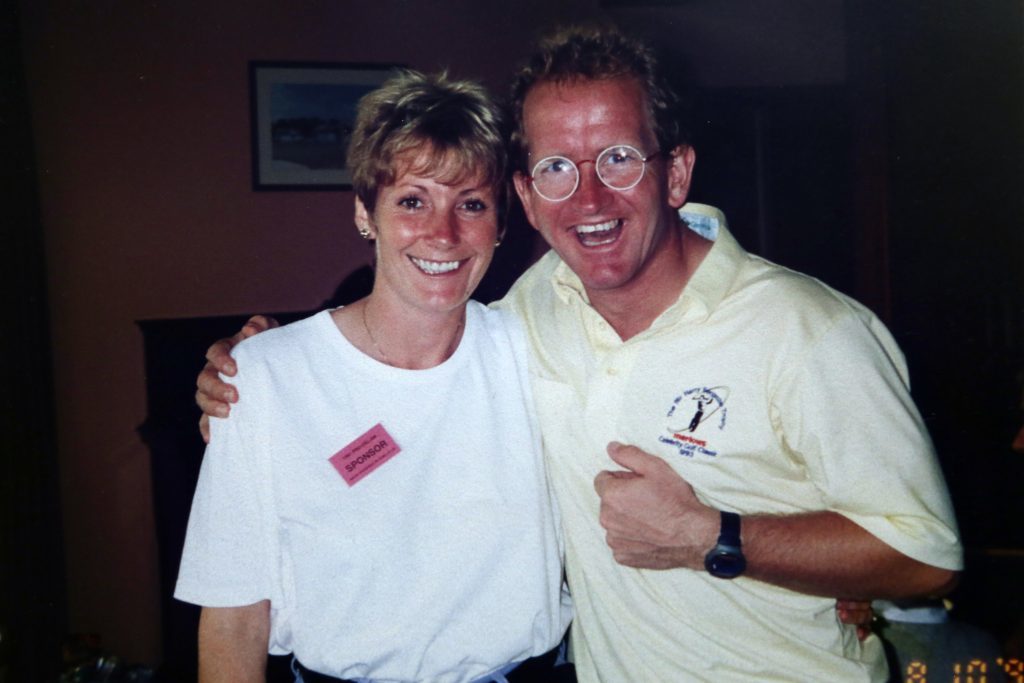 "And then suddenly we're down here. I was cleaning the rooms, going about with a bucket and mop. I was sometimes close to tears. Because it's seasonal, we were in a big financial hole as well because we had to refurbish and remodel.  If we were going to get the clientele in that we wanted, as in golfers, we really had to look at the hotel and give it some TLC and spend money on it. It was scary stuff back then.
"But we were fortunate that with the American connections through my husband, the American caddies started bringing golfers like Tom Kite, Freddie Couples, Steve Elkington, and Curtis Strange in here. It snowballed from there. It became our theme that we would have our picture taken with a famous person that came in."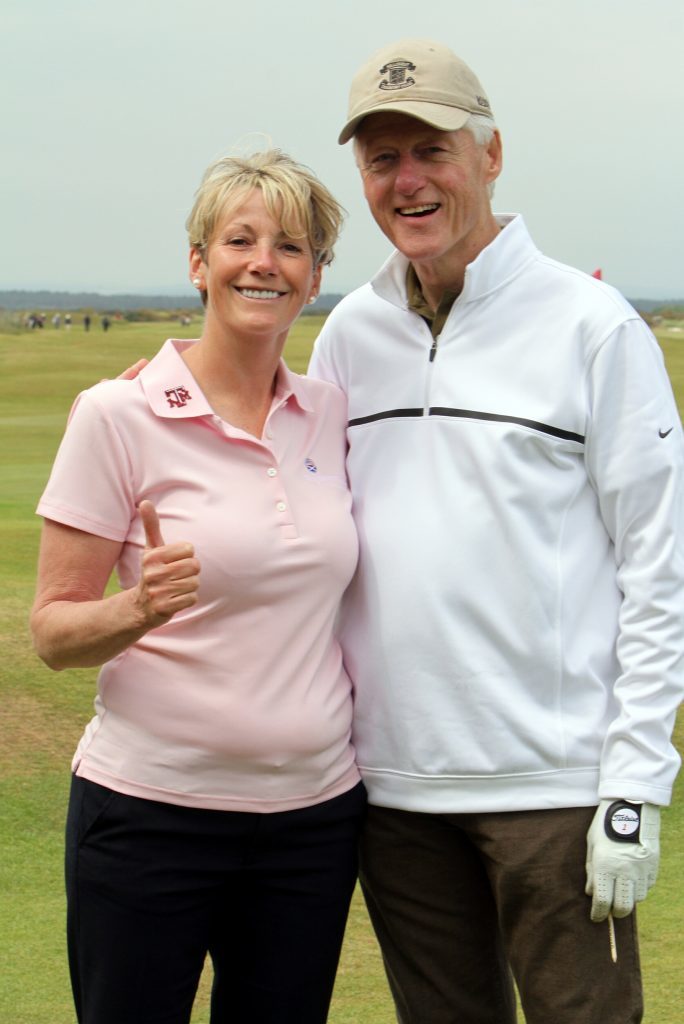 Sheena, who is a member of St Regulus Ladies Golf Club with a handicap of 11, said the thing she loved about golf in St Andrews is that it brings people together from all walks of life whether they be an A-list movie star or a man sweeping the streets.
And often it's the Dunvegan bar that proves to be the "melting pot of life".
But it's the fact that she and her husband have played such a hands-on role running the hotel and bar over the years that make the prospect of giving it up all the more difficult for Sheena to take.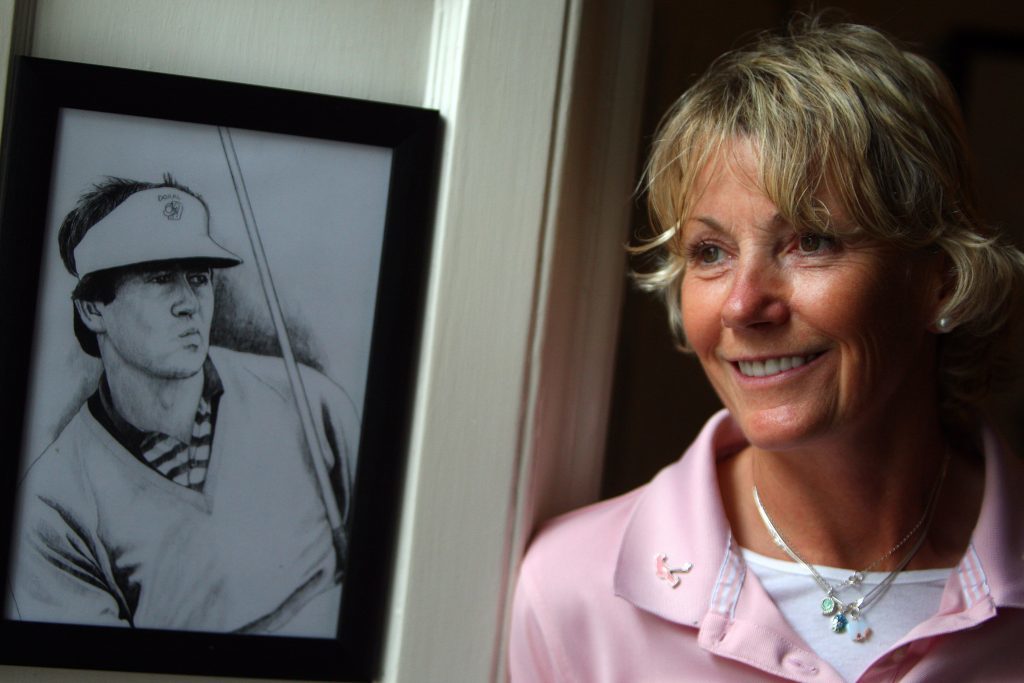 "For many of the visitors St Andrews is a bucket list destination, " she says.
"Many will say they are on a pilgrimage to St Andrews, and because we are hands on, you really are part of the whole experience for that person coming here, and often share their emotions in the bar.
"We get guys in who have three months to live and maybe want to come and play the Old Course before they die. You have people that are cancer survivors in there who say 'I got through that I'm going to St Andrews'.
"You've got sons coming over with the ashes of their father who passed away. They might carry the ashes around in their golf bag, sprinkling some on all the courses they'd played with their dad before he died.
"And then you see the sons that come through without their dad who didn't make the trip. They might sit at the bar and put a malt whisky on top of the little box containing their dad's ashes and toast the dad. It's a very personal thing for them."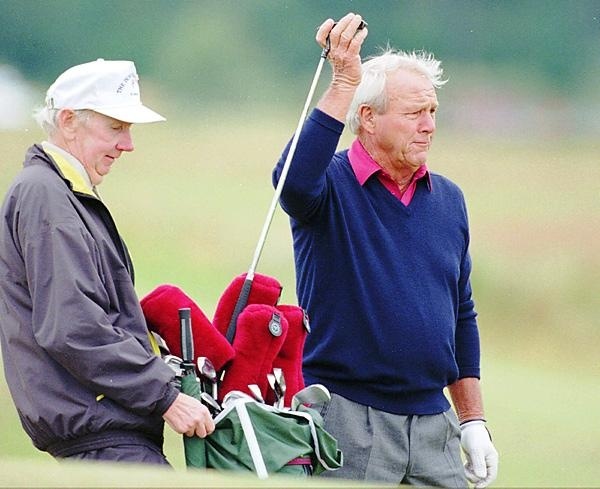 A 'Tip's Seat' plaque just inside the bar also pays tribute to legendary caddie, the late Tip Anderson who was a "great supporter" of the couple from the start.
"We became great friends," smiles Sheena. "When Arnold Palmer went and played in the Open at Lytham St Annes and Tip caddied for him, Jack went down and supported him. Tip was a good friend and a great ambassador for our place too.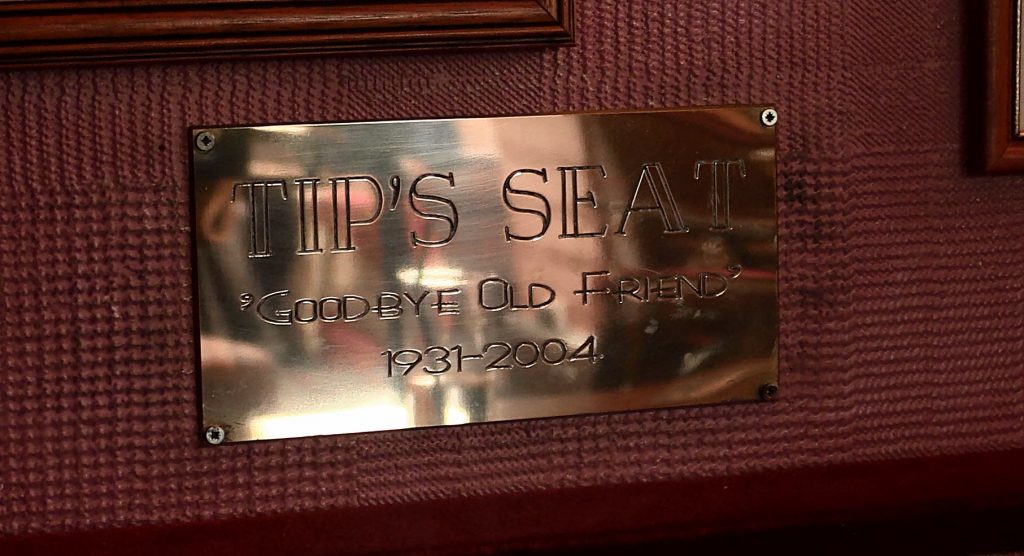 "As he got older and didn't caddie so much, he would come into the bar and tell amazing stories about days gone by when he caddied for Jack Nicklaus, Gary Player and Arnold Palmer."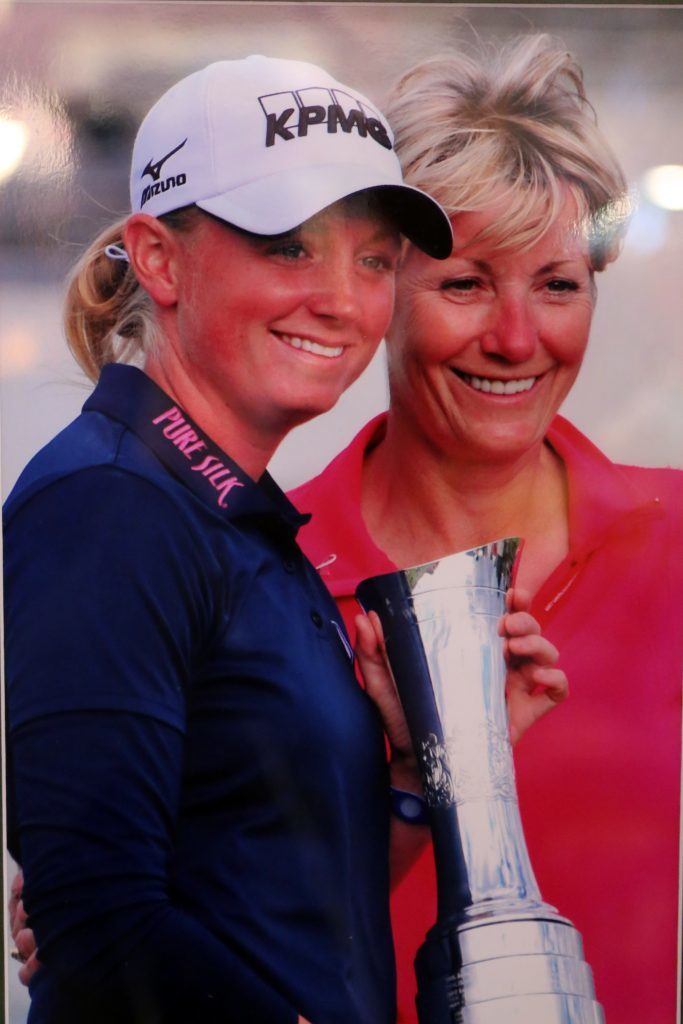 Sheena says she is "still in shock" at the prospect of selling up. The decision had been driven by Jack who turns 66 on July 44 and she has accepted it is time to "move on" in life. She is grateful to their  loyal staff, including chef Stuart Dunn who has been with them since the beginning.
It remains to be seen what happens to the unique photograph collection.
"That's something for discussion with the new owners. It's early days," she says.
But she hopes the hotel can retain a golf theme and hopes that any new owner can continue the photograph tradition.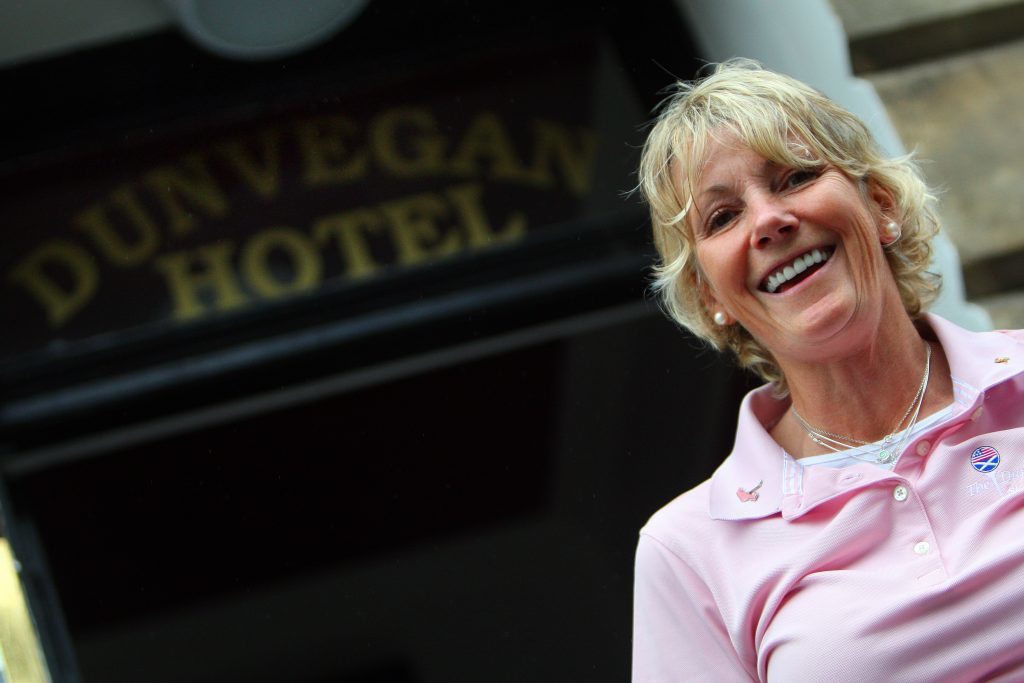 "We just can't keep going on forever, " she adds. "The fact is that Jack's 66 on July 4 and he feels it's time.
"So, you know, I have to kind of respect his decision. We've had the best 22 years at the hotel. We've built the business up. I really don't think we can build it up any more.
"We're at the stage where we still love our business. We're still happy doing what we do. This whole process is very emotional. But you've got to face reality that we're not on this Earth forever, and it's time to go and smell the roses and go and have some time for ourselves."