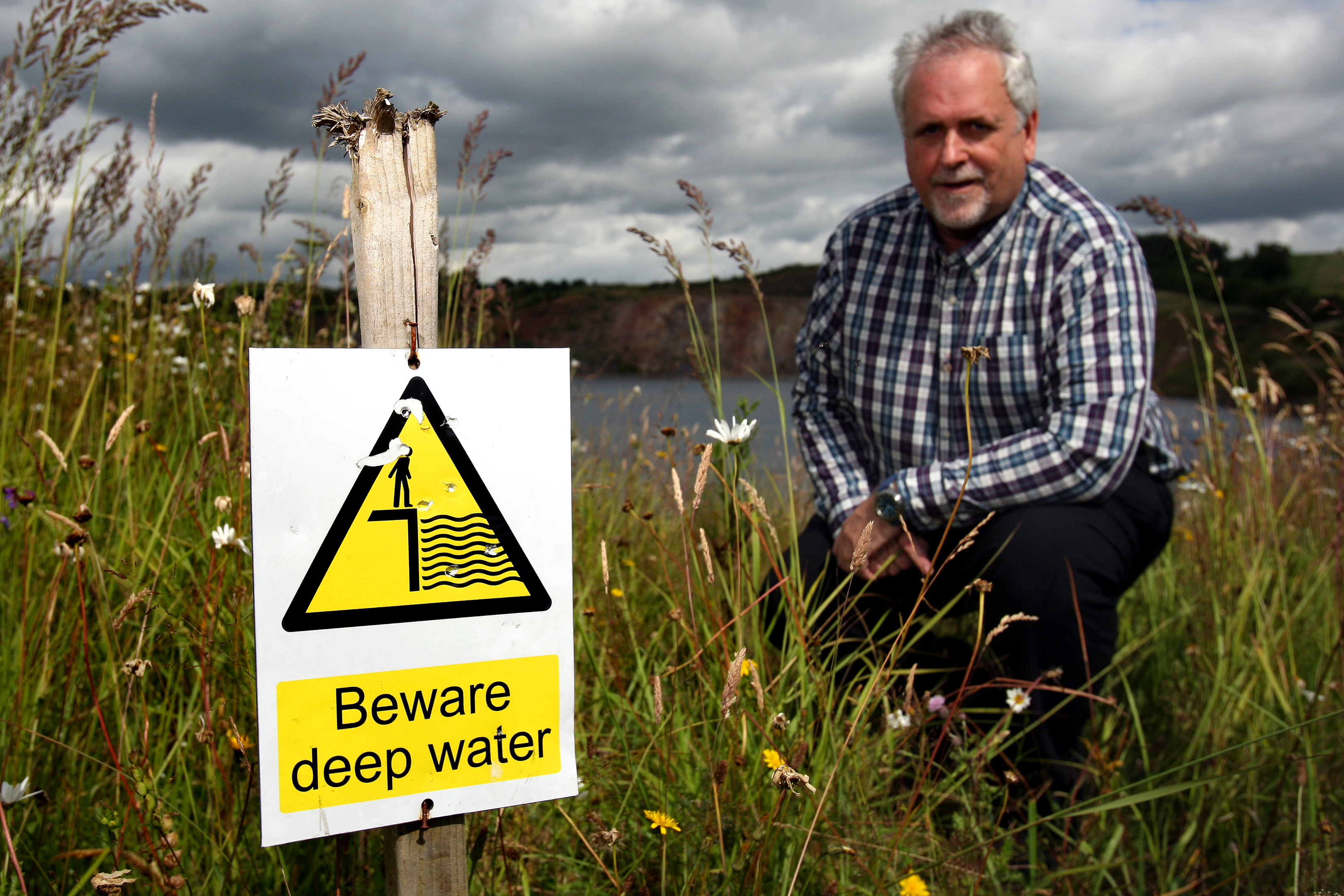 School holiday thrillseekers are being urged to stay away from a popular summer haunt.
Glenrothes councillor Bill Brown is warning youngsters that they are dicing with death by swimming in the remote Kinglassie Quarry.
The site is popular with youngsters who have been known to swim there on hot days, despite frequent warnings about the dangers of swimming in outdoor bodies of water.
Concerned that many youngsters may return to the isolated spot this summer, Mr Brown said that the intervention of adults could be crucial in averting a potential tragedy.
"I want to encourage all parents, carers and guardians to remind young people visiting quarries like Kinglassie to be very careful.
"This quarry is full of water and is up to 600 feet deep in places.
"The water can be extremely cold.
"Young people may consider jumping into the water when the weather gets warm.
"Everyone needs to be aware of the dangers that are around quarries."
Mr Brown has previously spoken out about safety  concerns at the quarry following reports of youngsters gathering at the location over the school holiday period.
The spot is also understood to have been used on several occasions by campers, with reports of many taking to the water on hot days.
Several tragic accidents have occurred throughout Scotland in recent years as a result of swimming in quarries.
Cameron Lancaster from Burntisland died at the Preston Hill Quarry near Inverkeithing in August 2014.
The 18-year-old had allegedly been "tombstoning", where people jump from cliffs into water below.
Earlier this year Mr Lancaster's mother, Gillian Barclay, called on water safety to feature as part of the national curriculum.
Mr Brown has previously spoken to the emergency services about safety at the Kinglassie Quarry.
He added: "Emergency services are well aware of the dangers there and have routes planned, but I hope that we do not need to call upon their services this summer."