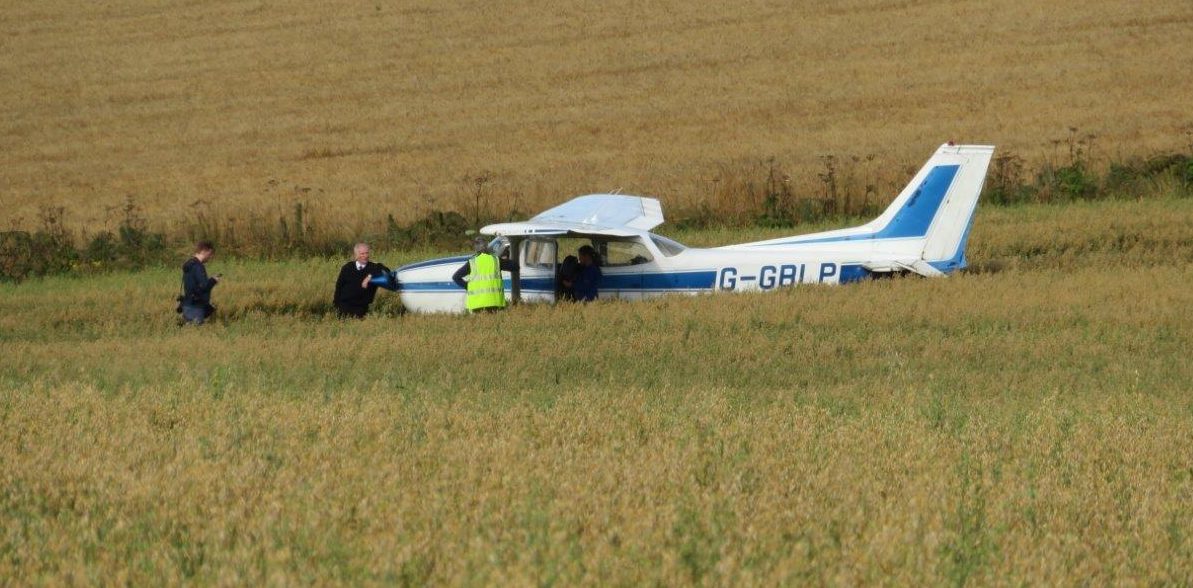 A plane appeared to "stall" in the sky before crashing into a Fife field this morning, eyewitnesses have said.
The Cessna light aircraft had taken off just seconds earlier from Fife Airport, on the outskirts of Glenrothes, before plummeting into a field just several hundred yards away.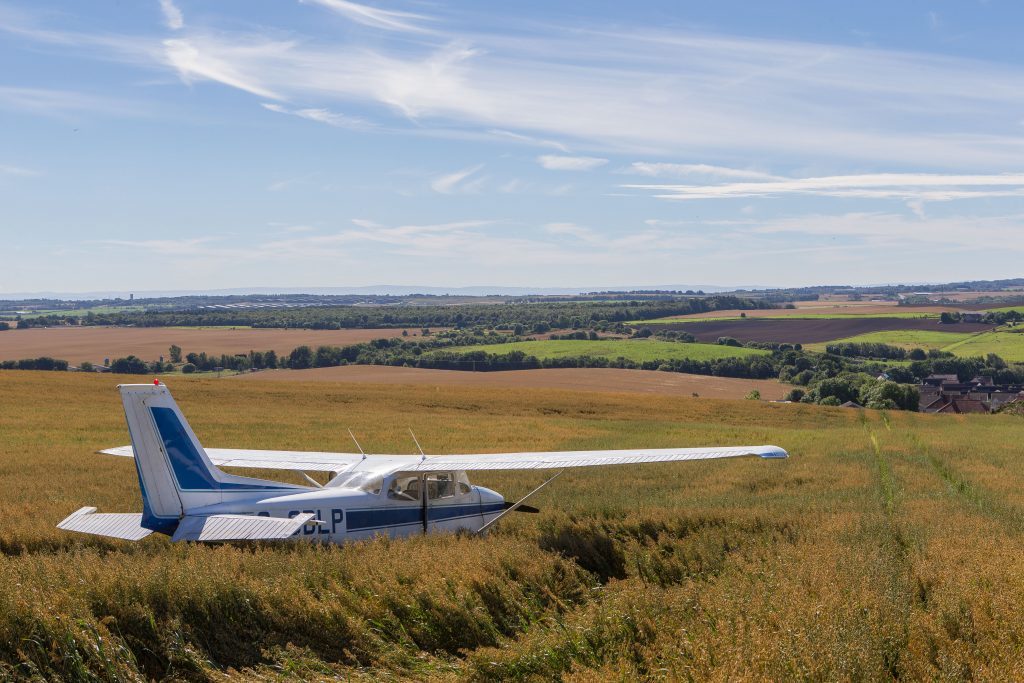 Emergency services were scrambled to the scene, although nobody is said to have been injured in the incident.
The crash happened at around 8.45am, with Robert Carson, a local farmer, saying that he watched the drama unfold.
"The plane was very low and everybody looked up. It was like it was stalling. I thought it might have flipped when it came down.
"It stopped just a few metres away from a wall, though, and if it had hit that it could have been a lot worse. We ran over to see if we could help but were told that everybody was OK."
It is not yet known how many people were in the plane at the time it came down, however, emergency services have reported no serious injuries to anybody involved.
Fife Airport staff refused to comment when The Courier visited the airfield this morning, however, operations have since been restored.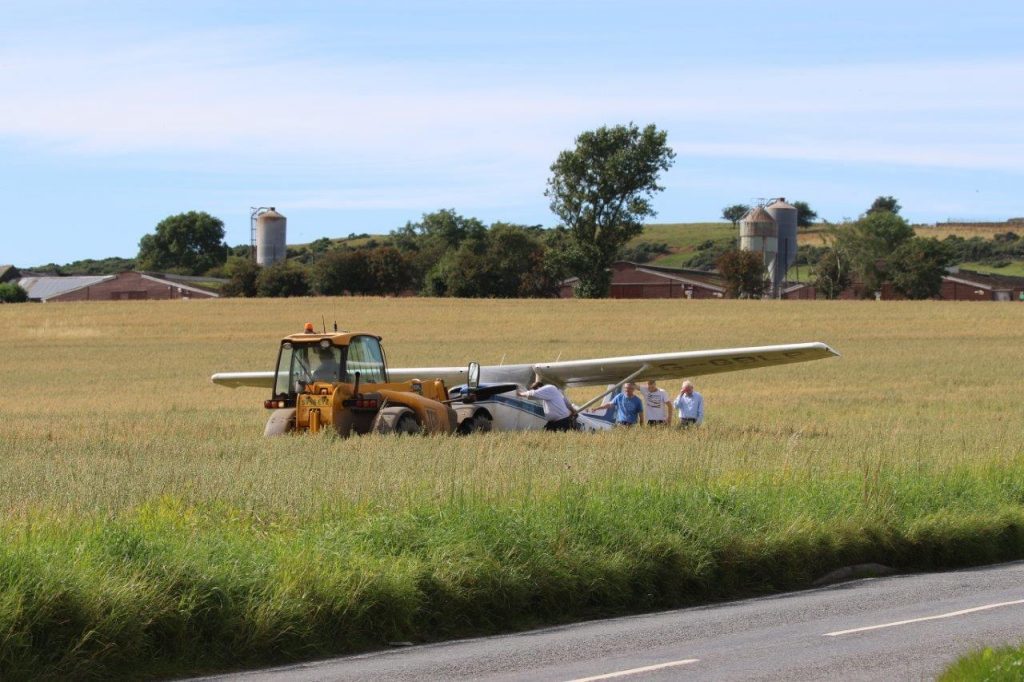 Another local farmer, Chris Woodbridge, added: "I went over to see what I could do but everybody seemed to be standing about waiting for the police to arrive."
Recovery efforts of the plane started on Wednesday afternoon.
For more, see Thursday's Courier