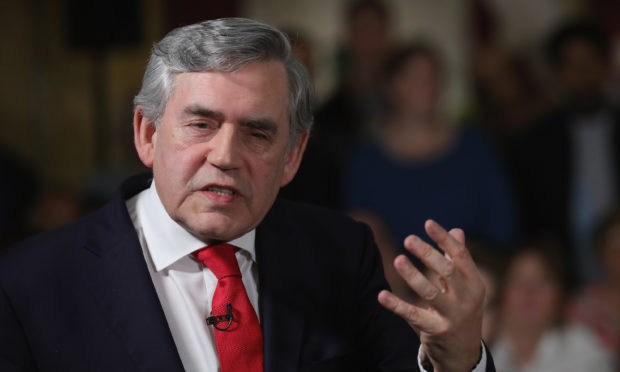 Two Fife footballers that gave their lives on the battlefields of the First World War were immortalised by their football club.
At a packed Adam Smith Theatre on Monday, Jimmy Todd and Jimmy Scott, both who were killed in 1916, were inducted into the Raith Rovers Hall of Fame.
The induction took place under the supervision of former Prime Minister Gordon Brown, in the presence of the two men's families.
Mr Brown said: "One hundred years on, two footballing heroes are not forgotten.
"It is fitting as we approach Armistice Day and Remembrance Sunday that the first thought of Raith Rovers supporters this year was to install the two players who died on service in 1916 into the club's Hall of Fame."
Jimmy Todd died after being hit by a shell on March 12 1916, while Jimmy Scott was one of the 57,000 soldiers killed on the first day of the Battle of the Somme on July 1 that same year.
Both men were members of what was known as "McCrae's Battalion", the 16th Royal Scots that consisted of the day's sporting stars.
In total, 17 Raith Rovers players volunteered for service, with Todd and Scott among the first seven of the Kirkcaldy club's stars to sign up.
Their remains are buried in France.
Following their induction into the club's Hall of Fame, further plans to celebrate the lives of the pair were announced, with a plaque in honour of the two to be placed at Stark's Park.
The event attracted a sellout crowd to the Kirkcaldy theatre, with star guests including former Arsenal and England legend Paul Merson, fellow Sky Sports pundit Phil Thompson, and former Rangers defender John Brown.
Other inductees included Coca-Cola cup-winning midfielder Stevie Crawford, title-winning manager Antonio Calderon and former captain Peter Hetherston.
jowatson@thecourier.co.uk.