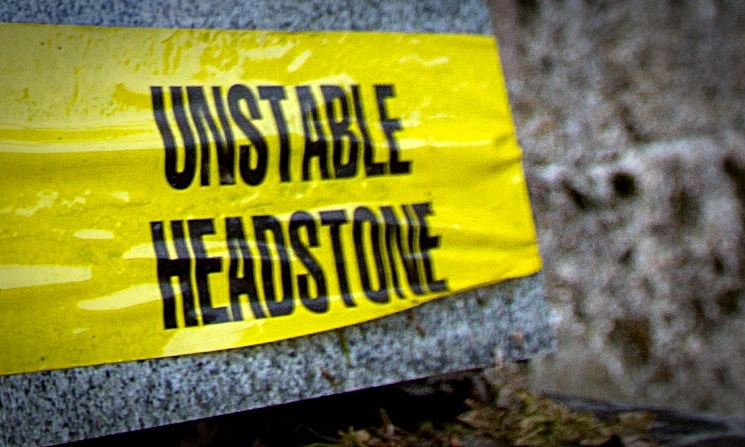 Fife Council will start to carry out safety checks on headstones in four Fife cemeteries from Monday.
Teams will start the survey, to find out if any stones are unsafe or in need of repair, in East Wemyss, Methilhill, Kennoway and West Wemyss graveyards.
This follows on from the first round of inspections which took place in Inverkeithing and Cupar cemeteries earlier this year.
The major survey comes in the wake of the tragic death of an eight-year-old boy in Glasgow.
Ciaran Williamson was crushed by a falling tombstone as he played with friends.
However, the checks that tragedy prompted have been controversial, with claims some councils have damaged stones while checking their stability.
Fife Council says headstones found to be unsafe or in need of repair will be labelled and next of kin will be contacted. It says, where necessary, the team will make temporary safety improvements and only lay stones flat as a last option.
Bereavement services manager Liz Murphy said: "Fife Council has a duty of care to provide a safe environment in each of our 115 cemeteries and churchyards for both the public who visit them and council staff who work there.
"We are continuing the work of the initial Inverkeithing and Cupar inspections to help us evaluate the work that's likely to be required across the rest of Fife."
Fife Council does not have the right or the responsibility to make repairs to headstones, and she said that should the lair holder not make contact within the designated timescale, temporary safety precautions may be taken.
These include trenching in the headstone or, if necessary, laying it flat to ensure safety.
"If a large area of unstable headstones is identified, the council will cordon off the surrounding area until the area can be made safe."
She said it would be helpful if local people could keep their contact details up to date, so that they can be easily notified of any changes.
"I urge members of the public to be respectful in and around cemeteries and graveyards and also to report any concerns regarding cemetery safety to Fife Council," she said.
The council will place signs at the entrance to those cemeteries or churchyards where inspection work is underway to raise awareness of these inspections.