A Libertines fan was treated to the night of his life after being welcomed on to stage by the band at the end of their Fife show.
The indie rock group played Dunfermline's Alhambra Theatre on Sunday night for a sell-out show attended by more than 2,000 people.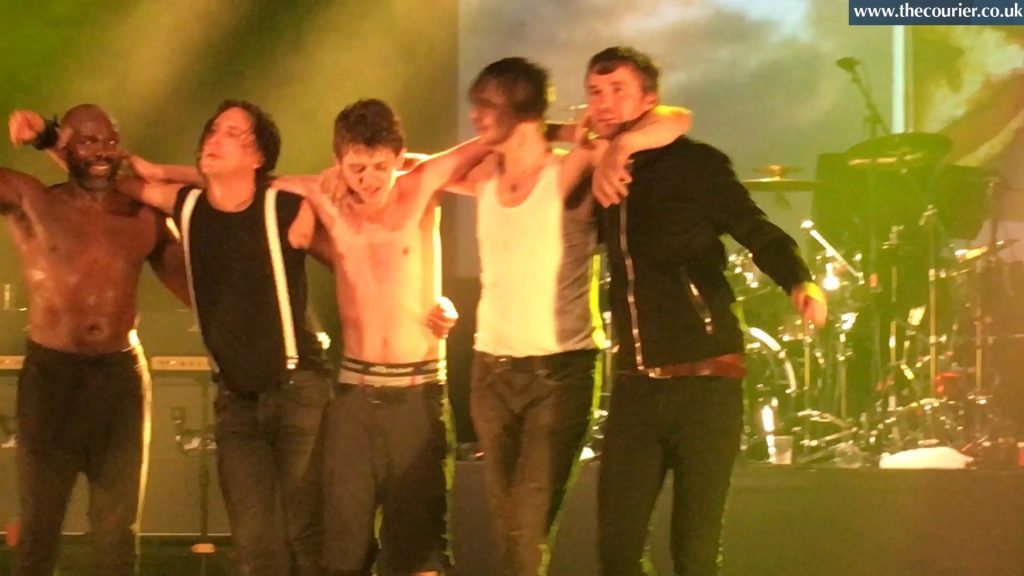 After finishing a blistering set which included classics Can't Stand Me Now, Don't Look Back Into the Sun, What A Waster and Time for Heroes; the band finished the show by going hand in hand and thanking the crowd.
However, they were interrupted when a young, shirtless fan made his way above the security barrier at the front of the auditorium.
Instead of having him kicked out of the venue, Libertines frontmen Pete Doherty and Carl Barât hauled him up on stage to join them alongside drummer Gary Powell and bassist John Hassall.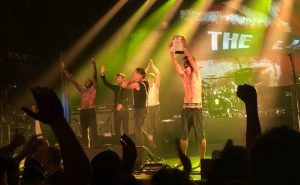 They put their arms around each other and the delighted youngster was given a massive round of applause by the Fife crowd.
He even managed to convince Doherty to kiss his leg, and did the same to the rock star in return, before making off with a copy of the band's setlist.