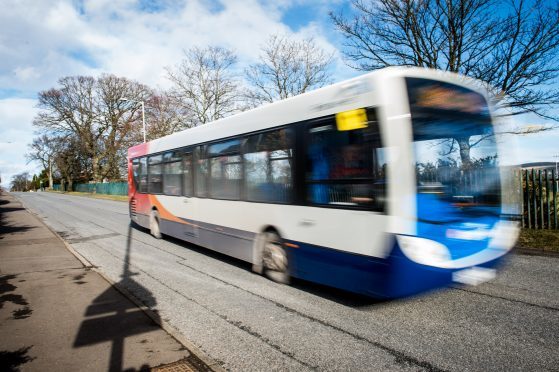 West Fife communities are being cut off because of a lack of bus services say local councillors.
Conservative councillors Mino Manekshaw and Dave Dempsey have backed Stagecoach's suggestion of a bus interchange at High Valleyfield, with connecting services to villages including Torryburn, Cairneyhill, Crossford and Charlestown.
Mr Manekshaw said providing more local bus services would help prevent elderly people in rural areas from becoming isolated, as well as connecting young people with work and training opportunities.
"There's so much focus on social isolation and exclusion. It's about getting people involved in the community and providing a transport system which supports that," he said.
"There's also the issue of older drivers being safe to drive.; in many ways they are being put under pressure to keep driving."
Stagecoach currently runs a service between Dunfermline and Kincardine, which stops in Saline, Oakley and Valleyfield but bypasses many villages.
The company said it is keen to discuss options for improving the area's transport links.
"There is not a single stop between Cairneyhill and Kincardine," said Mr Manekshaw.
"In order to maintain economies, buses have got to cover a certain distance in a certain time."
He has called for the council to consider innovative ways to run a localised feeder service to west Fife villages.
"The solution doesn't have to be provided by a bus company. Future services could be provided by local groups or charitable groups," said the west Fife and coastal villages councillor.
The idea of an interchange at High Valleyfield was mooted by the Longannet Task Force set up to mitigate the impact on communities of the closure of the Kincardine power station.
Mr Manekshaw added: "While West Fife transport links had formed an important element of the Longannet Task Force report, it has ground to a halt pending engagement from Scottish Power on the future use of the Longannet site.
"This may be a long term hold as the demolition alone will cover at least the next five years."
Scott Hall, commercial manager for Stagecoach East Scotland, said: "As part of our ongoing engagement, we have recently had several very constructive meetings with local councillors regarding local public transport access in West Fife villages.
"Stagecoach East Scotland have previously suggested the need for a transport interchange in the Valleyfield area, allowing access from West Fife to nearby towns and cities via our local and Express City Connect networks.
"We look forward to continuing these discussions to provide the best possible transport network for local residents."
The issue is set to be considered by councillors next month.