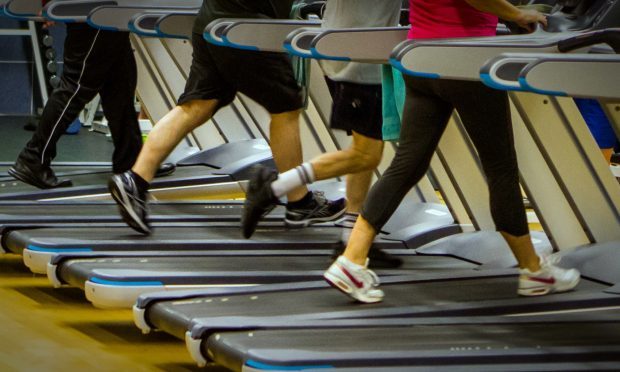 Fife Council has approved a £1 million investment in Levenmouth Swimming Pool and Sports Centre.
The move will allow the extension of the existing gym and the creation of a new fitness studio to provide 27 classes per week.
An additional £75,000 has been earmarked by Fife Sports and Leisure Trust, which runs the centre, for new gym equipment.
Work will begin in November and is expected to be complete by March 2019.
The decision by members of the Community and Housing Services Committee has been welcomed by Levenmouth councillors, who have been trying to promote wellbeing in an area where health tends to be poorer due to the number of families living in poverty.
Councillor Ken Caldwell, convener of Levenmouth area committee, described it as "fantastic news".
The SNP councillor, who is also on the board of the sports and leisure trust, said: "This follows on from the £375,000 currently being spent improving the Shorehead in Leven and shows Fife Council's commitment to Levenmouth.
"The studio will allow Fife Sport and Leisure Trust to develop the programmes they run."
Levenmouth vice convener, Labour councillor Colin Davidson, was equally delighted but called for local people to be involved in how the money was spent.
"The £1m in Leven swimming pool facility is very welcome but I've asked that officers have meaningful dialogue with patrons, staff and local elected members to ensure the investment reflects the needs of the local area," he said.
It is thought the investment will increase membership of the gym by 105 and result in 7,500 more visits every year.
The pool will be closed during much of the works and the trust will begin consultation with the community in March to ensure they are fully briefed.
Community projects team manager Andy MacLellan said: "The construction of an extension to the gym, developing a dedicated studio whilst releasing programming space in the sports hall, will provide much-needed additional dry-side facilities and will increase the opportunities to promote sporting, health and physical activity opportunities for the community in and around the Levenmouth area."