Troubled engineering firm BiFab has been bought over by a Canadian company in a move which could save hundreds of Fife jobs.
The agreement follows months of uncertainty for workers at BiFab's yards in Methil and Burntisland and a third yard in the Western Isles, after it was saved from collapse in November.
It will see all three acquired by independent construction company JV Driver, through its subsidiary DF Barnes, in a deal brokered by the Scottish Government following 14 months of negotiations.
It has been hailed as a significant step forward in the efforts to secure a long-term future for the Scottish company and has been widely welcomed by local politicians from all parties.
However, it has been made clear that BiFab still faces gaps in its order books as it works to secure new contracts and further redundancies are inevitable.
But the deal brings financial security as the company bids for work.
As part of the agreement, the Scottish Government will take a minority shareholding in the new company to demonstrate continuing commitment to supporting the future of the yards.
BiFab saved as Canadian industrial giant agrees takeover deal
Announcing the news during a visit to the Methil yard, First Minister Nicola Sturgeon said the deal was a key milestone for all three BiFab yards but warned there was no magic bullet.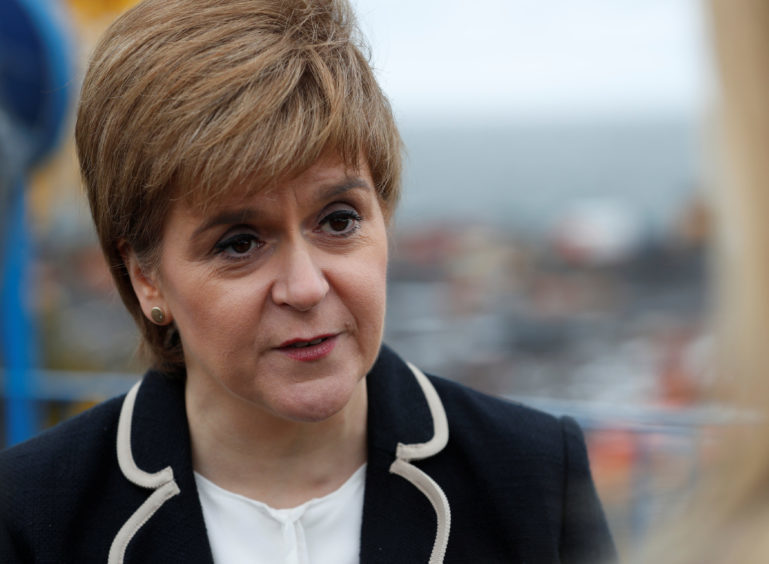 "We have been in negotiations with DF Barnes for a number of months and today is a significant step forward in our efforts to restore BiFab to its place at the centre of Scotland's marine energy industry," she said,
"There is a lot of hard work ahead and there is no magic bullet for these yards but the commitment of DF Barnes to securing a new future for the business at Burntisland, Methil and Arnish is a hugely positive step."
The First Minister paid tribute to the trade unions and BiFab employees, saying their dignified actions had played a huge part in attracting new investors.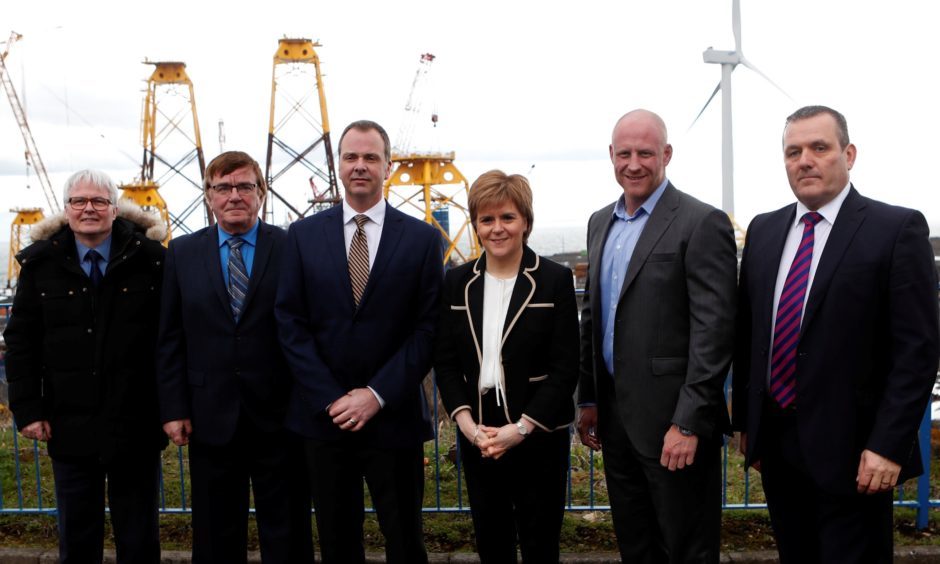 DF Barnes CEO Jason Fudge said the Canadian company was excited to have a major presence in Scotland.
"Scotland has been an admired world leader in the offshore oil and gas and renewable energy sectors and we are delighted to join with the employees of BiFab and the people of Scotland to ensure the continued growth of BiFab for the benefit of all. This is a great day for us."
Trade union leaders Gary Smith (GMB) and Pat Rafferty (Unite) said the deal was the culmination of the battle to save BiFab and hopefully the start of a very bright future for workers and their families.
"Let's be clear that this would not have been possible without the determination and solidarity of the workers and their communities and, of course, the continued efforts of the Scottish Government and their staff in securing this investment," they said.