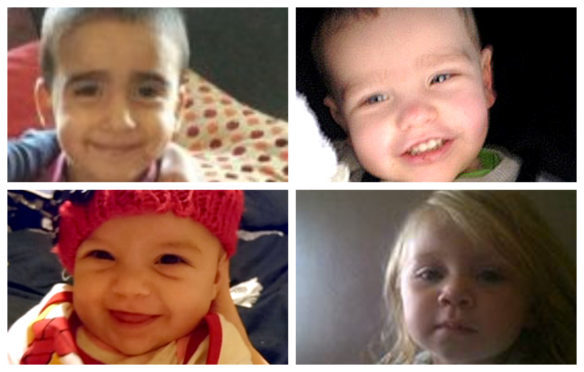 Fife's child protection staff have put themselves forward for an independent inspection in a bid to regain public trust in their care of vulnerable youngsters.
The move follows the tragic deaths of four children in the region in just two years.
Mikaeel Kular,3, Liam Fee,2, Madison Horn, 2, and five-month-old Hayley Davidson had all been on the radar of social workers at the time of their deaths.
Fife has asked to be one of the first areas in Scotland to face a review by the Care Inspectorate when a new inspection model is rolled out.
It will be inspected before the end of this year.
Alan Small, chairman of Fife's child protection committee, said he welcomed the chance to provide public reassurance that services were of the highest possible quality.
The region had previously faced calls for a thorough, independent overview of child protection services and this week's announcement has been welcomed.
Claire Baker, Labour MSP for Mid Scotland and Fife, said: "Tragically, we have seen far too many potentially preventable deaths of young children in Fife in recent years.
"It is vital that the public maintains trust in the very services that are there to care for vulnerable children and young people.
"I hope this move is the first step towards achieving this and I would urge all other relevant authorities to do the same."
Jackie Brock, chief executive of the charity Children In Scotland, said: "We are pleased to see that Fife Council and their partnership agencies are open and receptive to an inspection of how they protect the most vulnerable children and young people in their area."
The partnership first put itself forward for review last year when the Care Inspectorate announced plans for a revised inspection model involving all 32 local authority areas.
Mr Small said: "This is a great opportunity for critical child protection services to be reviewed as part of our drive to continually improve support for vulnerable children and families in Fife.
"As a partnership we've put many improvements in place over the last three years, including the recruitment of more social workers, health visitors and child protection staff to increase capacity, the introduction of new processes to support joint working across all partners…improved shared case recording and staff training."
Fife's child protection services were previously reviewed in 2016 when they received a clean bill of health.