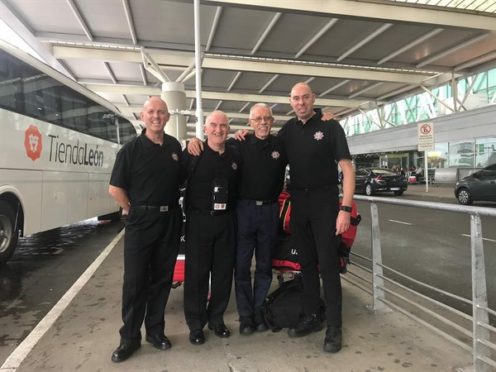 Firefighters from Fife have helped equip their counterparts in Argentina with lifesaving skills.
A team from the International Fife and Rescue Association went on a two-week mission to the country to deliver training.
They also donated a full shipping container of firefighting equipment, including personal protective equipment (PPE), chemical protection suits and First Aid and line rescue equipment.
Crew manager Gary Johnstone, of St Andrews, travelled to Argentina with retired Fife group manager Bert Stewart, retired Fife firefighter Tom Bell and North Lanarkshire group manager Sandy Gillespie.
They delivered vital operational training in dealing with incidents such as road accidents and building fires to 285 Argentinian firefighters.
Gary said: "The fire service in Argentina is run by volunteers who rely heavily on donations and training to operate effectively.
"A training plan was produced and delivered to the firefighters for road traffic collisions, incident command, building fires and breathing apparatus.
"We also had firefighters visit from neighbouring Uruguay."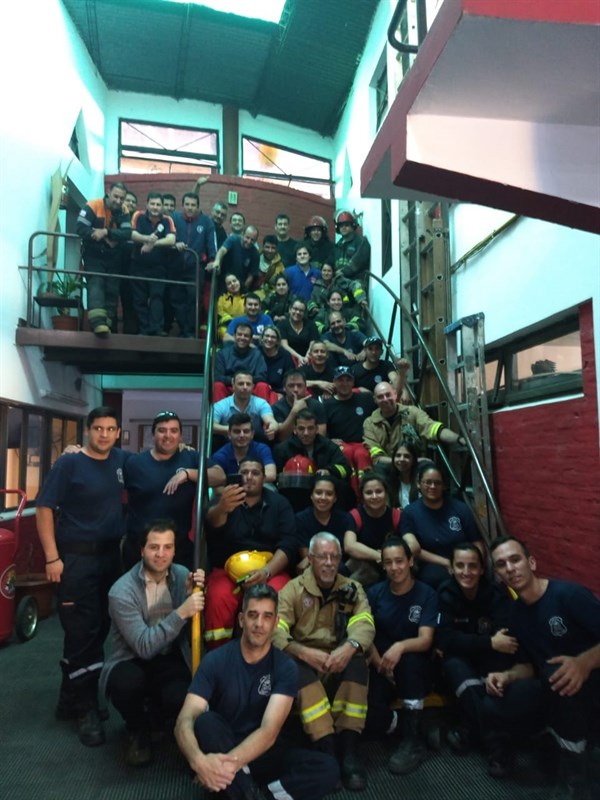 IFRA, based in Thornton, helps emergency services in countries affected by war or civil unrest or which have insufficient resources to provide a fire service of their own.
It has provided support in 21 countries with 66 training missions and delivered 53 containers of equipment and 92 vehicles.
Gary said the donation of equipment would help boost the resilience and response of the Argentinian fire service.
He said: "The vital equipment we are sending is redundant equipment no longer in use in this country but still safe to use.
"It will go a long way to making the job of the volunteers easier and safer and also to help save lives in the country."
He thanked the many sponsors which had helped, including the Scottish Fire and Rescue Service.