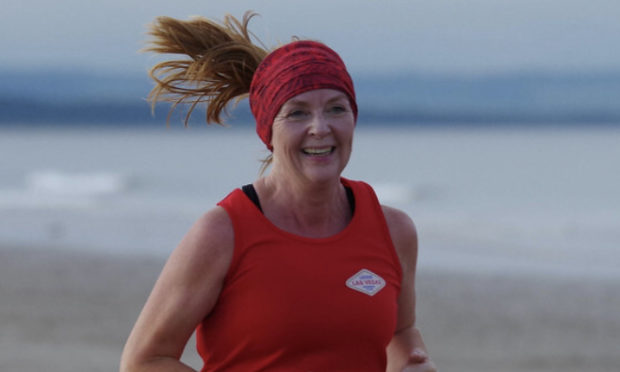 An Upper Largo woman is taking on a gruelling ultra-marathon for charity.
It is a change of gear for Karen Richards, 48, who could barely complete a 5k when she took up running.
She will run the 35-mile course along the coast of Tiree for MND Scotland in September in support of her cousin Michael Mitchell who was diagnosed with Motor Neuron Disease in 2008 when he was just 33.
"Michael's symptoms probably started in 2006 but he wasn't officially diagnosed until 2008," Karen said.
"He's now wheelchair-bound but is battling on very courageously and is supported by his amazing wife and family."
Amazingly for someone taking on such an arduous challenge, Karen, a merchandiser for Hallmark Cards, only started running about two years ago.
The mother-of-three, who is part of Leven Las Vegas Running Club, said she had been barely able to finish a 5k when she started.
"Becoming a member of the running club gave me the courage to conquer anything put my way.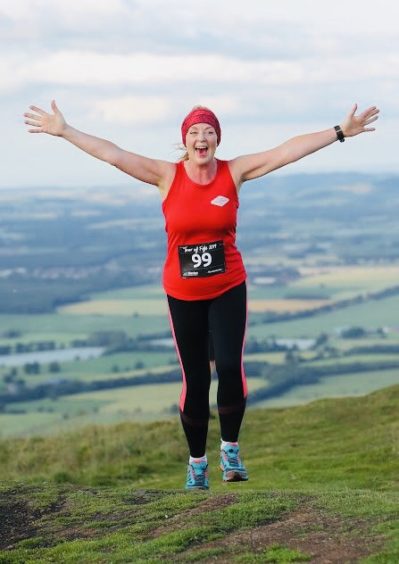 "Last year I completed my first half marathon and since then have been taking part in many other races just for fun."
She said Tiree will be one of the most challenging things she has ever done.
"Training is going well and my longest run to date is 26.5 miles.
"I know it won't be easy but I am very much looking forward to this event and I'm delighted to be doing it for MND Scotland.
"They have made a huge difference to the life of my cousin Michael, and his family, as well as to the lives of many other MND sufferers in Scotland."
Karen has already raised more than hundreds of pounds of her £1,500 target.
Iain McWhirter, MND Scotland's head of fundraising said, "This is an amazing challenge for Karen to take on, and we're so grateful she's chosen to do it for MND Scotland.
"Without supporters like this we wouldn't be able to continue funding groundbreaking research into MND, or provide vital support to families across the country.
"Everyone at MND Scotland is wishing Karen the best of luck for her challenge."
To donate to Karen's fundraising efforts visit www.justgiving.com/fundraising/karen-richards22.