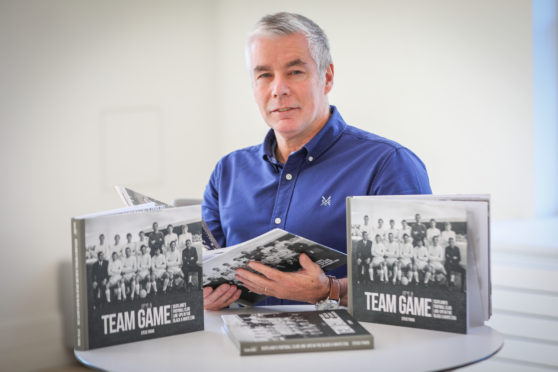 A new book about football line-ups of the past has sparked a quest to find Arbroath's world record-setting team.
The search to find the "true" 36-0 team has been launched after "strong doubts" emerged about a rare photograph which appears in "It's A Team Game" by Steve Finan.
Arbroath FC historian Fraser Clyne has never found a photo of the famous Lichties side which defeated Bon Accord 36-0 at Gayfield in the Scottish Cup on September 12 1885.
He was intrigued when he saw the photo used in the book, which was said to be that of the 36-0 team.
Mr Clyne believes it must have been captioned wrongly in the DC Thomson archives and is actually from the 1890s rather than the 1880s.
He got in touch with Mr Finan who is just as curious to set the record straight so both men have joined forces to turn amateur sleuths.
They are holding out hope someone, somewhere, might have a dusty team snap stashed away without realising its significance and have sent out a rallying call for public help to find the record breakers.
Mr Finan said: "I'm mildly embarrassed that we may have an incorrect photo in the book. I hope the other 200-plus photos are correct but any regrets are wholly outweighed by my curiosity about the real team.
"Perhaps I could have a corrected pic in the next reprint of It's A Team Game — if we find one.
"They call it "metadata" nowadays, but the info connected to that photo in the archive I looked at is extremely difficult to verify.
"In the 1880s, football was in its infancy, a pastime of small regard, nothing like the worldwide fixation it is today.
"The players, and the photographers, would never have dreamed the attention their exploits would attract more than a century later. Information from so long ago is often unreliable or missing altogether.
"I have collaborated with Fraser on past projects and greatly admire his work. I'm fascinated by his quest to find the "true" 36-0 team.
"I'm sure that someone, somewhere, will have an old family photo of "Great-Uncle Jock playing fitba" in the bottom drawer of the dresser.
"This is what is so interesting about football nostalgia, there is always more info to find, and the sources of knowledge come from the most unexpected angles."
Photographic records of Arbroath's great teams from the past were lost, along with playing kit, training kit, boots and footballs during a blaze at Gayfield in 1958.
No records exist of what was lost in the fire and it is not known if other photos from that greatest day in the club's history still exist.
Mr Clyne said: "There is another photograph of an Arbroath team which is often portrayed as being the 36-0 team but it I'm fairly sure it was taken in 1887 at a game against Queen's Park, two years after the 36-0 match.
"It includes some members of the 36-0 team, but not them all."
Mr Clyne said the photo used in Mr Finan's new book was also on the cover of an Arbroath programme for a match in the 36-0 centenary season.
"I have strong doubts as to whether this is the 36-0 team. My first and main concern is over the kit being worn.
"All photographs of Arbroath teams from the early 1880s until at least the end of the decade show the players wearing round-necked jerseys with white shorts.
"I'm sure somewhere there must be a photograph of this famous team."
The official launch of It's A Team Game will be at Waterstones, Dundee, on Wednesday, November 6, at 5.30pm.
It could actually have been 43-0
Arbroath were 15-0 up at half-time during their world record 36-0 win against Bon Accord in a Scottish Cup tie in September 1885.
The final tally could have been much more as many years later referee Dave Stormont admitted they could actually have won 43-0 after he chalked off seven goals for offside.
On the same day, Dundee Harp were recording a result they thought had given them a world beating 
scoreline after dispatching Aberdeen Rovers 35-0 – that scoreline could also have been more.
At the end of the game, the referee told Harp's committee that it had 
been difficult for him to keep count 
of the goals, but he thought it 
was 37.
The Harp committee though admitted they had recorded just 35 goals and the referee accepted their version.
Arbroath's feat was later equalled in an Estonian Cup match between Infonet FC and Virtsu Jalgpalliklubi, with Infonet FC winning 36–0 at the Lasnamäe KJH Stadium in Tallinn, Estonia, on June 13 2015.
The game came just a few months before the 130th anniversary of Arbroath's historic triumph over Bon Accord.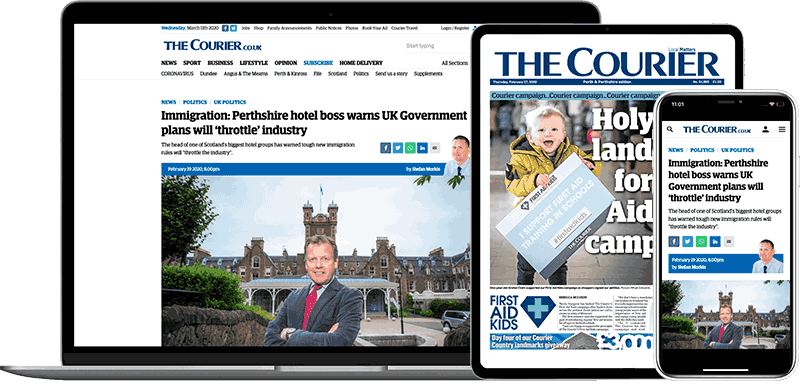 Help support quality local journalism … become a digital subscriber to The Courier
For as little as £5.99 a month you can access all of our content, including Premium articles.
Subscribe