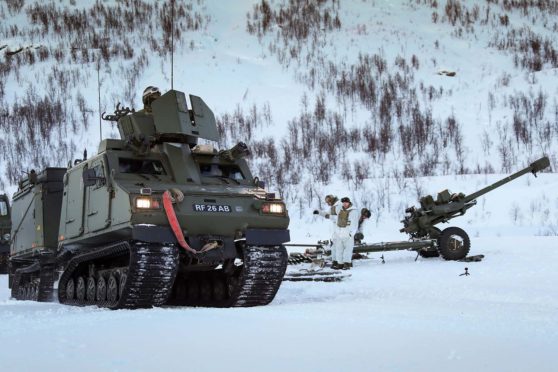 Fast jets and attack helicopters have been called into action by elite Angus-based Royal Marines during continuing training in the mountains of frozen Norway.
Currently involved a demanding winter exercise in Scandanavia, the specialists from 29 Commando Royal Artillery, attached to the Royal Marines of 45 Commando from Arbroath have deployed British and Norwegian air power to pummel "enemy" positions.
The operations have been directed from covert observation posts by commandos known as Joint Terminal Attack Controllers (JTACS), bringing British Army Apache helicopters and Royal Norwegian Air Force F-16s into the fray.
Captain James Walford, Officer Commanding Tactical Air Control Party, 7 Commando Battery 45 Commando said the Arctic operations had been an "awesome experience".
"Very rarely do we get to work with fast jets dropping such large munitions such as the GBU-10, a highly effective 2000lb laser-guided weapon," he said.
"We have learnt some invaluable lessons from our Norwegian partners about coordinating Close Air Support (CAS) in Arctic and mountainous conditions, which we will look to utilise in upcoming international exercises such as Exercise Cold Response."
Temperatures plummeted to -20C across the vast training area.
The lead-up to the joint training programme included winter warfare mobility skills for the Condor-based personnel, including pulling heavily-laden sleds on skis or snow shoes.
Plunging into a pool through a hole cut into the surface of a frozen lake to practice escape techniques has also been part of their training.
Having spent the early part of 2019 in the climatic extreme of California's Mojave desert, the Norwegian training is the latest test for 45 Cdo in their role as Lead Commando Group, ready to be sent into action around the globe at immediate notice by the government when needed.
Winter Deployment 20 will conclude with Exercise Cold Response, a large, multi-national NATO exercise which will build on from the success of Baltic Protector 19.
The exercise is spread over several weeks and will see Littoral Strike and Future Commando Force playing a key part, with the 45 Cdo battlegroup operating from a variety of different platforms alongside other NATO partners.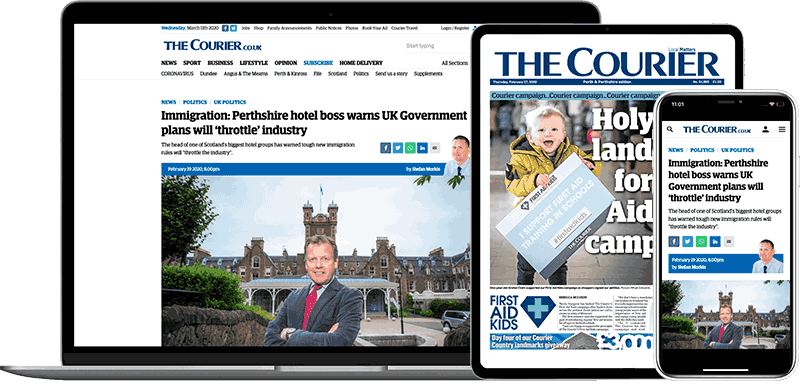 Help support quality local journalism … become a digital subscriber to The Courier
For as little as £5.99 a month you can access all of our content, including Premium articles.
Subscribe