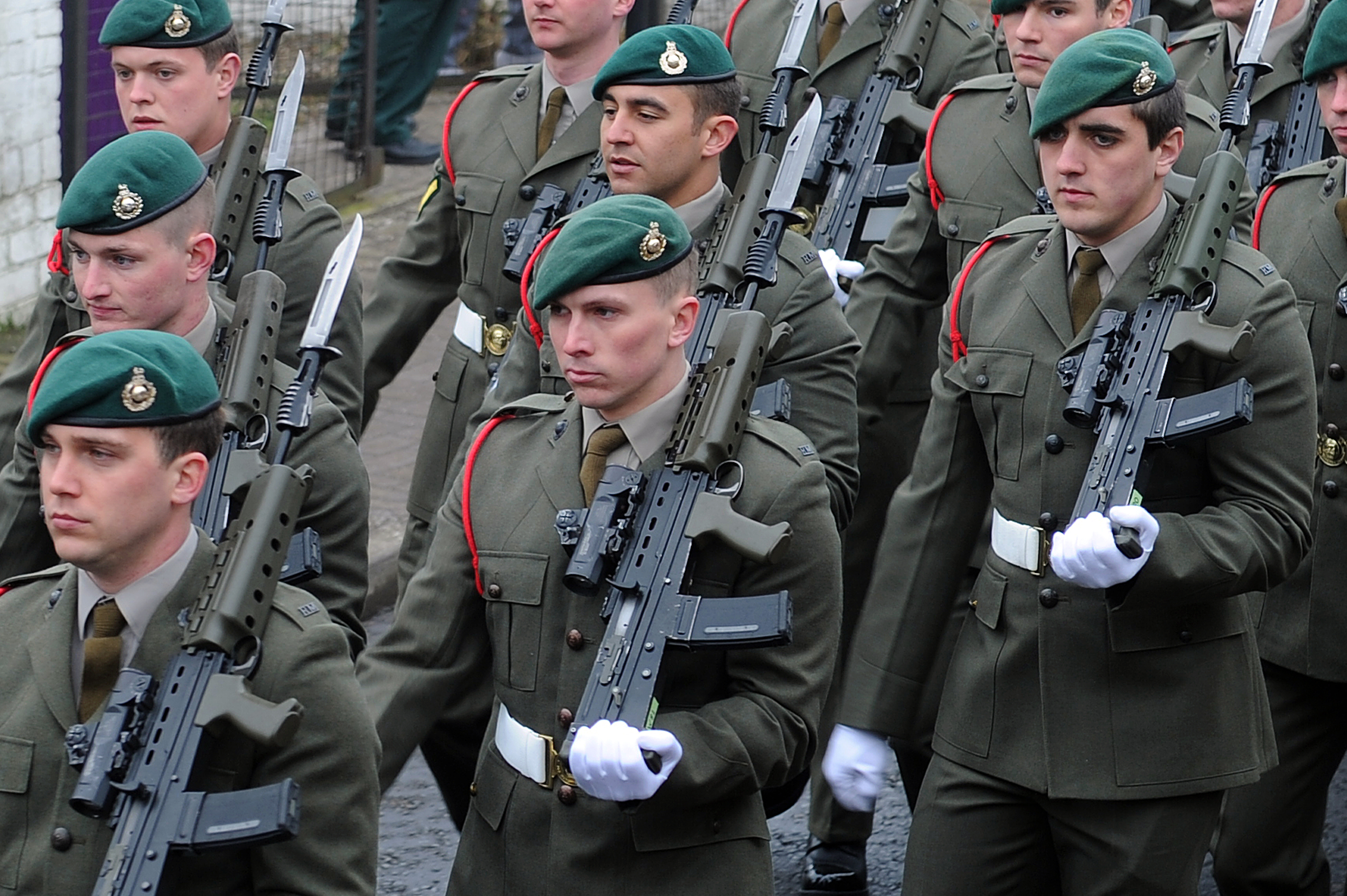 Any potential threat to Royal Marine numbers at the 45 Commando base in Angus would be a matter of "extreme concern", it has been warned.
Veterans and local politicians joined to express worries over reports that the elite unit might be hit by cuts as the MoD struggles to meet a multi-billion-pound funding shortfall over the next decade, amidst growing speculation that Royal Marine numbers might be reduced.
And those fears have been heightened by the refusal of Defence Secretary Sir Michael Fallon to rule out a reduction in corps numbers, as well as the possible removal of a vital frontline role which 45 Commando performs.
The concerns emerged at the end of a week which saw the men of the Angus base exercise their proudly held Freedom of Angus with a march through the streets of Arbroath on a day hailed as a magnificent occasion by local dignitaries and senior officers.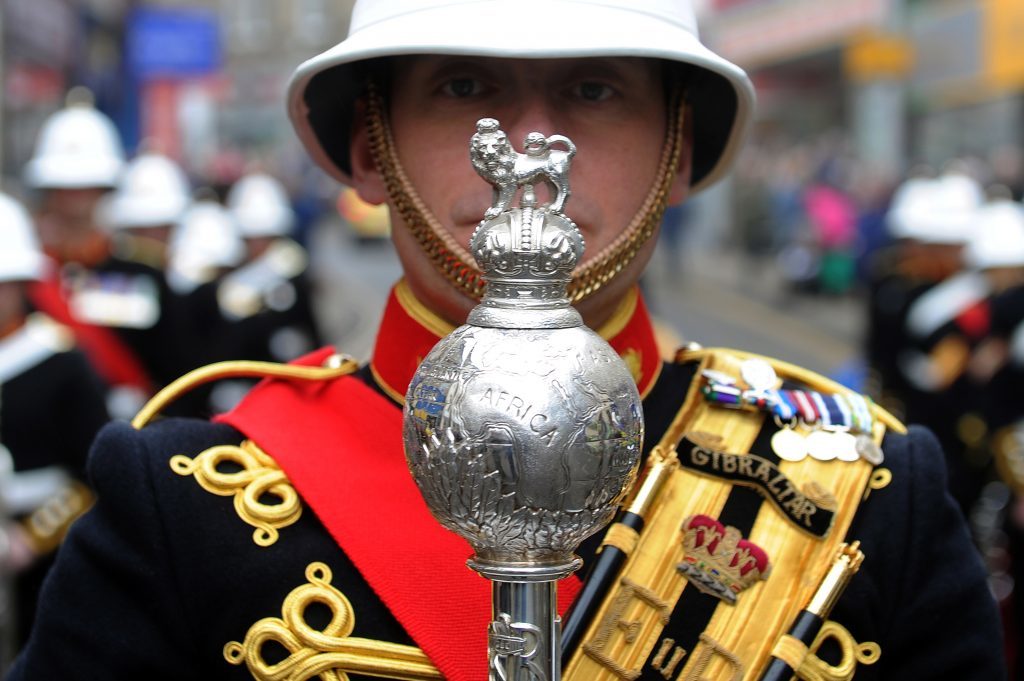 However, in the wake of a national newspaper report suggesting a cut to Royal Marine numbers and the possible removal of the lead commando role which 45 shares on a rotational basis with comrades from 40 and 42 Commando respectively, the defence secretary told BBC Radio 4's Today programme: "We have got 7,000 Royal Marines. The actual balance, the number of sailors and the number of marines, that's a matter for the First Sea Lord to keep under review."
He added: "What we are looking at is the way in which our armed forces work, the different tasks that they have and we are constantly looking to see that they are fit for purpose in what we do.
"So if something is no longer needed, if it's redundant, we need to make sure that we can put the savings back into new equipment.
"That applies to buildings, it also applies to the way we work and the efficiencies we need."
The defence secretary's refusal to rule out personnel cuts was condemned as "lip service" by Arbroath councillor David Fairweather.
He said: "It was fantastic to see just a few days ago the reception given to the Royal Marines of 45 Commando during their march through the streets of Arbroath in recognition of the important part they play in our Angus community.
"I certainly hope that is something that will remain for a very long time in Angus. The Condor base is extremely important, not just in terms of being part of the community, but in economic terms as well, and has been for many years."
He added: "It is about time the defence minister came out and started giving us concrete assurances over Condor and the Royal Marines based there rather than just paying lip service."
A spokesman for the East of Scotland Royal Marines Association said: "They need the frontline men and it would be a great loss if there was to be any reduction in numbers.
"Royal Marines have been at Condor for 45 years, but more and more we are getting speculation about the future of the base and the numbers there, and that is not helpful."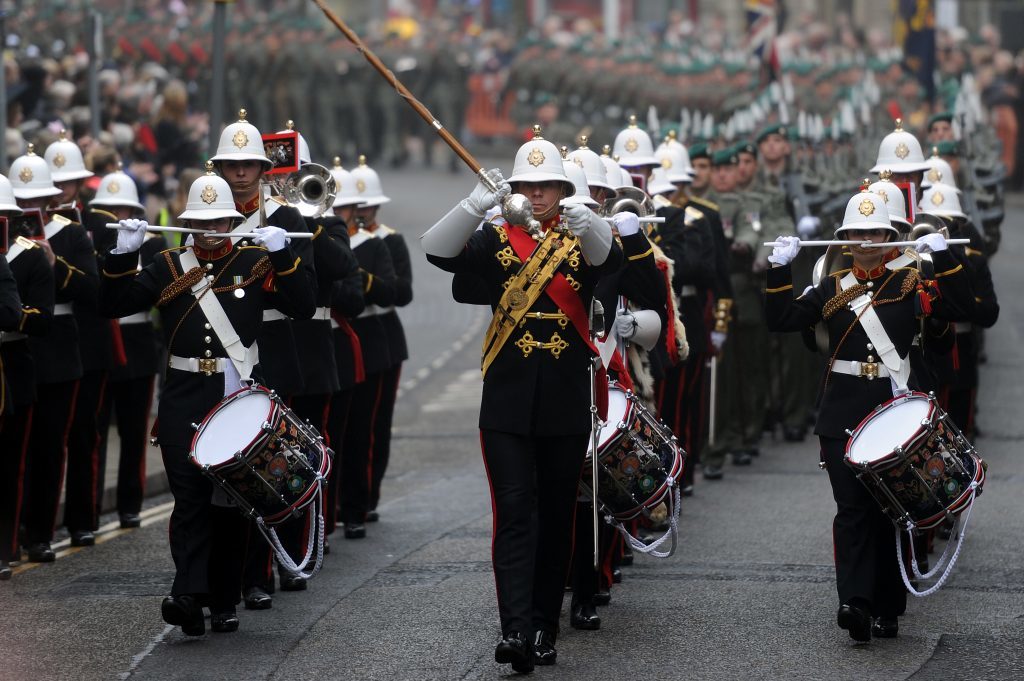 Only in February, Sir Michael said the future of Condor as a Royal Marine base was "absolutely secure".
His pledge came against the backdrop of an MoD basing review, which will see the site just outside Arbroath lose its airfield.
The group was kept in Arbroath at the 11th hour during a similar restructuring exercise in 2013, but, on a visit to the Angus base, Sir Michael said: "The Royal Marines are going to be in Scotland for the foreseeable future at Condor and Faslane and their future at both those bases is absolutely secure.
"The gliding school closed some time ago, so the airfield will be disposed of but the Royal Marines are secure there.
"They are now training for the frontline to be part of Nato's rapid reaction force next year."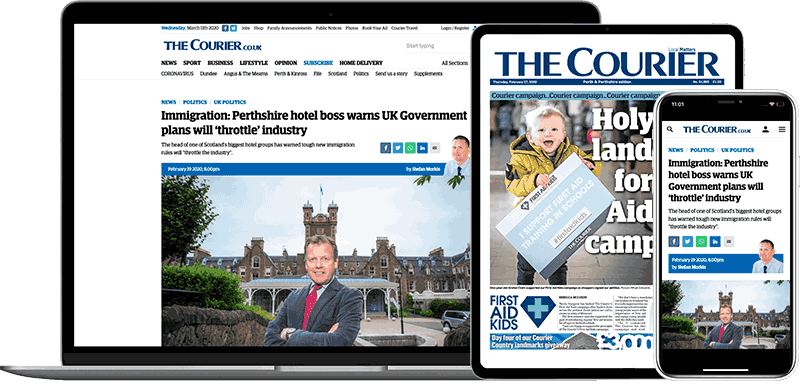 Help support quality local journalism … become a digital subscriber to The Courier
For as little as £5.99 a month you can access all of our content, including Premium articles.
Subscribe