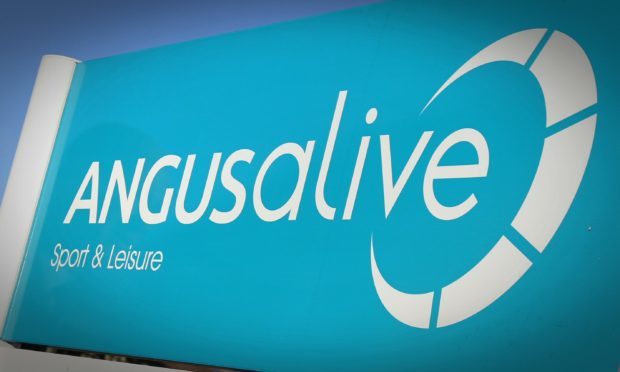 Jobs could be slashed across Angus sports centres under proposals currently out to consultation with staff at under-pressure sports and culture organisation Angus Alive.
The arms-length external organisation (ALEO), which runs museums and sports centres for Angus Council is considering a move which could see the number of jobs reduced in the management structure at leisure facilities across the county from 43 to 36.5, a reduction of more than 15%.
Proposed changes in the current set-up include a move away from seven facility managers and sixteen duty managers to seventeen operations supervisors and seven sports advisors.
The number of customer advisors will be reduced by one from seven to six, although crèche assistants will remain unchanged at five.
A leaked consultation document from Angus Alive admits that achieving savings are one of the drivers of the process and argues that the proposals will "develop our services by reviewing which services should stop, reduce, continue or be introduced" and will "deliver efficient and innovative services."
Angus Alive chiefs also state that another aim of the process is that all employees will be "innovative and enthusiastic, ambitious and high performing, and adaptable and resilient."
A spokesperson for Angus Alive said: "A review of sports centre operations has been undertaken and we are now consulting on the proposals for this area of the business.
"All duty managers and leisure attendants have been contacted as this review moves into the consultation phase.
"We are following our managing workforce change policy and therefore as we are in the consultation phase where we invite employees in scope for feedback, it is too early to speculate on employee numbers as there may be further changes as a result of the feedback."
Last year, the cash-strapped organisation announced that it had plunged into the red by almost a quarter of a million pounds, amid reports that staff morale was at "an all-time low".
In a bid to balance the books, winter opening hours were cut back in a move which saw attractions across the district open just three days a week from November until March.
Concerns were expressed at the time that the move could also impact local businesses if museums were not open to attract visitors.