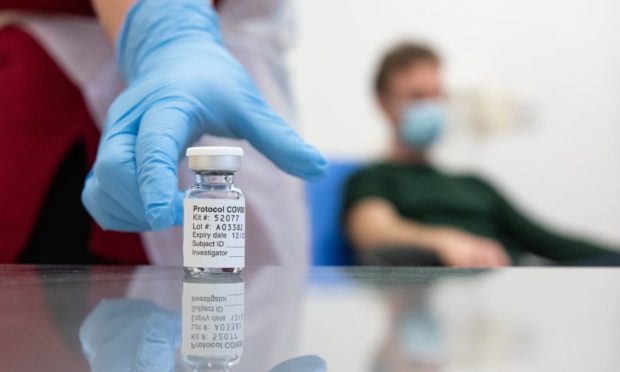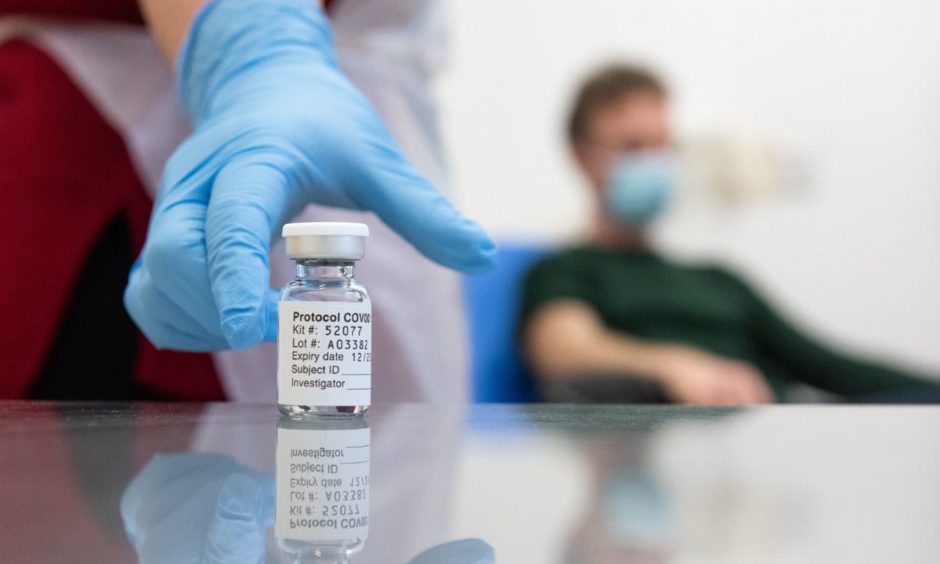 The leader of Angus Council has called for the military to be brought in to deliver more Covid-19 vaccinations amid concerns Scotland is falling behind other parts of the UK.
David Fairweather says people are losing confidence in the roll-out and he fears the country will fall far short of its target of 560,000 vaccinations by the end of this month.
The independent councillor has written to the Scottish Government seeking assurances the programme will be speeded up.
The Scottish Government say suggestions the programme is not functioning well are "entirely incorrect".
Mr Fairweather said: "The military are sitting on our doorstep. We have 45 Commando Royal Marines in Arbroath; why aren't they being used?
"They have been used to great effect down south as I understand it.
"We could also use other people who want to be volunteers to get these vaccinations done as quick as possible."
He insisted he had full confidence in the NHS and other agencies, including council workers, who are co-ordinating the effort but feared vaccination targets would not be met.
Is Scotland lagging behind the rest of the UK?
The latest statistics available up to January 14 show differences in the rate of the roll-out in each UK nation.
In England 2.76 million people (4.92%) have been given the first dose.
This is compared to 224,840 (4.12%) in Scotland.
In Northern Ireland, the figure is 114,567 (6.05%) and in Wales 126,375 (4.01%).
So far the latest data, released weekly for health boards, shows 15,863 (4.53%) of people in Tayside and 11,114 (3.60%) in Fife have been vaccinated.
NHS Tayside says it expects to vaccinate all frontline and patient-facing staff by the end of January with 11,000 completed so far.
Covid vaccine in Scotland: Track the rollout progress with these charts
Residents in care homes for older adults and their carers, people aged 80 and over, and frontline health and social care workers are first in the queue.
In his letter, Mr Fairweather says: "At present, published Scottish Government figures show that about 12,500 people are being vaccinated daily in Scotland.
"If this rate continues until 31st January (including vaccinating over the weekends) we shall achieve 225,000 people being vaccinated by 31st January.
"This compares with the Government's stated target of vaccinating 560,000 by 31st January.
Military called in to help NHS hospital with 'significant' staff sickness levels
"In other words, the daily rate of vaccinations needs to be doubled immediately just to meet your own target."
A Scottish Government spokesperson said: "The vaccination programme is functioning well across Scotland – and it is entirely incorrect to claim otherwise.
"Suggestions of it being a 'post code lottery' are unfounded and risk undermining public confidence in the vaccination program.
"Between 8th December when we began the national vaccination programme until the 12 January, we have given first dose vaccination to over 80% of care home residents and over half of our frontline NHS and social care staff.
"Overall 224,840 people have received the first dose of the Covid vaccination and we have published our deployment plan which sets out our approach for rolling out the largest mass vaccination programme we have ever undertaken.
"We want to vaccinate as many people as quickly as possible, and we are working hard to scale and speed up our distribution.
"We are working closely with our local NHS Boards, the armed services, Local Authorities, and other key organisations such as St John's Ambulance Service to ensure that the vaccine programme is supported locally and we can offer additional support to help people such as transport to the vaccination centre where that is needed."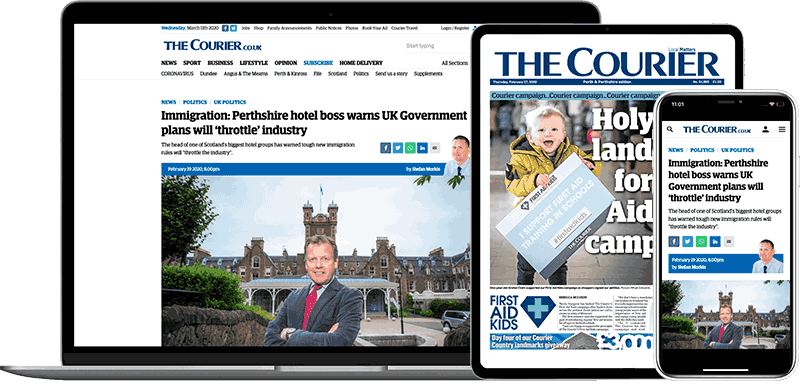 Help support quality local journalism … become a digital subscriber to The Courier
For as little as £5.99 a month you can access all of our content, including Premium articles.
Subscribe