A Dundee-born filmmaker's mental health documentary has been hailed after the project was said to have helped participants with their depression.
Alison Davie, 49, who currently lives in New Zealand, helped produce Crazy Happy, which involved filming a group of people for 100 days.
Each day, participants were asked to take one photo of something that made them happy and to explain the reasons behind it.
The team behind the project have now been invited to take part in various film festivals around the world.
Alison said: "The idea originally came from my friend Denise Caltaux, who co-ordinated the project.
"She had struggled with mental health problems since she was 10, so I challenged her to find something to make her happy.
"She found the Happiness Project, which has become a movement around the world to help people identify what makes them happy.
"She decided to do a similar project herself, and a few other friends who also struggled with mental health joined in.
"In the end we had around 20 people doing it. They were filmed with their photo of something that makes them happy for 100 days, and we'd meet as a group, where people were encouraged to articulate why a particular thing makes them happy.
"As time went on the participants began to feel better. That's when we realised we were on to something good, that this could be a nice documentary."
The next step for the group was to seek funding to hire professionals to edit the footage and produce a documentary with a "polished" feel.
Alison said she did not expect the project to receive so much attention, but she is delighted with the results.
She added: "Initially it started out as a small, local project.
"We didn't have any money and we had to borrow cameras.
"The funding allowed us to finish the documentary to a higher level and we've now been selected for the Toronto Alternative Film Festival, as well as a film festival in LA."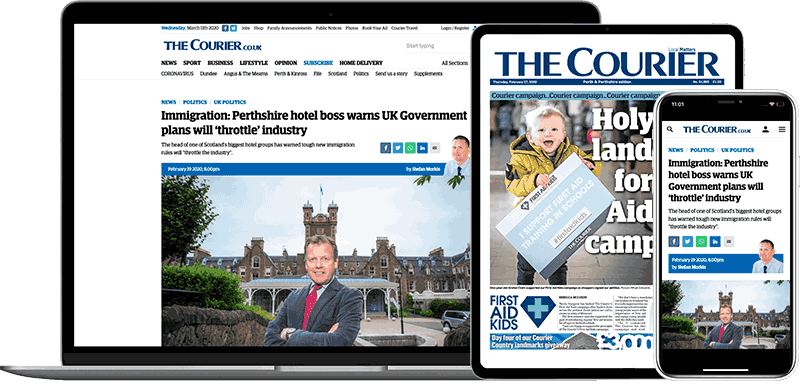 Help support quality local journalism … become a digital subscriber to The Courier
For as little as £5.99 a month you can access all of our content, including Premium articles.
Subscribe