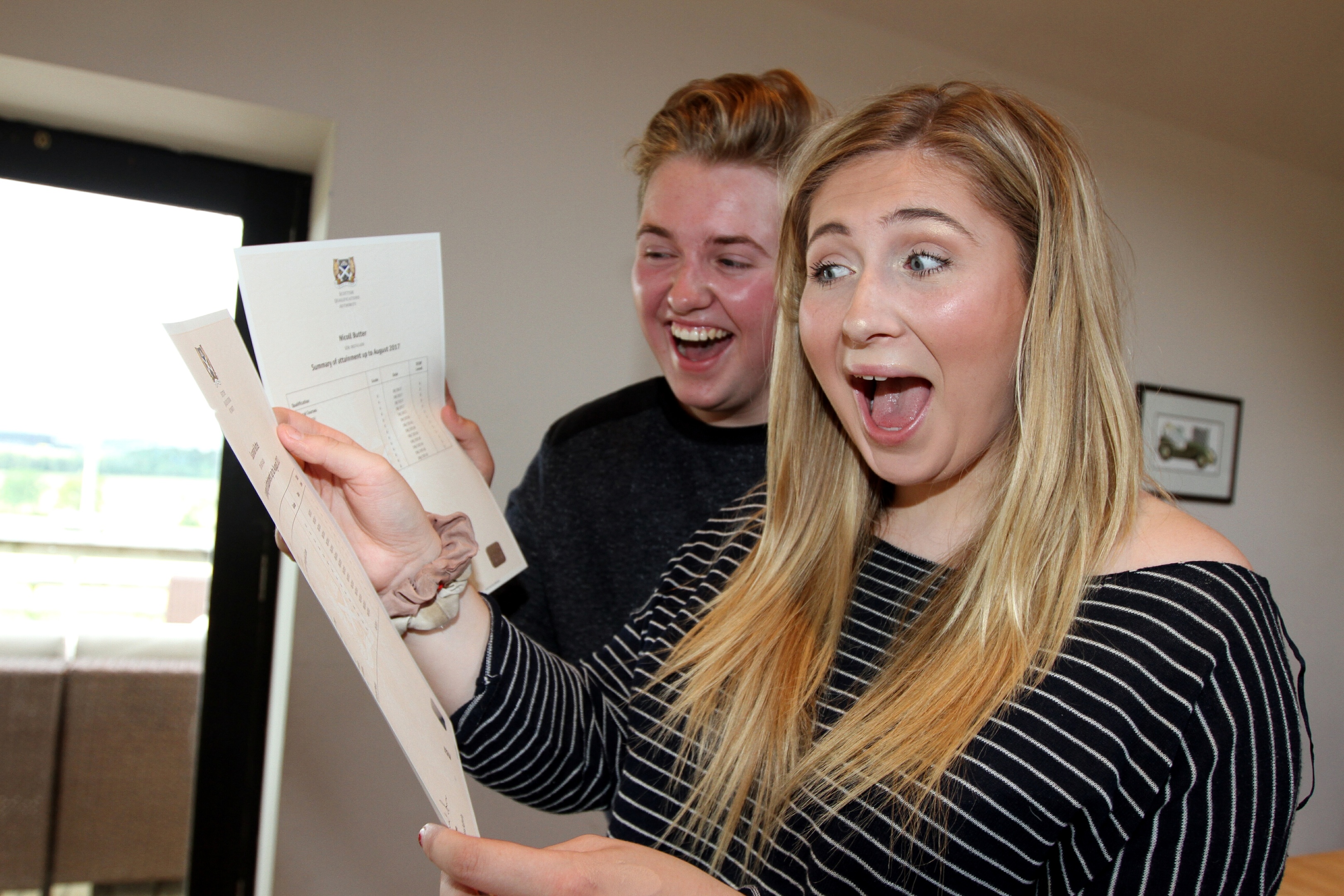 Thousands of pupils at schools across Dundee opened their SQA exam results with a mixture of trepidation and excitement on Wednesday.
It was all smiles for High School of Dundee siblings Nicoll and Susie Butter, who received A passes in all of their chosen studies.
Nicoll, 17, hopes to go to medical school at Dundee University after he finishes three advanced highers next year, while Susie leaves for Glasgow to study speech therapy in September.
Nicoll said: "I achieved good results in my prelims, but it was still an anxious wait on Wednesday for my results to come through.
"I gained A grades in maths, English, chemistry, biology and modern studies, with my favourite subject being Chemistry.
"I would like to go on to medical school to train to become a doctor. I go into sixth year when school starts up again, and have taken advanced highers in maths, English and chemistry."
Nicoll said he planned on celebrating his results with a little get together with friends.
Broughty Ferry maths protege Agnijo Banerjee also received his higher results on Wednesday, where he achieved four A grades.
The Grove Academy maths wonderkid already has a book deal, as well as registering a higher IQ than Albert Einstein and Stephen Hawking.
Despite his obvious academic ability, the 16-year-old said he still felt some trepidation opening his results, which he received by post.
Agnijo passed his Higher maths as a 12-year-old, following it up the next year by gaining an A in advance higher maths – almost four years early.
Gregor Murray, convener of Dundee City Council's children and families service committee, said: "I am very pleased to see the positive outcomes for our young people from the recent Scottish Qualification Authority examination presentations.
"Young people across Dundee worked extremely hard to prepare
for these exams and today more than 2,800 (2,806) will receive results that will help them to plan for the next steps in their futures.
"I'd like to
congratulate them on their achievements and thank our school staff for their efforts, and our parents, carers and families for all the support they provide for their young people during the very stressful period of examinations.
High School of Dundee rector, Dr John Halliday, said: "It is very gratifying to see how well our young people have done.
"Nurtured and inspired by our teachers they have worked hard for their success.
"We are of course proud of our high achievers, but what is remarkable, and very pleasing, is how well those who are not straight A candidates have done.
"Schools are about preparation for the future and this group can face the future with confidence."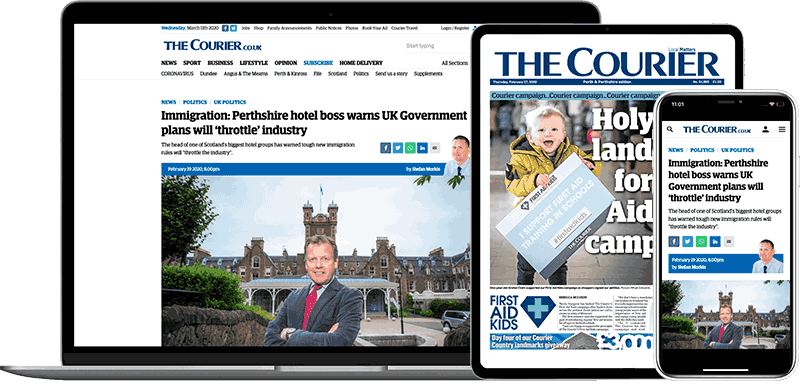 Help support quality local journalism … become a digital subscriber to The Courier
For as little as £5.99 a month you can access all of our content, including Premium articles.
Subscribe