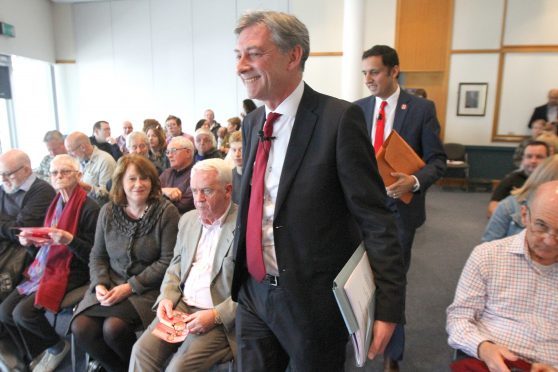 The two men battling it out to be the next leader of Scottish Labour met in Dundee on Sunday.
Richard Leonard and Anas Sarwar debated issues and fielded questions at the city's Discovery Point.
Topics including Brexit, homelessness and the future success of Scottish Labour were discussed by both candidates.
Questions from party members on zero hour contracts and Scottish Labour's performance in the build-up to the 2014 Scottish Referendum were posed to both men.
Mr Sarwar said Scottish Labour will only win the next general election if the party can reach "voters who voted yes and those who held their nose and voted Tory".
The Glasgow MSP said that the party has to show young voters "we are the vehicle for change in this country".
Mr Sarwar added that he is determined to go head-to-head with the Scottish National party and Nicola Sturgeon should he be selected as the party's leader and added that there will be no return to Scottish Labour becoming a "branch office" should he be successful.
He added: "We have to make sure people know, when it comes to real change, we are at the vanguard of that."
Rival contender Mr Leonard vowed to offer "wholesale, real and radical change" should he prove victorious.
The veteran campaigner said "age not policies" win votes after an age-related quip by Mr Sarwar.
The Central Scotland MSP vowed to heap pressure on firms who deploy zero hour contracts and also to improve the nation's housing crisis.
Mr Leonard gave the example of BAM, the firm chosen to construct Dundee's V&A Museum, as a business whose conduct he did not approve of.
He added that "exploitative private landlordism" is "alive and well" in Dundee and vowed to tackle it.
Mr Leonard said the "economic, social and environmental" challenges facing Scotland are "deep-seated".
He added: "Too many people know what Scottish Labour is against, but not enough people know what it is for.
"We need to be a bridge, not a barrier to young voters."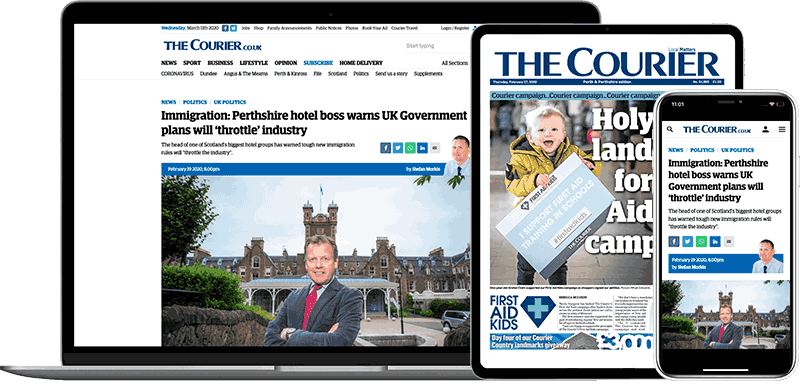 Help support quality local journalism … become a digital subscriber to The Courier
For as little as £5.99 a month you can access all of our content, including Premium articles.
Subscribe