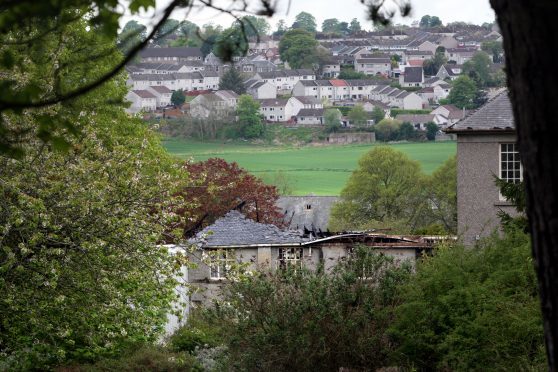 A bill in the region of £3 million is blocking plans to redevelop the historic Strathmartine Hospital, The Courier can reveal.
The derelict site, owned by Heathfield Ltd, is on the market for sale with a pending application for planning permission to develop it into flats.
However, permission cannot be granted until a developer — who could be either the current owner or a buyer — pays a contribution estimated at around £3 million to Angus Council toward education and affordable housing.
In addition, once planning permission is granted an undisclosed sum of money would need to be paid to NHS Tayside as part of a "clawback agreement" made when the health authority sold the hospital in 2005.
Negotiations have been ongoing since 2015, with the site regularly targeted by vandals and fire-raisers in the meantime.
The former hospital is on the market without a specific asking price, with interested buyers able to submit any offer.
Robert Evans, of Muir Smith Evans who acts as agents for Heathfield Ltd, said: "We are still in discussions with senior officials at Angus Council and the Scottish Government with regards to trying to agree the terms and the contribution required.
"Until the figures are agreed the planning permission would not be issued.
"It's looking like it will be something in the region of £3 million, which is a lot of money."
A local conservation campaigner has voiced fears that a buyer may not be found in time to save the building, which is in a state of advanced decay.
Karen McCauley, who managed the Starthmartine Hospital Histories project, said: "It will be difficult to find someone to buy a site that does not yet have planning permission.
"In addition they would have to pay all this money before they can even start developing it.
"This has been dragging on since 2015 and the site is being broken into all the time with people setting fires.
"If an agreement isn't reached soon this beautiful historic building may be lost, as it will become too dangerous to be kept as it is."
A planning application to redevelop the former hospital for people with learning disabilities into flats was approved by Angus Council in 2015, but was recalled by the Scottish Parliament.
The application is currently with the Scottish Ministers.
A Scottish Government spokesperson said: "Ministers have previously advised that they were minded to grant planning permission in principle for the redevelopment of the former Strathmartine Hospital site.
"This was subject to conditions and the conclusion of a planning obligation.
"Planning permission in principle will not be formally granted until a planning obligation has been concluded to the satisfaction of Ministers.
"However, a level of flexibility has been permitted to allow an extended period for the applicant and other main parties involved to conclude the planning obligation satisfactorily.
"That means this is still a live planning application and it would be inappropriate to comment further."
An NHS Tayside spokeswoman added: " The development of the site does not hinge on any potential financial obligation to NHS Tayside."
Angus Council has been contacted for comment.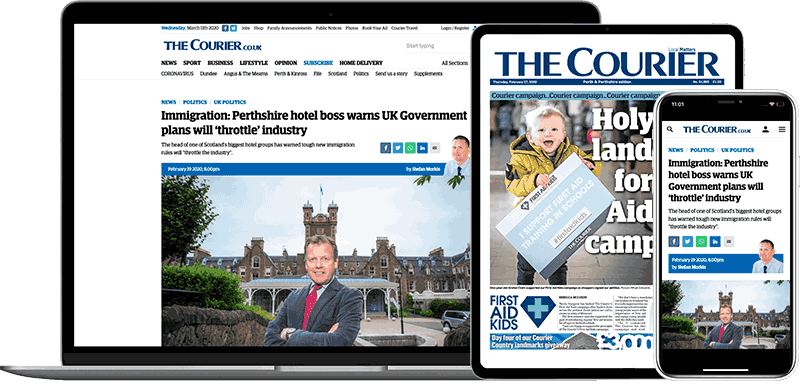 Help support quality local journalism … become a digital subscriber to The Courier
For as little as £5.99 a month you can access all of our content, including Premium articles.
Subscribe