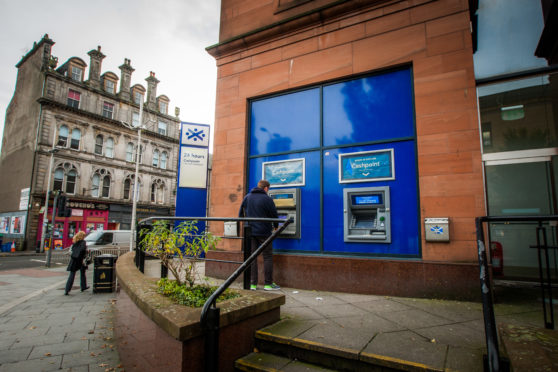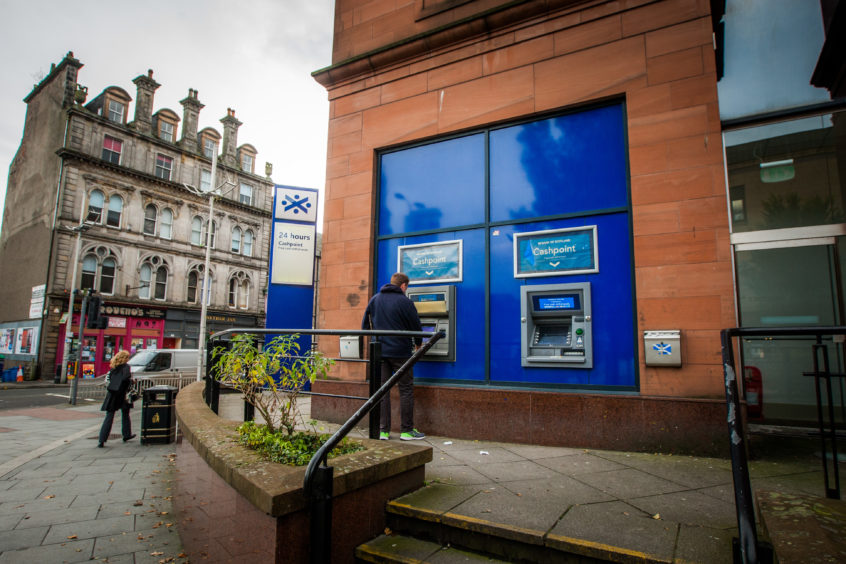 Concerns have been raised about the fate of the Bank of Scotland's flagship Dundee city centre building after bosses announced the branch's closure this week.
Staff were informed on Wednesday that the Nethergate branch would close in February next year.
It is one of eight which are due to shut in Scotland between February and June next year. The Kirriemuir branch also faces the axe.
West End Labour councillor Richard McCready said he had contacted BoS to seek assurances over jobs.
He added: "I am also looking for information about what the Bank of Scotland are planning do with the building.  This is a prominent site with a relatively modern building on it.  I hope that there will be a use found for the site.
"I will be looking for a reassurance that efforts will be made to find another use for the building and that in the meantime that it is kept secure and that it doesn't become an eyesore in the prominent position which it enjoys."
BoS bosses have blamed the closure on the "changing ways customers choose to bank" and said 79% of branch's personal customers used other forms of banking or alternative branches.
West End councillor Fraser Macpherson also raised concerns the "prominent" building could be left unused for years.
He said: "While the news that the bank has not made any compulsory redundancies is a relief, the loss of such a prominent and well-used bank branch would be a real blow and I am calling on Bank of Scotland to reconsider its decision to close its Nethergate branch.
"It is a prominent location and very convenient for customers.  I would be also concerned if such a prominent building was left empty.
"Bank of Scotland management really should have consideration for its loyal customers and closing this key branch in the city would be hugely detrimental."
The news comes just a year after 250 jobs were cut when the Bank of Scotland call centre in the same building closed.
Some staff were offered voluntary redundancies, while others were given the chance to transfer to the bank's Dunfermline call centre.