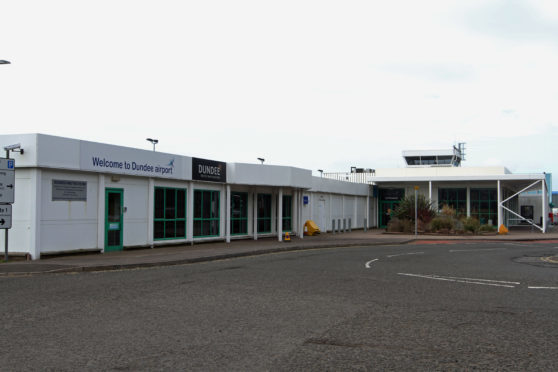 A former employee at Dundee Airport has defended its water rescue craft amid a review that could see it cut.
Gareth James said the provision is important and can react to emergencies near the airport before the nearest RNLI vessel, in Broughty Ferry.
Highlands and Islands Airport Ltd (HIAL) is reviewing the use of the emergency crafts across Scotland.
A spokesman for the group said no cuts will be made without discussions with local bodies.
Mr James said: "With Dundee Airport positioned right on the banks of the River Tay, a rapid water rescue capability is essential in the case of an accident.
"If an aircraft crashed into the river, the nearest lifeboat station able to respond is at Broughty Ferry. Due to crew response times and the distance involved the lifeboat would take much longer to respond to an incident close to the airport than the airport's own rescue team.
"It might take too long for anybody needing rescuing.
"Water rescue capability is an absolute necessity at Dundee and I'm sure that a true public consultation would confirm people's desire for it to be available at all times that the airport is operating."
A HIAL spokesman said the time difference between the airport and Broughty Ferry may be negligible as the airport staff are not first responders so will take more time to "suit up and get ready".
HIAL board members were told earlier this year there has only been one incident in 30 years in which a HIAL fast rescue craft was used to help a vessel at sea — a helicopter accident off the coast of Shetland in which four people died.
There have been incidents where the craft has been used for initial searches, such as 2016 incident when an aircraft crashed, causing the death of two men, inland near Abernyte.
Mr James' letter also cited a 2003 incident, which took place before HIAL took over the airport, in which four people were rescued by the airport rescue craft.
A HIAL spokesman said: "We are working closely with our on-site teams at our airports to review local risk and water rescue requirements and to ensure that what we have in place matches the local circumstances.
"HIAL will ensure local consultation is carried out prior to any changes to any airports' water rescue provision.
"HIAL is committed to ensuring the safety of its staff and customers and continues to work with our partner agencies, including the Maritime and Coastguard Agency, to provide a safe and robust response in the event of an incident."