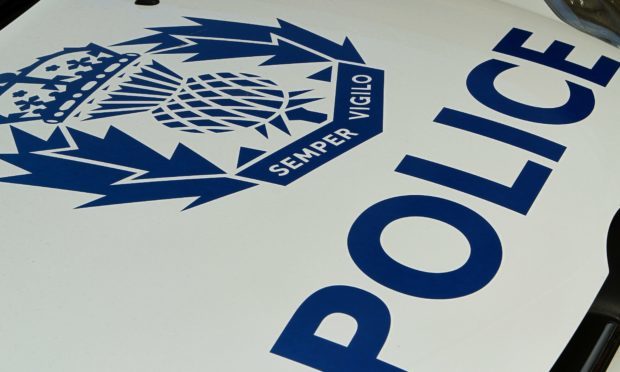 A man has been arrested following an alleged road rage incident in a busy Dundee street that left witnesses "gobsmacked".
Dozens of people watched dumbfounded as the drama unfolded near traffic lights on Clepington Road just after 3pm.
Several people filmed the events, which happened in broad daylight, and posted clips of it online.
The driver of one vehicle was said to be visibly shaken after the alleged incident, which resulted in extensive damage to his car.
Witnesses said they became aware of the confrontation when they heard shouting in the street.
One witness who watched the episode unfold said: "I was totally gobsmacked.
"I don't think the young driver did anything wrong. I know him and he's a really nice guy.
"The other driver was screaming at him and he started shouting back."
She said once the incident was over police arrested a man, believed to be from Arbroath, but he was later released and allowed to pick up his car from where it had been left.
Another witness said: "There must have been about 50 people watching the whole thing.
"The young boy was just sitting in his car during it all.
"I saw one guy get taken away in a police van but then they dropped him off again to pick up his car and he just drove away."
Another man who lives in a tenement overlooking the scene of the alleged incident said: "Everyone is talking about it."
A spokesman for Police Scotland's Tayside Division confirmed a man was arrested in connection with the alleged incident on Thursday.
It is the second road rage incident to be captured on camera in Dundee this year.
In Feburary shocked motorists watched as a driver got out of his car at the Claypotts junction to challenge the driver of a BMW travelling behind him
Dale Cairns, 24, from Perth filmed the incident on his mobile phone.
When four men got out of the BMW, the first driver retreated to his car where his head was slammed into the door by one of the occupants of the BMW.
Dale said:" What happened looked pretty shocking."