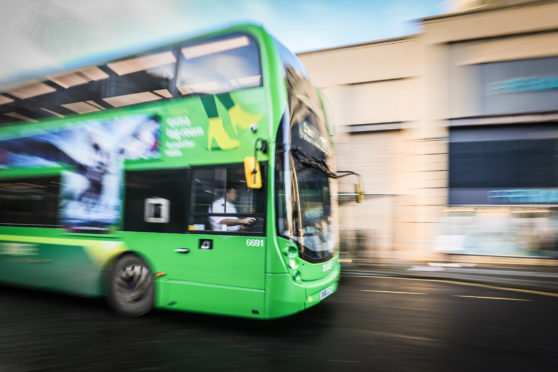 Bus companies say they are ready for the introduction of a Low Emission Zone in Dundee and will be prepared to carry more passengers.
Dundee City Council has revealed it wants to create a Low Emission Zone (LEZ) that would cover a large part of the city centre and the waterfront.
It would be bordered by the Inner Ring Road.
Councillors will be asked to agree to putting the plan out for formal consultation on Monday.
If the plan comes into force, older lorries, vans, and diesel cars registered before August 21 2015, and petrol cars registered before 2006, may effectively be banned from the city centre and waterfront areas, or would have to pay more to enter them.
The Scottish Government wants to create LEZs in all four of Scotland's main cities.
It hopes their introduction will cut pollution and encourage more people to take public transport and leave their cars at home.
Bus companies in Dundee say they are already investing in greener vehicles.
Christine McGlasson, managing director of Xplore Dundee, said: "We believe that buses are the solution to pollution and we want to work alongside the city council to encourage more people to leave their cars at home and catch the bus, which will reduce congestion and improve the air around us.
"We recognise our role in improving air quality and we are already actively embracing clean technology.
"So far this year we have invested £4m in cleaner, greener vehicles with Euro VI engines which are better for the environment than even a single diesel car.
"We have also retro-fitted seven of our older vehicles, with 10 more to be upgraded in the coming weeks and more new vehicles arriving before the end of the year.
"Just one of our double deckers can take up to 75 cars off the road, so it makes sense to put bus at the heart of Dundee's LEZ strategy."
David Frenz, operations director for Stagecoach East Scotland said: "We are very supportive of and will look to play a key role in the improvement of air quality in the towns and cities we operate in. This is highlighted by the £15.4m investment in low emission vehicles over the last seven years, with further investment planned for the future.
"Bus travel is critical to ensure the towns and cities we serve remain accessible, not forgetting the significant economic benefit it provides to the employment, leisure and the retail sectors.
"The conversations we've been involved in to date do not however tackle what we feel is at the heart of air quality issues; the private car. Buses are an easy target and our argument that one double decker bus can remove up to 75 cars from the road, does not appear to have been given much consideration at this stage.
"We are more than willing to engage and work with all parties in improving the air quality throughout Dundee and the surrounding area, but bus use along with other forms of active travel should be encouraged and not restricted."
Dr Jackie Hyland, associate director of public health for NHS Tayside said: "The issues surrounding public health and Low Emission Zones are far from simple. We need our vehicles but we should use them sparingly and walk and cycle whenever possible.
"In addition if more categories of vehicle are prevented from entering an LEZ then people are more likely to walk, cycle and engage more with associated benefits for physical and mental health."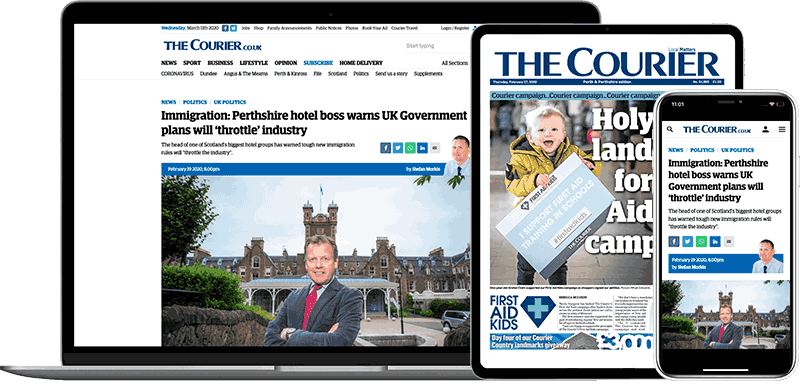 Help support quality local journalism … become a digital subscriber to The Courier
For as little as £5.99 a month you can access all of our content, including Premium articles.
Subscribe