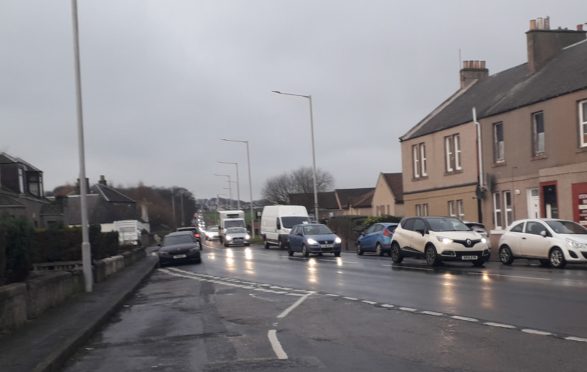 Fife's Standing Stane Road was closed for two-and-a-half hours after a vehicle hit some debris.
Officers were called to an accident on the A915 between Leven and Kirkcaldy at 6.15am on Tuesday.
Police issued a statement warning motorists to avoid the area due to a resulting road closure.
After early reports of a two-vehicle crash, a police spokeswoman said later that only one was involved.
She added: "The vehicle hit some debris that was on the road."
The main route eventually re-opened at 8.45am.
There were no reports of injuries.