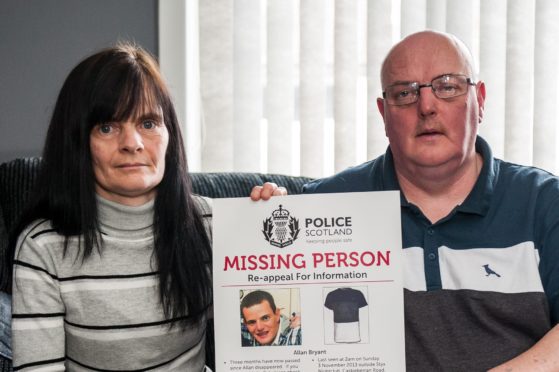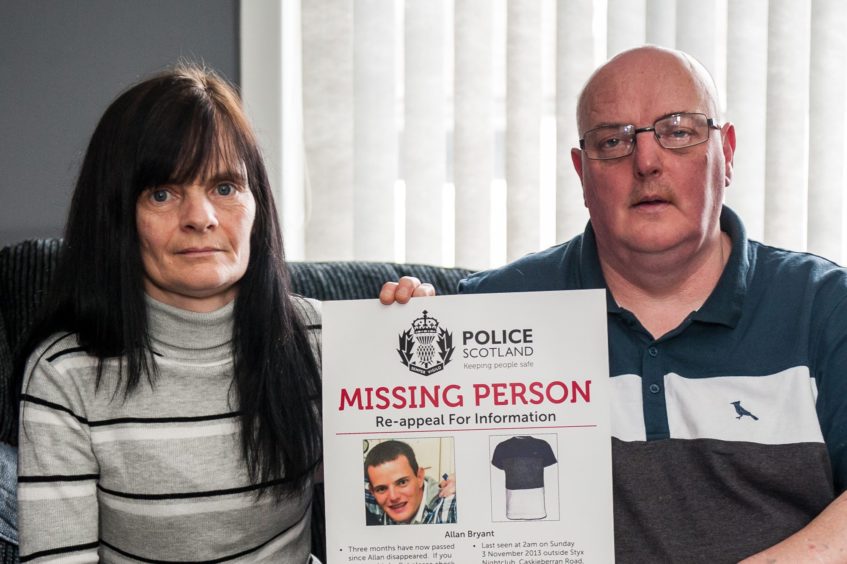 The father of a missing Fife man hopes the sighting of a black van at the time of his son's disappearance could be the key to ending more than six years of heartache for the family.
Allan Bryant, 23 years old at the time, has not been seen since leaving Styx nightclub in his hometown of Glenrothes in the early hours of November 3, 2013.
Despite one of the biggest missing person searches ever undertaken by Police Scotland and a tireless campaign led by the family and their supporters, no trace has ever been found of the missing man.
His father, Allan Bryant Snr, hopes the emergence of a new piece of evidence could finally solve the mystery and put an end to the years of hurt.
Reading over various witness statements and files collected regarding his son's disappearance, Mr Bryant Snr recently came across the mention of a black van that until now had hitherto not been reported.
He said at least one person who was in the vicinity of the nightclub that night saw the vehicle circle the club on several occasions.
"It's a piece of evidence that I'm sure has never been explained and something that could just trigger someone's memory from that night," said Mr Bryant Snr.
"An eyewitness said they saw the van circle the premises on a number of occasions in the early hours as the club emptying so who was driving it and what was it doing there?"
Mr Bryant Snr said the failure of the police to secure all of the available CCTV at the time has meant any footage of the van may have been lost but he added the eyewitness account gives the family a glimmer of hope that someone else will remember it and come forward.
"By making the details of the van public the hope is it will rekindle someone's memory from that that night.
"If it does, I urge them to come forward with any information, however small or insignificant they think it may be,  as it might just be the key that ends the pain and anguish of not knowing where Allan is or what happened to him."
A spokesperson for Police Scotland said it could not comment on the details but Detective Chief Inspector Kevin Houliston, MIT East, said:  "The investigation to establish the circumstances surrounding Allan Bryant's disappearance in November, 2013 is ongoing.
"Any new information officers receive will be fully investigated.
"I would again urge anyone with any details about Allan's movements after he left Styx nightclub on Caskieberran Road, Glenrothes on Sunday, 3 November, 2013, to contact Police Scotland via 101 or email OperationToner@scotland.pnn.police.uk.
"Alternatively, the charity Crimestoppers can be contacted on 0800 555 111, where anonymity can be maintained."