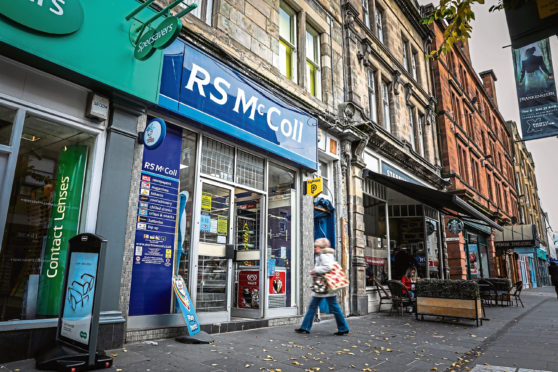 More than 20 jobs are to be lost at three prominent shop branches, including stores in Perth and Glenrothes.
Question marks continue to hang over several other RS McColl outlets.
The retailer, which currently operates more than 1,400 stores, has previously revealed plans to shut 330 stores in the next three to four years as focuses its activities in the food convenience market.
Its store in Perth High Street will close for good on October 4, with the unit having been put up for sale earlier this year. The shops at the Glamis Centre in Glenrothes and in Carntynehall Road in Glasgow will cease trading on October 16.
The Glenrothes store closure will also see the Post Office there closed, a move which is expected to leave the Pitteuchar area of town without a counter for a considerable time.
The news is the latest blow to Perth High Street, which has seen a series of prominent stores leave in recent months.
A spokesperson for McColl's said: "Having explored all options, regretfully we have taken the difficult decision to cease trading at the McColl's stores in Perth High Street, Carntynehall Road in Glasgow and Glamis Centre in Glenrothes.
"We are saddened to no longer be operating the stores and our priority has been to support all affected colleagues."
Following chief executive Jonathan Miller's pledge to reduce the company's estate to an "optimal size" of 1,100 earlier this year, more store closures north of the border are likely.
Rumours in Glenrothes suggest the Cadham Centre branch is also one of those being considered for closure but the company has neither confirmed or denied it is considering the move.
Glenrothes MP Peter Grant said he is looking into the issue and hopes other premises will be found for the Pitteuchar Post Office.
"This is the fourth Post Office in the constituency that has been closed since March, raising serious concerns about the future of our local services," he said.
A spokesperson for the Post Office confirmed: "The provision of a Post Office service to our customers in the local community is important to us, and we will continue to work hard to restore services in the area as soon as possible.
"We would welcome any applications from potential retail partners interested in running a branch locally on our behalf."
After posting declining profits and sales, the retailer said it wanted to reduce its chain of newsagents in favour of larger, convenience-focused stores that better meet the needs of consumers' shifting attitudes.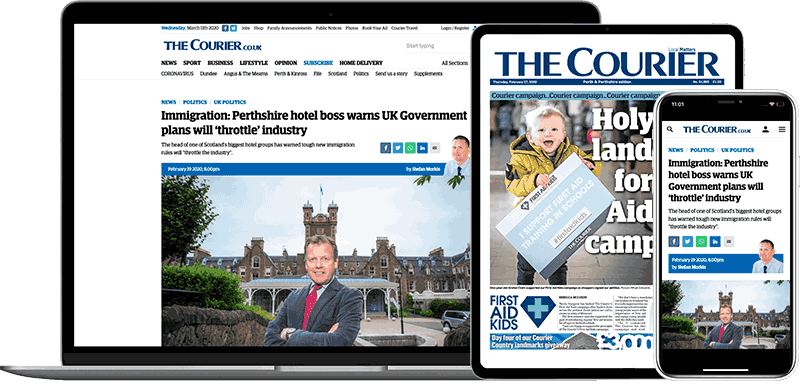 Help support quality local journalism … become a digital subscriber to The Courier
For as little as £5.99 a month you can access all of our content, including Premium articles.
Subscribe