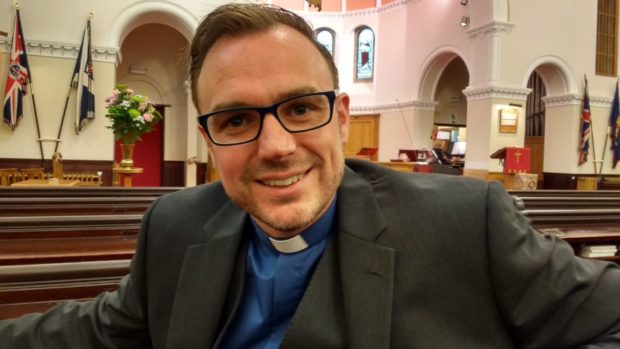 A Fife church has ended its three-year search for a new full-time minister.
Douglas Creighton is being inducted into East Neuk Trinity linked with St Monans on Friday in an online service.
He said he was excited about taking up his new role and looking forward to using the opportunities that technology had provided to grow the congregations.
Mr Creighton, 35, a former head teacher of Newark Primary School in Port Glasgow, said: "I am looking forward to working with both congregations in new and exciting ways of living out and being the Gospel in our communities.
"I am passionate about journeying with people and developing their faith, and mine, together."
Married to Emma and a dad to,Harris and Freya, Mr Creighton did his probation at St John's Church in Largs linked with Cumbrae under the tutelage of Rev Jonathan Fleming.
"Discipleship is central to our Christian lives," said Mr Creighton.
"It helps us question and understand, it forms our faith and allows us to have a compassionate and meaningful faith for others to see that we are real humans, not robots.
"Now is the time to respond to the call we all have.
"I hope that through discipleship and teamwork, we will be the church in our families, our homes, our communities and beyond."
Perched high up on a cliff overlooking the sea, St Monans Church dates back to the 12th century.
One of the finest Middle Ages churches in Scotland, it is located very close to the edge of the water and a model ship hangs from the ceiling.
Olive Weir, session clerk of East Neuk Trinity linked with St Monans Church, said the decision to call Mr Creighton was unanimous.
"We are very pleased and excited about this new chapter in the life of our church and everyone feels that Douglas is the right person for the job," she added.
The last full-time minister at the church was Rev Dr Peter Mills.