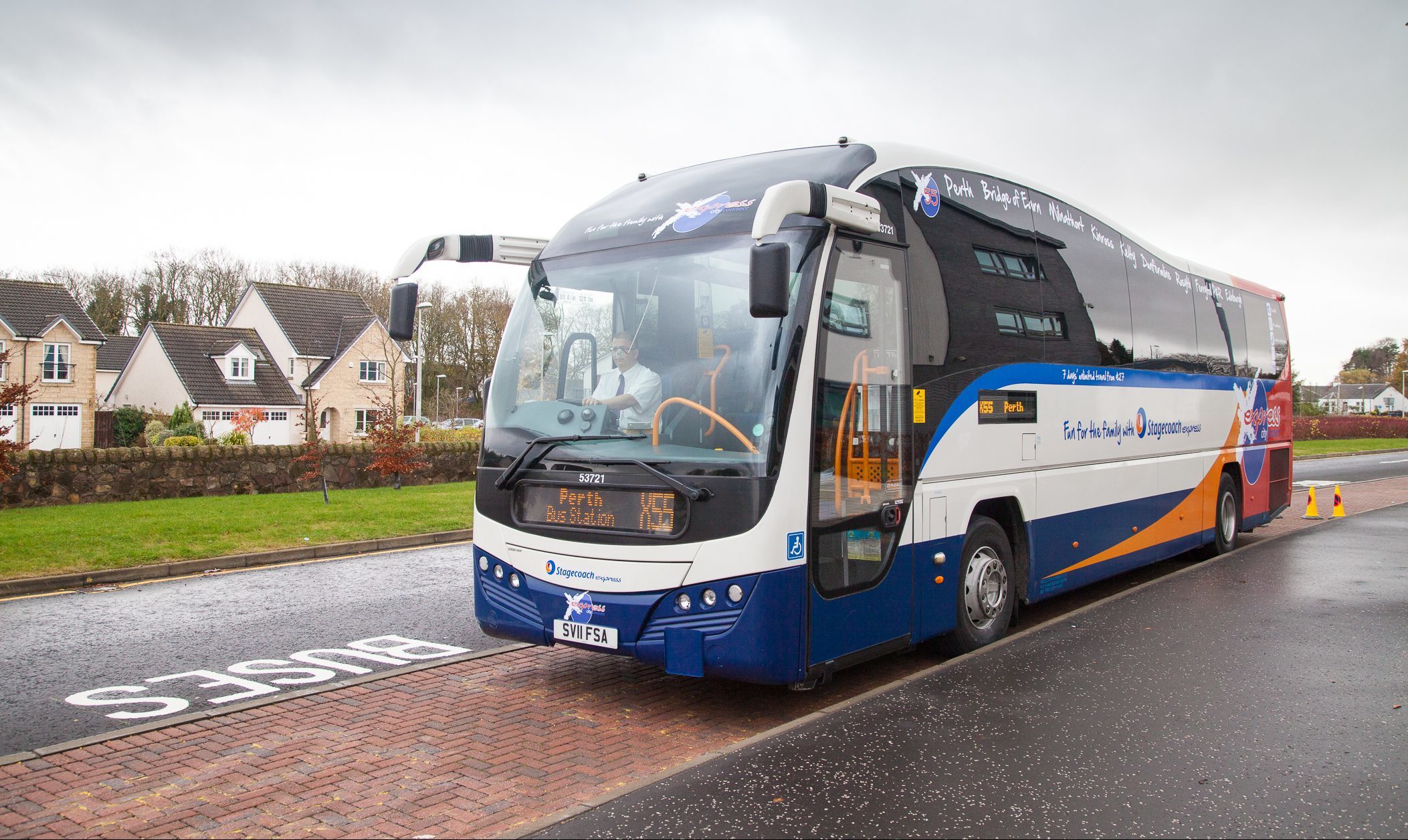 Fife Council appears to be on a collision course with Stagecoach after agreeing to press the Perth-based company and other operators for the restoration of vital bus routes.
The local authority has written to transport minister Humza Yousaf requesting that the Scottish Government introduce legislation to re-regulate the bus industry.
Stagecoach's managing director hit back, accusing the council of an "astonishing double standard".
Locals have slammed recent timetable changes which came into effect in mid-August, with some services cut or scrapped altogether.
Fife Council has insisted affordable and accessible bus services are "essential" to the quality of life in communities and called for action to "reverse the decline".
Councillor John Wincott, Fife's environment and transport spokesman, described buses as "an absolute lifeline".
He said: "My key argument is that public transport should mean transport for the public. Cuts always affect the least able.
"There's a tendency to blame the business but companies who operate the buses are doing what they should be doing – making money for their shareholders.
"With re-regulation we can level the playing field a bit because affordable and accessible bus services are essential for the quality of life in our communities."
Councillor Billy Pollock backed him, saying: "For many, bus services are just as important as gas, electricity or running water, but there's been a profit before people culture for far too long."
The SNP opposition suggested taking a "holistic approach" to all transport options – including dial-a-ride and ring-and-ride – and also stopped short of naming Stagecoach individually, with Councillor Neale Hanvey describing it as "reckless" to do so.
Andrew Jarvis, managing director for Stagecoach East Scotland said: "These comments reveal an astonishing double standard.
"Fife Council is in the process of making millions of pounds of cuts to transport, roads maintenance and other key public services in the region and has been very clear that it is operating in a difficult financial environment.
"Unfortunately, we too are having to take difficult decisions as a result of the same challenging economic conditions.
"As a responsible business, we recently took steps to ensure our network best reflects passenger demand and that we have a stable business in the long term for the many people who rely on our bus services and our employees.
"Delivering high quality bus services, and attracting more people to bus travel, is a shared responsibility between bus operators and local and central government.
"That's why it's important that local authorities work constructively with bus operators to deliver the best transport network we can with the finite resources available.
"It is disappointing that Scottish Labour remain obsessed with making changes to the regulatory structure rather than addressing issues such as the detrimental impact of congestion or improving bus infrastructure which would make a real difference for bus users.
"Re-regulation, or franchising, would be a massive unnecessary cost and risk to taxpayers in Scotland – at a time when public funding is already under huge pressure – and would actually mean less money available to spend on improvements to bus networks."