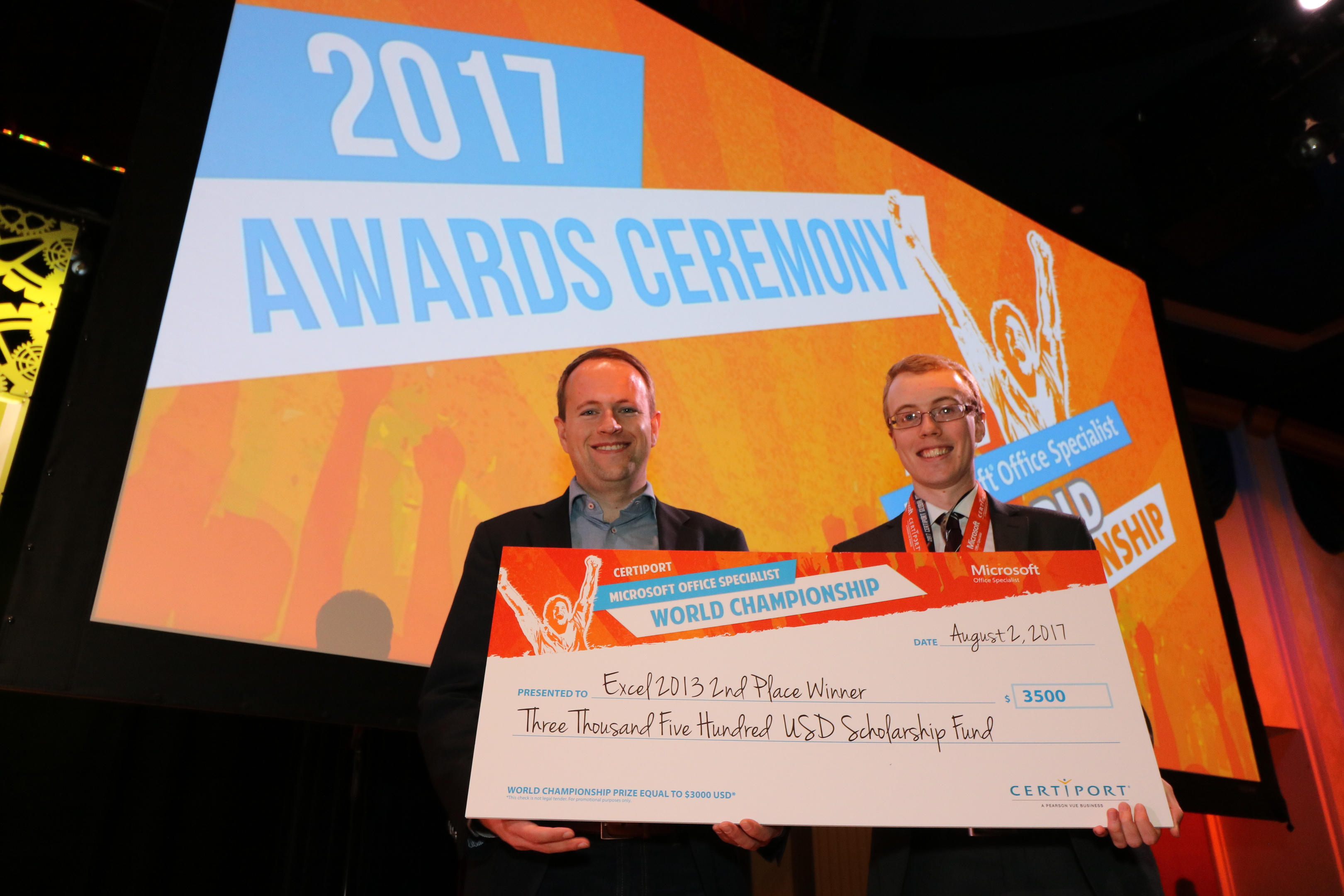 A University of St Andrews student has "excelled" in a contest to find a computer programme expert.
Sam Millar, 23, who originally comes from Belfast, beat hundreds of thousands of data experts to be named runner-up in the Excel category of the Microsoft Office Specialist (MOS) World Championship final in Anaheim, California.
The keen lepidopterist's deft touch with the spreadhsheets saw him tally up a total of £3500 in prize money which he will spend on getting more certifications.
He said: "Coming second felt too good to be true, and my family are delighted.
"I had to turn three pages of unformatted data into a workbook in 50 minutes, following a precise set of instructions.
"Luckily it was familiar to me, and I've been using Excel to manage my butterfly and moth records since 2009."
Students aged 13 to 22 entered the MOS championships, all hoping to make it to the grand final in the United States.
After three days of intensive competition, Sam was pipped to the post in the Excel 2013 category by China's JiaXi Dai, with Greece's Kyriakos Chatziefthymiadis coming third.
Anneleen Vaandrager, senior director of education industry at Microsoft, congratulated all of the medallists on their success.
She said: "We are proud to support the MOS World Championship and grateful to meet young people from all parts of the world who have discovered the power of Microsoft Office skills for productivity and employability.
"The competition itself is the experience of a lifetime but every participant, all 560,000 of them, earned MOS certification to bolster their employability opportunities."
Sam is currently working at the Centre for Environmental Data and Recording in his native Belfast and is also a volunteer casual recorder at the Butterfly Conservation in Northern Ireland.
The competition attracted more than 560,000 entrants from 122 countries who initially demonstrated their superior skills in Microsoft Word, Excel and PowerPoint packages.
157 finalists from 49 countries made it through regional heats.