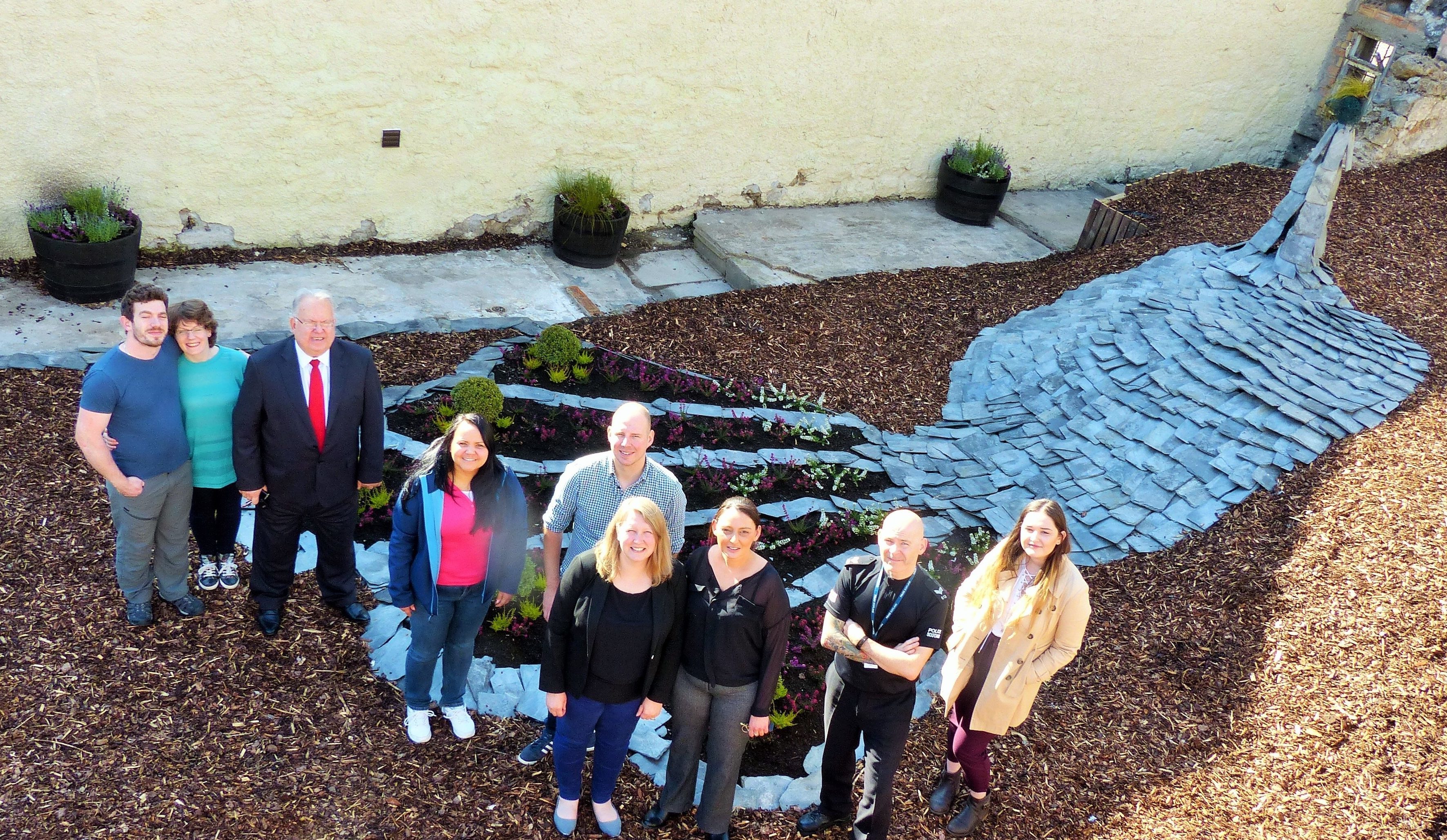 Volunteers can be excused for feeling as proud as a peacock after a startling town centre transformation.
They battled through adverse weather conditions to turn a rubbish-strewn Dunfermline eyesore into a garden complete with landscaped peacock.
Previously, bus passengers were "welcomed" to the town by the dilapidated site — a former gym in Queen Anne Street next to the central bus station.
But then the Business in the Community project, led by Dunfermline Delivers, took on the task of clearing the site and turning into a garden, with the landscaping designed to depict one of the town's famous peacocks.
Most of those taking part are involved in running businesses in the town centre but gave up their time to help improve the area.
The area is being adorned with artwork from local youngsters and the perimeter wall now displays mining heritage works from Dunfermline Art Club and Workspace Dunfermline.
"The site was overgrown and people had been throwing things into it so to start with, we had to fill 55 bags of rubbish," said Lisa Edwards, manager of Dunfermline Delivers.
"There is a lot of footfall through this area and the idea was to show it in a much more positive light.
"There was a lot of interest from people passing by as we worked through the weekend and the feedback we've had since it's finished has been fantastic."
Among the volunteers were Gail Adamson of Shmooz, Arita Kozlova of Flower Pixies, Janet McLean, Allan Gibb and Megan-Maria Mullervy of Tax Assist, David Ferguson of Santander, Aileen and Tristan Wright of So Yarn Crafty and the Dunfermline Delivers team.
Aileen said: "We've only been in business in Dunfermline for under a year and we were delighted to get involved in a project like this."
Community police officers Scott Morgan and Stewart Paton also helped out and the site has been decorated with art work done by youngsters in the Inkredible project backed by Police Scotland.
Two tyres, donated by Sava Tyres, have been filled with flowers.
While the garden area cannot be accessed by the public on health and safety grounds because of the condition of adjacent walls, the volunteers are delighted that it will present a pleasant view for passers-by.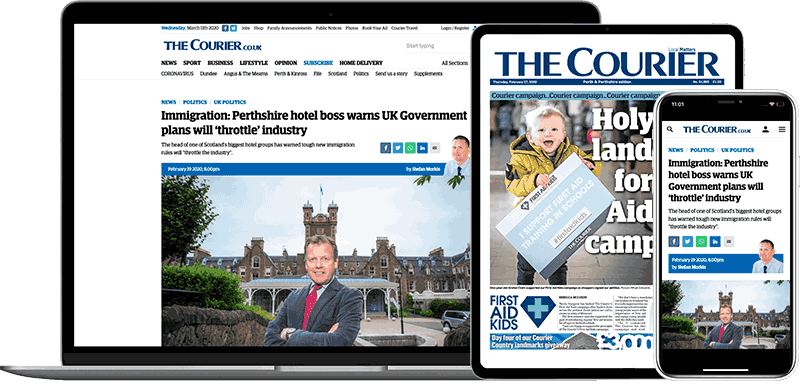 Help support quality local journalism … become a digital subscriber to The Courier
For as little as £5.99 a month you can access all of our content, including Premium articles.
Subscribe