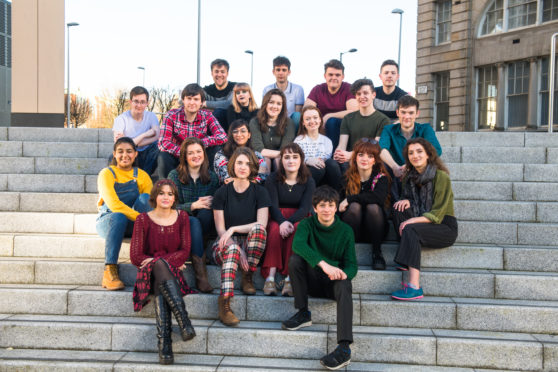 Fife has three new rising stage stars.
After auditioning young hopefuls in Inverness, Dundee, Stirling, Edinburgh and Glasgow, Scottish Youth Theatre has unveiled the 20 talented young people who will form the 2019 National Ensemble.
A trio of young theatre makers are representing the kingdom.
Tsen Day-Beaver, Laura Milton and Jamie Cowan applied along with 110 other young people to join the 2019 national company.
Following their success they have met their fellow company members for the first time.
Launched last year, the Scottish Youth Theatre National Ensemble is a company made up of young people aged between 16 and 25 who have displayed great potential as theatre makers.
The experience lasts a year and participants will collaborate with professional theatre practitioners including lead artist Brian Ferguson to develop their skills.
In the summer, they will work intensively for five weeks to devise a new piece of work which they will tour across Scotland in July.
Jamie, who comes from Dunfermline, is eager to begin the training sessions.
He added: "I can't wait to get started and explore my abilities not just as an actor, but also as a writer and director.
"It is an amazing opportunity, and one that I intend to grasp with both hands."
Tsen, who lives in Newport on Tay, is also keen to develop her skills as a theatre maker.
"I look forward to developing my craft with SYT and gaining further knowledge in all factors of theatre and performance," she said.
Cupar woman Laura is particularly excited about the production in the summer, adding: "I can't wait to begin writing and creating our own show."
SYT's creative producer Mahri Reilly said that selecting the 2019 company was an inspirational but challenging process.
"There were so many promising candidates that it was really difficult to whittle the company down to 20.
"All three performers showed an enormous amount of potential and we can't wait to see how they develop as an artist and contribute to the 2019 company."
Scottish Youth Theatre is currently raising funds for the summer tour and anyone interested in sponsoring or donating are encouraged to get in touch by emailing Mahri Reilly at mahri@scottishyouththeatre.org.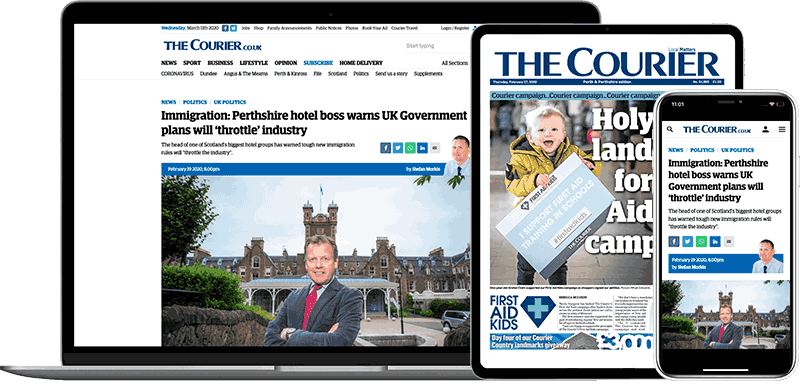 Help support quality local journalism … become a digital subscriber to The Courier
For as little as £5.99 a month you can access all of our content, including Premium articles.
Subscribe