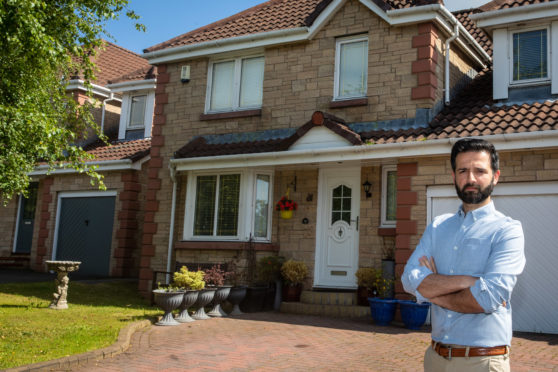 A GP has lost £150,000 in an alleged property fraud after his family home in Fife was sold to him without the knowledge of the seller's estranged wife.
Dr Babar Akbar, 31, has had to relinquish half ownership of his house in Dunfermline to the former partner of Donald Booth, the man from whom he bought it in December 2016.
Nicola Booth was recorded as joint owner of the £240,000 property in the Land Register of Scotland following a hearing in Dunfermline Sheriff Court which concluded her signature had been forged on a disposition.
A police probe has been launched into the case and Dr Akbar, who works across Tayside and Fife, is seeking compensation from Registers of Scotland which recorded the sale.
When Dr Akbar agreed to buy the Duloch home where he lives with wife Palwasha and parents Zaffar and Nazia, he was presented with documentation showing Donald Booth as the sole owner.
Ten months later he was stunned to receive a court summons from Mrs Booth pursuing him and Mr Booth – whose whereabouts are unknown – for compensation.
He now fears Mrs Booth, who moved to Leicestershire when the couple split, could be entitled to force him to sell his house.
Dr Akbar works in the GP out-of-hours service in Fife, Perth, Arbroath and Dundee and teaches at Dundee University School of Medicine.
He said: "Essentially you can spend your life's savings and earnings after serving your community non-stop from the day you qualified on buying a house for yourself and your family.
"You go through every proper legal channel, including a conveyancing firm, the land registry, assured everything is in order.
"Boom – a year later someone appears saying 'the signature was forged and actually I still own the house'.
"I was an innocent victim, no protection offered to me, and just like that I have lost half my house, with thousands of pounds on legal fees, all for nothing.
"This could happen to anyone, any house buyer in the country. Why aren't there any safeguards for buyers like me?"
Dr Akbar alerted the police following the conclusion of the court case in May.
A police spokesman said: "On Tuesday May 21, 2019, Police Scotland received a report relating to the sale of a home in Dunfermline as a result of fraudulent information provided to the land registry office in Edinburgh.
"Officers are continuing with their investigation to establish the full circumstances of this matter."
A Registers of Scotland spokesman said: "Registers of Scotland is aware of this case which is the subject of a police investigation and we will provide the police with any assistance they require.
"We have procedures in place to detect potential fraud which are kept under constant review."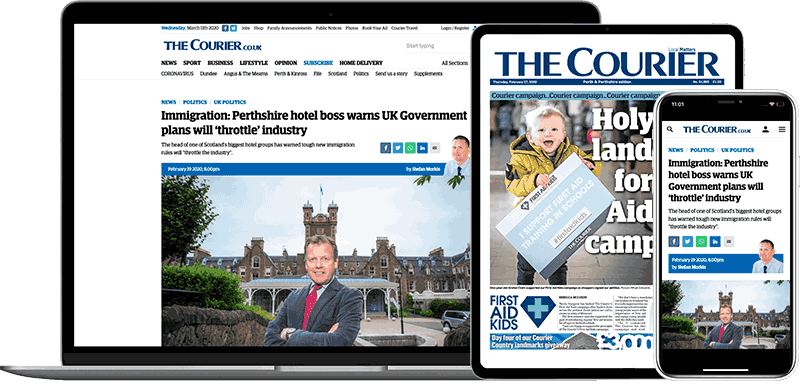 Help support quality local journalism … become a digital subscriber to The Courier
For as little as £5.99 a month you can access all of our content, including Premium articles.
Subscribe